The Kansas City Chiefs made an addition to their roster on Sunday morning, signing veteran cornerback Orlando Scandrick.
Here are five things to know about the newest Chiefs' defensive back.
1. Scandrick has spent his entire 10-year career with the Dallas Cowboys
The 31-year-old Scandrick has played in 125 games (69 starts) for the Cowboys since 2008, tallying 391 tackles (347 solo), 63 passes defensed, 27 tackles-for-loss, 11.5 sacks, eight interceptions and eight forced fumbles in that span.
He joins linebacker Anthony Hitchens as another former Cowboy to join Kansas City's defense.
2. He's one of the most experienced players on the Chiefs' roster
As a 10-year veteran, Scandrick matches quarterback Chad Henne as the second-most tenured player on the Chiefs' roster – and the elder statesman on the defense. Only punter Dustin Colquitt, entering his 14th season as a professional, has played longer than Scandrick.
3. He entered the league as fifth-round pick out of Boise State University
Scandrick played three seasons for the Broncos from 2005-07, notching four interceptions over the course of his collegiate career. He was a key member of Boise State's defense as a sophomore during the school's undefeated season in 2006, recording a tackle-for-loss and a pass defensed in the Broncos' memorable Fiesta Bowl victory over the Oklahoma Sooners.
He blocked four kicks as a junior in 2007, part of his school-record seven over the course of his career, before forgoing his final season of eligibility and entering the 2008 Draft, where the Cowboys traded up to select him in the fifth round (No. 143 overall).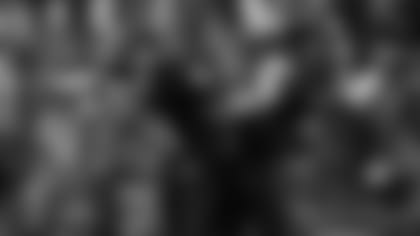 4. He's a native of the same hometown as Chiefs' legend Tony Gonzalez
Scandrick grew up just outside Los Angeles in Torrance, California, where he attended Los Alamitos High School and was an All-Sunset League selection as a senior.
He's one of several Torrance natives to make a career as a professional athlete, a list that includes former Chiefs' tight end Tony Gonzalez.
5. Scandrick made a point of giving back to his high school last year
In remembrance of his roots, Scandrick purchased helmets for the Los Alamitos football team in 2017 in celebration of the school's 50th anniversary.