At first glance, pronouncing the name of new Kansas City Chiefs defensive end Tanoh Kpassagnon may seem daunting. But saying the name is not as challenging as it appears.
TANOH KPASSAGNONis pronounced "tawn-o | pass-N-yo"
Kpassagnon is a "physical specimen."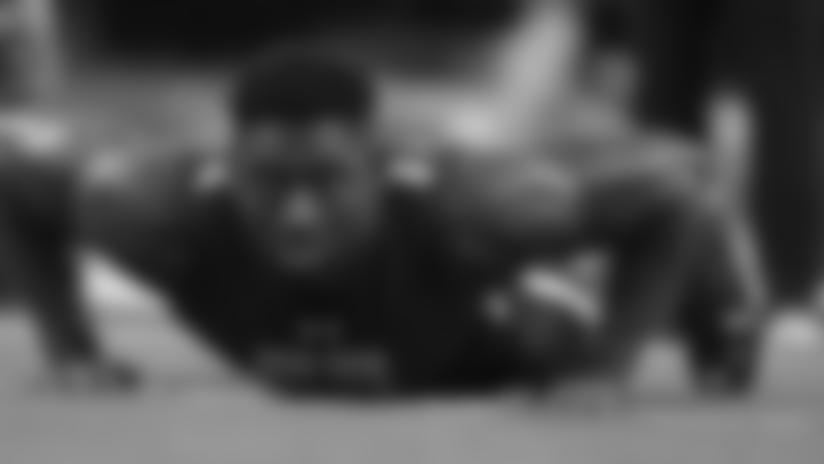 The most common report you'll see coming out of the Senior Bowl is from the week's practices, but Kpassagnon made headlines at another portion of the yearly event this past January.
Before practices began, each and every player at the Senior Bowl is weighed and measured in front of scouts and reporters attending the event.
*"Kpassagnon has just 4 percent body fat, and his abs appear to have abs," SI reporter Pete Thamel wrote. "So when he appeared before the masses, multiple NFL personnel men reported an audible gasp amid the crowd."
  *
After two difficult years to start his collegiate career, Kpassagnon finished with two great ones.
Villanova's Kpassagnon redshirted in 2012, played as a reserve in 2013, then missed eight games with a torn MCL in 2014.
2015, when Kpassagnon became healthy, produced very different results.
Kpassagnon compiled 9.5 tackles for loss and 6.5 sacks and was named to the All-Colonial Athletic Association's first team.
In 2016, his final season, Kpassagnon ranked sixth in the FCS with 21.5 tackles for loss and tied for fifth in the FCS with 11 sacks. He was named the Colonial Athletic Association's defensive player of the year and also an Associated Press FCS first-team All-American.
The 22-year-old Kpassagnon is a brilliant young man.
Kpassagnon double majored in Finance and Accounting in Villanova's School of Business.
According to the Villanovan's Collin Linden, Kpassagnon took on an internship last summer that required him to wake up at 5:00 a.m. every day to work out with teammates before boarding a train to work an eight-hour day.
As a result, he made the Colonial Athletic Association's All-Academic Team.
CBS Sports called Kpassagnon the NFL's most exciting Villanova prospect since Brian Westbrook.
CBS Sports had some very kind words for Kpassagnon in its player evaluation, comparing him with a Villanova prospect head coach Andy Reid became very familiar with back in Philadelphia.
The Eagles took Brian Westbrook with the 91st overall pick all the way back in 2002. 
Kansas City selected Tanoh Kpassagnon at No. 59.