The Kansas City Chiefs bolstered their pass-rush on Tuesday with the addition of veteran edge rusher Terrell Suggs, who the Chiefs claimed off of waivers following his release from the Arizona Cardinals.
Here are five things to know about the newest member of the Chiefs.
1. Suggs originally entered the NFL in 2003
The Baltimore Ravens selected Suggs with the No. 10 overall selection in the 2003 Draft, making the six-foot-three, 265-pound Suggs the first edge-rusher drafted that year. All these seasons later, Suggs and Dallas Cowboys' tight end Jason Witten are the only players from that class still active in the league today.
2. He's one of the best pass-rushers to ever play the game
Suggs has 138 career sacks, ranking ninth all-time in NFL history behind only Bruce Smith (200), Reggie White (198), Kevin Greene (160), Julius Peppers (159.5), Chris Doleman (150.5), Michael Strahan (141.5), Jason Taylor (139.5) and DeMarcus Ware (138.5). Pretty incredible company.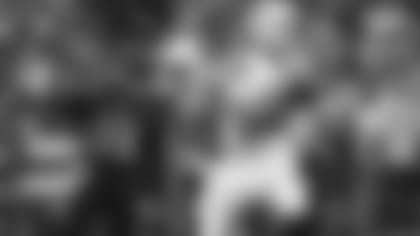 His 39 forced fumbles rank seventh all-time while his 201 tackles-for-loss are the most in the league since the stat became official in 1999. Additionally, Suggs has recorded double-digit sacks in seven of his 16 full seasons as a professional. In his 12 seasons that he played all 16 games, Suggs tallied fewer than seven sacks just once.
Those efforts have earned Suggs seven Pro Bowl nods, two All-Pro selections, the 2003 NFL Defensive Rookie of the Year Award and 2011 NFL Defensive Player of the Year honors.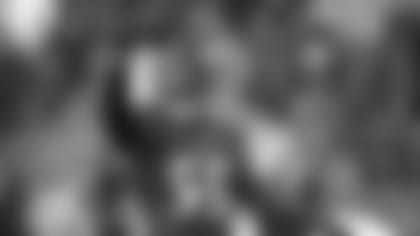 3. At age 37, he's still bringing it
Even after all these years in the league, Suggs can still get after the passer. He has 5.5 sacks this season in addition to four forced fumbles, which are tied for the fifth-most in the NFL.
4. Suggs is a Super Bowl champion
Suggs fought back from an Achilles injury in 2012 to re-join the Ravens midway through the campaign, bolstering the defense for Baltimore's championship run. Suggs tallied two sacks in the Ravens' Divisional Round victory over Denver and later helped Baltimore win the Super Bowl that postseason.
5. He played his college ball at Arizona State
Suggs is a product of Arizona State University, earning All-American honors and the Pac-10 Defensive Player of the Year Award in 2002 after setting an NCAA record with 24 sacks.
That led to a phone call from the Ravens early in the 2003 Draft, and the rest is history.
It's been a long and impressive journey for Suggs on the gridiron, and after nearly two decades of dominating the opposition as a professional, the All-Pro pass-rusher is headed to Kansas City.