The Kansas City Chiefs made another addition to their defense by picking up three-year veteran pass-rusher Taco Charlton.
Here are five things to know about the newest member of the defense.
1. He played for the Miami Dolphins last season
Charlton tallied 21 tackles (14 solo), five sacks and two forced fumbles in 10 games (5 starts) for Miami in 2019, leading the Dolphins in the two latter categories. The six-foot-six, 270-pound Charlton recorded 19 pressures on the season according to Pro Football Focus, notching three or more pressures in three contests.
The Dolphins waived Charlton on April 30.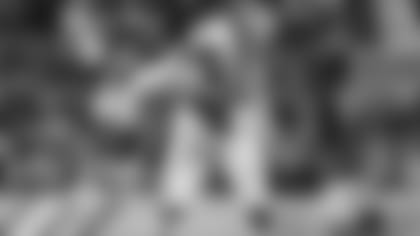 2. Charlton was a first-round pick back in 2017
The Dallas Cowboys picked Charlton with the No. 28 overall selection in 2017, making him the sixth defensive end off the board that year. He appeared in 16 games (0 starts) as a rookie, amassing 19 tackles (15 solo), seven quarterback hits, three sacks and a forced fumble. Charlton then played in 11 games (7 starts) the following season, registering 27 tackles (13 solo), five tackles-for-loss, four quarterback hits, one sack and a forced fumble.
Dallas waived Charlton early in the 2019 campaign and he was subsequently claimed by Miami.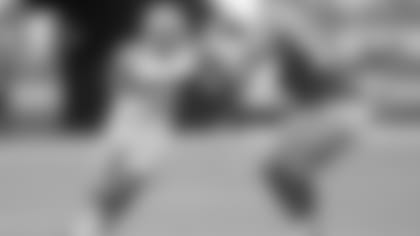 3. His given name is Vidautae, but you can call him Taco
"Taco was a premature baby, so I was on bed rest the complete time," his mother, Tamara, explained. "It was during the era when Taco Bell had the commercial 'Rushing for the Border.' My mom said, 'He's rushing for the border trying to get out.' And she just started calling him 'Taco,' so on my card she would write, 'Just hang in there. It's for Taco.' Before he was even out, his name was Taco, and it always stuck with him."
Charlton has been "Taco" ever since.
4. He played his college ball at the University of Michigan
Charlton was a four-year contributor for the Wolverines, tallying 94 tackles, 28 tackles-for-loss and 19 sacks over the course of his career. His strongest campaign came during his senior year, which included a team-leading 9.5 sacks and 13 tackles-for-loss. His efforts earned All-Big 10 honors following the season and led to his status as a probable first-round draft pick.
He'll recognize a former teammate on the Chiefs, too, as Charlton played with defensive end Frank Clark at Michigan from 2013-14.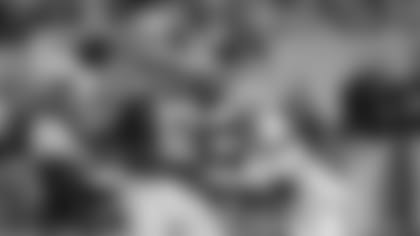 5. Charlton grew up in central Ohio
Despite his eventual commitment to Michigan, Charlton grew up just 20 minutes outside of Columbus, Ohio – home of the Wolverine's archrival Ohio State Buckeyes – in Pickerington, Ohio.
He was a star at Central High School on both the football field and the basketball court, playing with several future NBA players such as Javon Bess, Jae'Sean Tate and Caris LeVert during his time in school.
Charlton ultimately shifted his focus to football though, and now it's led him to Kansas City.