The Kansas City Chiefs added to their defensive line on Wednesday morning, signing veteran tackle Terrell McClain.
Here are five things to know about the newest member of the Chiefs.
1. McClain is a nine-year veteran
McClain originally entered the league as a third-round pick (No. 65 overall) of the Carolina Panthers in 2011. He went on to start 12 games for Carolina that year, tallying two tackles-for-loss and a sack.
For his career, McClain has recorded 127 tackles (84 solo), 17 quarterback hits, 12 tackles-for-loss, 7.5 sacks and three forced fumbles in 87 games (34 starts).
2. He's played for seven teams during his career
McClain has amassed those career numbers while wearing several different uniforms.
After spending his entire rookie year in Carolina, McClain went on to play for the Houston Texans and New England Patriots in 2012. He then spent three years in Dallas before joining the Washington Redskins ahead of the 2017 campaign.
McClain most recently saw the field with the Atlanta Falcons a season ago, where he tallied a sack in 13 games.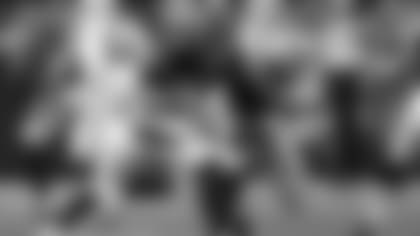 3. McClain's best season was with the Cowboys in 2016
The six-foot-two, 302-pound McClain posted his top statistical season as a professional with Dallas back in 2016, when he notched 40 tackles (21 solo), 7 quarterback hits, 3 tackles-for-loss and 2.5 sacks in 15 starts.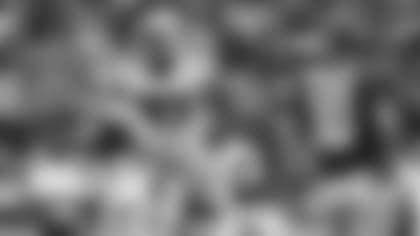 4. He played his college ball at the University of South Florida
McClain played four years for the Bulls, racking up 89 tackles, 17 tackles-for-loss, 10 quarterback hits and 7.5 sacks. He earned All-Big East honors as a senior and helped lead South Florida to a victory over Clemson in his final game for the program.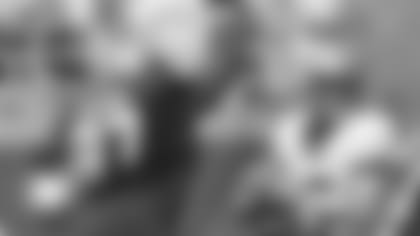 5. McClain grew up in Pensacola, Florida
McClain was a star at Pensacola High School, earning MVP honors in the Pensacola East-West All-Star Game following his senior season.
He was the No. 44 ranked defensive tackle in the nation coming out of high school, and all these years later, McClain's path has led to Kansas City.