The Kansas City Chiefs made an addition to their roster on Tuesday afternoon, signing a familiar face in offensive guard Jeff Allen.
Here are five things to know about the newest member of the Chiefs.
1. Allen has been here before
The Chiefs drafted Allen in the second round (No. 44 overall) of the 2012 NFL Draft and plugged him into game-action right away, naming Allen the starting left guard in Week 4. He went on to become a mainstay on the Chiefs' offensive line, playing in 44 games (36 starts) for Kansas City over four seasons from 2012-15.
Allen put together a career year in 2015, surrendering just five hurries without yielding a single sack in 12 games (8 starts) according to Pro Football Focus.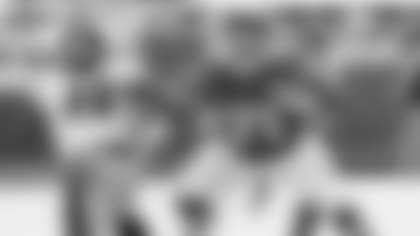 2. He spent the last two seasons with the Houston Texans
Following his breakout season in 2015, Allen signed with the Houston Texans as a free agent prior to the 2016 campaign.
He made 26 starts for Houston over the last two seasons before being placed on the PUP (Physically Unable to Perform) list this offseason with an undisclosed injury. The Texans released Allen in July.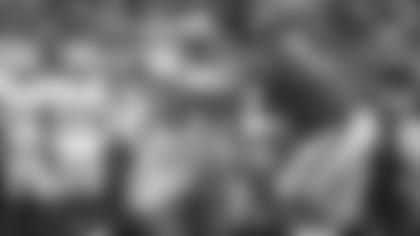 3. Allen is versatile along the offensive line
While originally drafted as an offensive guard – and used specifically on the left side through his first two seasons as a professional - Allen has demonstrated an ability to play several positions along the offensive line. In addition to 36 starts at left guard, Allen has made 23 starts at right guard, three starts at left tackle and two starts at right tackle in his professional career.
4. Before going pro, Allen was a four-year starter at the University of Illinois
Allen started 47 consecutive games over the course of his career with the Illini – tied for the third-most in school history.
He was a two-time All-Big 10 honoree and garnered recognition on the Outland Trophy Watch List prior to his senior season, which is annually given to the top interior lineman in the nation.
5. And while his time with the Chiefs came to an end three years ago, he's still followed along