The Kansas City Chiefs bolstered the interior of their offensive line on Thursday, signing All-Pro offensive guard Joe Thuney.
Here are five things to know about the newest member of the offense.
1. Thuney has never missed a start in his five-year career.
The six-foot-five, 308-pound Thuney has spent each of the last five seasons with the New England Patriots after being selected with the No. 78 overall pick in the 2016 NFL Draft. Thuney hasn't missed a game in the time since then, starting all 80 contests of his career. In fact, according to Next Gen Stats, Thuney has played 500 more snaps at left guard than any other player in the NFL since 2016. Overall, only Philadelphia Eagles' center Jason Kelce (5,252) has logged more total snaps along the offensive line than Thuney (5,222) over the last five seasons.
He earned Second-Team All-Pro honors in 2019 and has plenty of postseason experience, too, starting 10 playoff games and winning two Super Bowls with New England. Furthermore, as it turns out, Thuney is the only player in NFL history to begin his career with three-straight Super Bowl appearances.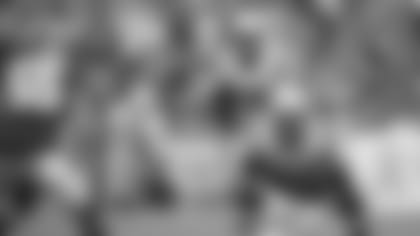 2. He was Pro Football Focus' No. 13 overall free agent this offseason.
"Thuney has developed into one of the best guards in the game and should fit in well in any system."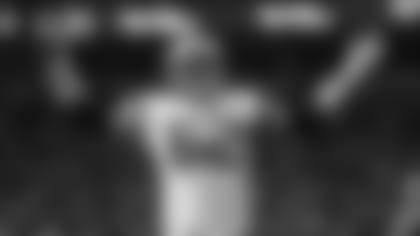 3. He's versatile along the offensive line.
Thuney has spent the majority of his career in the NFL at left guard, but he's also demonstrated the ability to play elsewhere along the offensive line. Thuney has lined up at center and offensive tackle during his professional career, making two starts at center in 2020.
That versatility was even more apparent while Thuney was playing his college ball at NC State, as he logged appearances at every position along the offensive line for the Wolfpack during his time on campus.
4. In addition to his stellar play, he's exceptional at avoiding penalties.
Avoiding flags can be just as crucial as holding a block, and it's a skill in which Thuney has excelled of late. The veteran guard has drawn just three total penalties over the last two seasons (28 games).
In 2019, Thuney was one of just two offensive guards in football to play at least 80 percent of their team's snaps and not draw a single flag.
5. He's continued his education while balancing his football career, too.
"Starting in 2017, Thuney began taking online courses in the spring and summer through the NFL's tuition reimbursement program. With an undergraduate degree in accounting, as well as a Spanish minor, from North Carolina State, Thuney said an MBA just made sense.
"It was just something I'm interested in. It was really interesting material," he said. "It was something, I guess, that was too good of an opportunity to pass up."
Pursing a graduate degree and an NFL career, individually, are taxing, but doing both simultaneously is an exercise in balance, drive and task management… His springs and summers – the invaluable offseason where players can spend time with loved ones, travel and relax – were spent in virtual classrooms."
Thuney is clearly an impressive individual both on and off the field, and after five seasons with New England, he'll look to be a cornerstone up front in Kansas City as the Chiefs aim for a third-straight Super Bowl appearance.