The Kansas City Chiefs bolstered their defense on Wednesday by signing inside linebacker Anthony Hitchens.
Here are five things to know about the Chiefs' new linebacker.
1. Hitchens played the last four seasons with the Dallas Cowboys
The 25-year-old Hitchens played in 60 games for Dallas over the past four seasons, registering 304 tackles (193 solo), 21 tackles for loss, 3.5 sacks, two forced fumbles and one interception.
That versatility was on full display in Week 13 against Washington, when Hitchens recorded a career-high 15 tackles (12 solo) and three tackles for loss.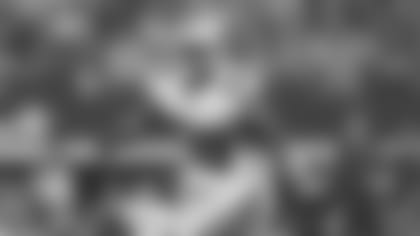 2. He was stout against the run last season
Hitchens was among the premier run defenders in the NFL last season according to the advanced metrics. In fact, he was graded as the best run defender on the open market by Pro Football Focus.
Additionally, Hitchens was one of just three inside linebackers to not miss a single tackle last season among players to play at least 25 percent of their team's run snaps.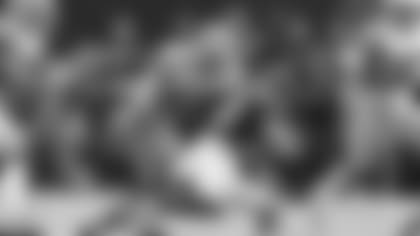 He was effective in pass coverage, as well. Here's some further analysis from Pro Football Focus:
Hitchens finished with 38 total defensive stops, good enough for second on the team, despite missing the team's first four games. He didn't allow a touchdown on 37 targeted passes in 2017 as well, rounding out his performance.
3. He's familiar with the Midwest
Hitchens played collegiately at the University of Iowa, leading the Big 10 in tackles his junior season (124) and earning team Defensive MVP honors as a senior.
His performance caught the attention of the Cowboys, who selected him in the fourth round (No. 119 overall) of the 2014 Draft.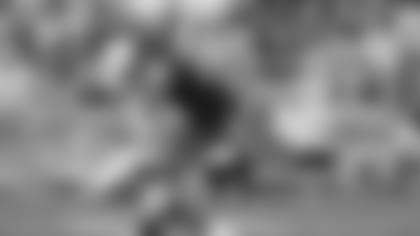 4. He has an inspirational backstory
Hitchens moved in with a close friend's family when he was just 12 years old in hopes of achieving a better future. Here's a brief explanation of his childhood as written by Brad Anderson, who essentially served as Hitchens' father growing up.
In September 2005, Zach became good friends with a boy named Anthony at school. Anthony used to ride his bike from his house, which was over 2 miles away, to our house. Amy used to take many of the boys on Zach's football team home after practices; Anthony was one of them. Eventually, Anthony started spending school nights at our house. One night, Anthony looked at Amy and me and said, "I think I will just move in here too"; and so came son number 4.
The Morning Journal (Lorain, Ohio) wrote a story on Hichens' journey back in 2012 while he was still a standout at Iowa. Check it out here.
5. He was a standout athlete in high school
Hitchens participated in football, basketball and track in high school while growing up in Lorain, Ohio. He was a running back in those days, rushing for a school-record 3,864 yards and 52 touchdowns over the course of his high school career.