The Kansas City Chiefs' made a roster addition on Wednesday morning, signing linebacker Nate Orchard.
Here are five things to know about the Chiefs' newest player.
1. Orchard entered the league as a second-round pick
The Cleveland Browns selected Orchard in the second round (No. 51 overall) of the 2015 Draft, where he went on to play in 15 games (11 starts) as a rookie with 36 tackles (24 solo), four passes defensed, four tackles-for-loss, 3.0 sacks, a forced fumble and an interception.
Fittingly enough, that lone interception was at Arrowhead Stadium in a Week 16 loss to Kansas City.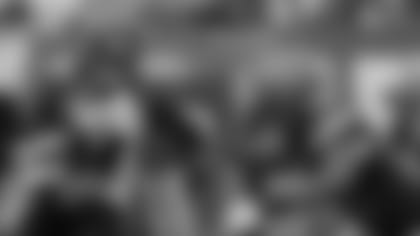 Injuries hampered Orchard's sophomore campaign, limiting him to just three games (1 start). He played in 16 games (1 start) the following year, tallying 25 tackles (14 solo), five tackles-for-loss, 2.0 sacks and a forced fumble.
Orchard was released by the Browns on Sept. 1 but signed with the Buffalo Bills soon after, where he played in three games. The Bills released Orchard on Oct. 2.
2. He was a star on "Hard Knocks" during Browns' training camp
Orchard was prominently featured on this year's edition of the HBO hit television show, which annually provides viewers with a behind-the-scenes look at the daily grind of NFL training camp.
The Browns were featured this summer, shedding light on Orchard's ability to take care of his family - which includes three kids - while still fighting for a roster spot.
3. Orchard was a pass-rushing machine at the University of Utah
A four-year player at Utah, Orchard emerged as one of the best collegiate edge-rushers in the country as a senior. He got after the quarterback 18.5 times – the most in school history and the second-most in the nation that year.
Orchard's efforts earned him First-Team All-Pac-12 honors and Second-Team All-American recognition in addition to the Ted Hendricks Award as the nation's top defensive end.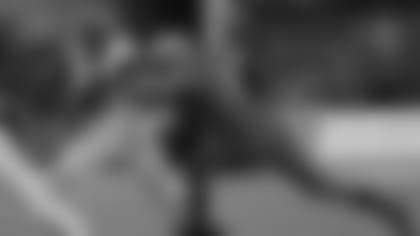 4. He changed his last name from Fakahafua to Orchard to match that of his legal guardians in 2013
Born as Napa'a Lilo Fakahafua to Tongan parents in Los Angeles, Orchard moved to Salt Lake City to live with his brother at the age of 10 when his mother could no longer support him. His AAU basketball coach – Dave Orchard - obtained legal guardianship of the boy several years later, and as time went on, the Orchard family became his own.
That became official in 2013, as Orchard legally changed his last name to match that of the family that he owes so much.
"I had some complications with my family,'' Orchard told Cleveland.com. "I couldn't find out who my real father was and I knew that the Orchard family was true to me and I changed my name to theirs, knowing that these are my parents and I'm proud to call them mom and dad."
Orchard also discussed his incredible backstory with our very own BJ Kissel at the Senior Bowl back in 2015.
5. His character was on full display last August
Upon flying back to Cleveland from Salt Lake City this past summer, Orchard assisted an elderly widow that was having trouble carrying her bag through the airport.
He didn't do it for the fanfare or attention – the woman didn't even know who Orchard was, as a matter of fact - he did it simply because it was the right thing to do.
"In the 15 years since my husband died, no one has ever offered to help me with a bag," the woman, Judy Krueger, told Cleveland.com. "I have struggled through a lot of airports and no one has ever even noticed or offered to help. Nate Orchard had no cameras watching. He had no reason to be kind to an almost 70-year-old woman...but he took the time to be helpful, patient and kind."