The Kansas City Chiefs announced on Tuesday that they've promoted running backs coach Eric Bieniemy to the position of offensive coordinator.
Bieniemy, who has been with the Chiefs since joining head coach Andy Reid and company before the 2013 season, takes over the duties for the recently-departed Matt Nagy, who was just hired as the Chicago Bears' new head coach.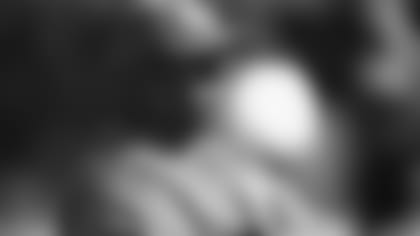 Here are five quick things to know about Bieniemy:
1. He's known for his passion
For anyone who has ever been to a Chiefs' practice up at training camp, there's a good chance you've heard Bieniemy coaching-up his guys. He's loud, passionate, and has a knack for getting the most out of his players.
Bieniemy just helped Kareem Hunt—the team's rookie third-round pick–win the league's rushing title as he finished with 1,327 yards rushing on 272 carries with eight touchdowns on the ground.
In his past, Bieniemy has also helped develop guys like Maurice Jones-Drew (UCLA, 2003-05), Adrian Peterson (Vikings, 2007-10) and Jamaal Charles (Chiefs, 2013-16). He's also been instrumental in the development of both Spencer Ware (reserve futures signing, 2014) and Charcandrick West (undrafted, 2014).
Here's a quick look at Bieniemy's career resume:
1987-90 | Colorado | Tailback
1991-94 | San Diego Chargers | Running Back
1995-98 | Cincinnati Bengals | Running Back
1999 | Philadelphia Eagles | Running Back
2000 | Thomas Jefferson HS (Colo) | Asst. Coach
2001-02 | Colorado | Running Backs
2003-05 | UCLA | Running Backs ('03-04); Running Backs/Recruiting Coordinator ('05)
2006-10 | Minnesota Vikings | Running Backs
2011-12 | Colorado | Off. Coord. | Running Backs
2013-17 | Kansas City Chiefs | Running Backs
2. Bieniemy grew up in Southern California, but was born in Louisiana
Bieniemy graduated from the Southern California powerhouse Bishop Amat High School in La Puente, California, which has seen the likes of John McKay, John McKay Jr., Pat Haden, Troy Auzenne, and Ralph Brown, among others.
3. Bieniemy was a pretty good player himself
Bieniemy was a standout running back for the University of Colorado (1987-90) and is the school's all-time leading rusher (3,940 yards).
A unanimous All-American and the Big Eight Offensive Player of the Year in 1990, Bieniemy was an instrumental piece of the Colorado Buffaloes 1990 National Championship team. He also finished third in Heisman voting that year.
As a senior, Bieniemy carried the ball 288 times for 1,628 yards with 17 touchdowns, leading the Buffaloes to the championship.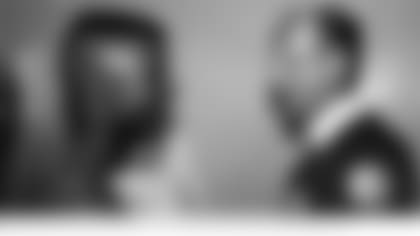 With all of those yards and touchdowns, there was a game against the University of Texas that stands out the most to him from that special season.
"Coach [Bill McCartney] always refers to that game as the 'Texas turnaround,'" Bieniemy once explained. "Our season was kind of on the brink. We were 1-1-1 at the time and we went on the road and were going into a hostile environment. We knew that Texas team was pretty damn good. It was an all-out fight up until that fourth quarter." 
"The defense was up against the ropes," Bieniemy recalled. "I just wanted to rally the team up and say, 'Hey fellas, you guys make this stop, we got your back. You go out and get this stop, we're going to take the ball down and score and win this game.'"
That's exactly what happened. The Buffaloes went on to win that game 29-22 behind Bieniemy's two fourth quarter touchdown runs, and they didn't lose the rest of the season.
The Buffaloes' season culminated with a 10-9 victory over No. 5 Notre Dame in the Orange Bowl, which was a rematch of the season before, when Notre Dame beat the undefeated Buffaloes 21-6 and kept them from a national title.
4. Bieniemy was drafted by the Chargers and spent a year playing for Reid
Bieniemy was selected by the Chargers in the second round of the 1991 NFL Draft (No. 39 overall).
After four years with the Chargers (1991-94), Bieniemy signed with the Bengals, with whom he played with for the next four years (1995-98).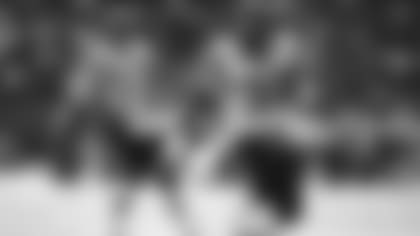 (Bieniemy with the Chargers in 1992)
Bieniemy's best professional season was with the Bengals in 1995, when he had a combined 805 yards rushing and receiving with three touchdowns.
While he wasn't the starting running back, as he would have liked, that didn't dissuade him from making sure the starter always knew what he was doing.
It's a trait that helped him realize where his future passion for the game could be manifested.
"I understood that whoever was starting was a representation of the group," Bieniemy once said. "So I'd tell them, 'You better know what the hell you're doing because what you put on tape is a direct reflection of who we are, and I am not soft, so let's make sure you put the right stuff on tape.'
"I got to teaching guys in the room later in my career, so I always knew I wanted to get in coaching."
Bieniemy turned down a three-year deal from the Bengals following that 1998 season to join the Eagles in 1999 for the league minimum. He wanted a fresh start, and that was with their new head coach, Andy Reid, who had just come over from the Green Bay Packers.
The Eagles finished that season with a 5-11 record.
"It's amazing because playing in Philly for just that one year, and we weren't very good, but you knew great things were going to happen," Bieniemy once said, "because of the way coach Reid and that staff had everything structured, you knew great things were going to happen."
Reid remembers the fiery tandem he had in the running backs group that year.
"I had Eric Bieniemy and Duce Staley at running back, and both of those two are wired the same way," Reid explained. "[Eric] was fearless. He was all about team and he was like 'Listen, if coach Reid said this, we're doing it.'
"He didn't care if you were a 6-foot-7, 350-pound offensive lineman. If you weren't doing it the right way, he was going to be in your grill and say 'Listen, that's not how we're going to win here!"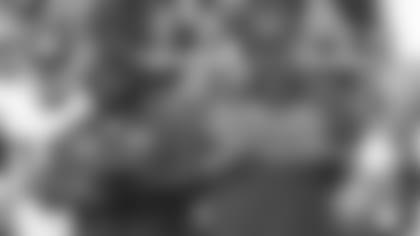 5. Bieniemy shared his most proud personal accomplishment 
Following a nine-year career in the NFL, Bieniemy returned to the classroom to get his degree.
"Other than watching my kids being born, [getting my degree] was probably the greatest achievement I've ever had in my life," Bieniemy once explained. "It was important to me because first and foremost, I have two young boys and I have to practice what I preach.
"It felt so good just getting that over and done with. It was a personal accomplishment. It was something that I wanted to say that 'Hey, you know what? This is mine.' I always, like everybody else, promised my mom that I would get it done. But also, I made a huge promise to myself that I would get it done as well."