1. Erving was a first-round pick in the 2015 NFL Draft
The Cleveland Browns selected Erving with the No. 19 overall pick in the 2015 Draft out of Florida State University. He was the first center and the fourth offensive lineman selected in the draft.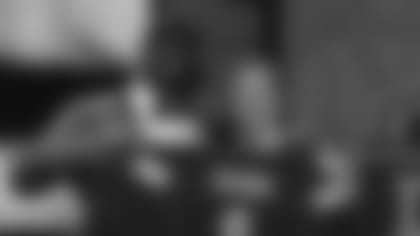 According to NFL.com, Erving was the top center prospect in the draft. Here's what the site had to say about him:
Former defensive lineman who is still learning the nuances of offensive-line play after just two seasons as a starter. Has the length and foot quickness to play tackle, but film work shows that he will have a much more successful career at center. Possesses skill set and temperament to show rapid development. Could be a Day 1 starter, but a year of seasoning would help.
2. Erving has played a number of positions throughout his collegiate and professional career
Recruited as a defensive tackle out of high school, Erving recorded 20 tackles, 2.5 tackles-for-loss and 1.0 sack as a redshirt freshman in 2011. He switched sides as a sophomore, starting 14 games at left tackle for the Seminoles, and remained there until an injury to another player led him to take over at center during his senior season.
In Cleveland, Erving began his career as a guard before moving to center in his second season.
He played both guard positons, center and right tackle over his two seasons with the Browns, making two starts at left guard, two at right guard, 12 at center and one at right tackle.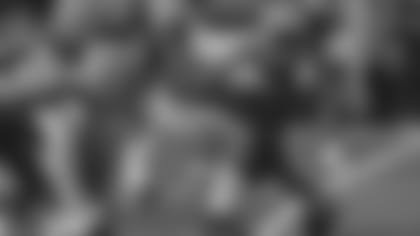 3. Erving won his fair share of awards while at Florida State
Erving was a First-Team All-American in 2013, a three-time First-Team All-ACC selection (2012-14) and a two-time winner of the Jacobs Blocking Trophy, an award given to the most outstanding blocker in the ACC.
As a member of the Seminoles, Erving was a three-time ACC champion (2012-14) and won the 2013 BCS National Championship.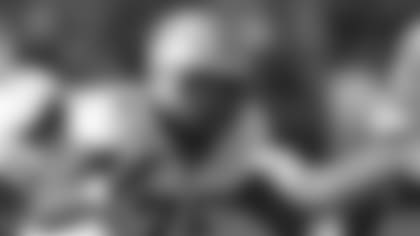 4. Erving was teammates with a couple of current Chiefs in college
While at Florida State, Erving was teammates with linebackers and current Chiefs Ukeme Eligwe and Terrance Smith.
The three players helped lead the Seminoles to the 2013 BCS National Championship.
5. Erving made a life-changing gesture off the field last year
Erving took a 17-year-old Cleveland native to her high school prom last year after her boyfriend passed away a few weeks prior.
"It was basically kind of a last-minute thing. I jumped at the opportunity because I felt like it was something that she deserved," Erving told ClevelandBrowns.com. "I mean, I heard the story of how her boyfriend passed away and I know how she didn't have a date at the time. I jumped at the opportunity because I felt like, in my heart, it was the right thing to do."