The Kansas City Chiefs made an addition to their roster on Saturday afternoon, signing free agent running back Carlos Hyde.
Here are five things to know about the newest member of the Chiefs.
1. Hyde originally entered the league as a second round pick
The San Francisco 49ers selected Hyde with the No. 57 overall pick of the 2014 Draft, making him the third tailback drafted that year behind Jeremy Hill and Bishop Sankey.
He went on to spend four seasons with the 49ers, starting 36 games while rushing for 2,729 yards and 21 touchdowns.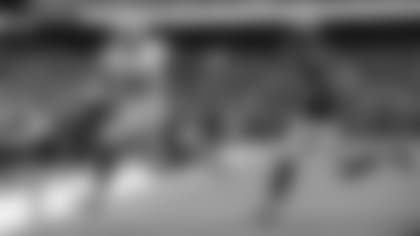 2. He rushed for 900+ yards in back-to-back seasons from 2016-17
Hyde's most productive campaigns were between 2016-17, when he rushed for 1,926 yards and 14 scores. His 53 rushes of double-digit yards in that span ranked eighth in the NFL.
That stretch included the best game of his career, when Hyde ran for 193 yards on just 17 carries against the New York Jets in Week 14 of the 2016 season.
Additionally, Hyde's 59 catches for 350 yards in 2017 were both career highs.
3. Hyde played for the Cleveland Browns and Jacksonville Jaguars last season
Hyde hit free agency following the 2017 season and signed with the Cleveland Browns. He played in six games for Browns (5 starts), rushing for 382 yards and five touchdowns.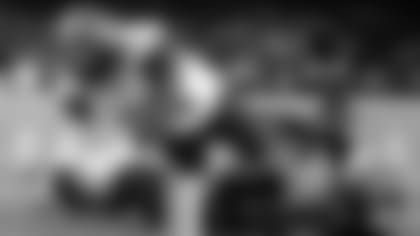 His most memorable performance was in Week 3 against the Jets, which happened to be both his birthday and the expectant date of his first child. Hyde rushed for a season-high 98 yards and two touchdowns in the contest before heading to the hospital and witnessing the birth of his son. He even managed to incorporate his son's impending arrival into one of his touchdown celebrations.
A mid-season trade sent Hyde to Jacksonville in October, where he went on to log 58 carries in eight games (2 starts), rushing for 189 yards.
The Jaguars released Hyde on Friday.
4. Hyde is a product of Ohio State University
Hyde played four years for the Buckeyes, serving as the team's primary running back during his junior and senior seasons.
His final season in Columbus was one to remember, as Hyde rushed for 1,521 yards and 15 touchdowns while earning First-Team All-Big 10 and Third-Team All-American honors.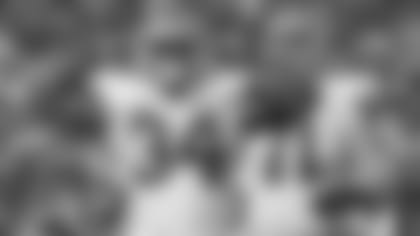 5. He grew up in both Ohio and Florida
Hyde was born in Cincinnati but moved to Naples, Florida while in high school. He was one of the top players in the nation while at Naples High School, earning a four-star ranking from the folks at Rivals.
He eventually decided on Ohio State before going pro four years later, and now his path has brought him to Kansas City.