1. He played the last four seasons for the Miami Dolphins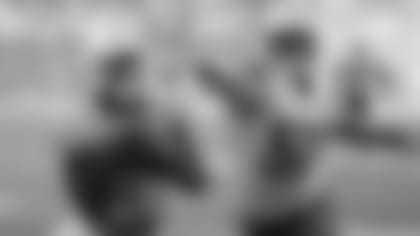 Williams was signed by the Dolphins as an undrafted free agent in 2014 and went on to play in 58 games over the next four seasons. Last season, he had 46 carries for 181 yards in 11 games before missing time with a shoulder injury.
For his career, Williams has 85 receptions for 733 yards and six touchdowns to go along with his 133 carries for 477 yards and three touchdowns.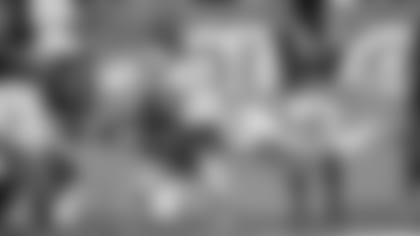 3. This won't be his first time living in the Midwest
And James Winchester is no longer the lone Sooner. Williams transferred from Arizona Western University to the University of Oklahoma in 2012. In just his two seasons for Oklahoma, he rushed for 1,499 yards with 18 touchdowns.
4. He's known for his personality in the locker room and in his celebrations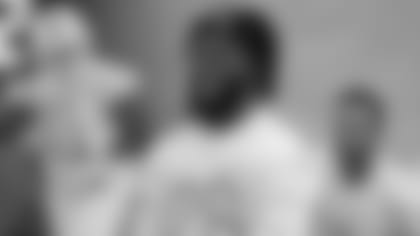 He is enjoying the ride. He is easily the loudest player in the Dolphins' locker room. But Williams has plenty of bite to go along with his bite.
Jarvis Landry is probably the grittiest player on the Dolphins roster. But Williams is a close second.
The most recent highlight let Williams show off his personality as well his ability. He shimmied suggestively in the end zone, taking full advantage of the league's liberalized celebration rules.
5. His mom is very involved
Virleanna Alexander always challenged Williams and his two younger brothers to do better in the classroom and on the football field. Here's what the San Diego Tribune had to say:
The oldest son is Mira Mesa High running back Damien Williams, who marvels at his mother's sacrifices. Williams said she motivates him to do better in the classroom and on the football field.
"My mom is real involved," said Williams, a 6-foot, 205-pound senior who set the school record for rushing yards in a season this fall with 2,033.
"She has done everything by herself. I don't know how she does it. My mom helps me and my little brother (Xavier Alexander) with our homework.
Check out the rest of the story here.