The Kansas City Chiefs made an addition to their backfield with the signing of former Oakland Raiders' running back DeAndre Washington.
Here are five things to know about the newest member of the offense.
1. Washington tallied nearly 700 yards from scrimmage last season
The five-foot-eight, 210-pound Washington rushed for 387 yards and three touchdowns on 108 attempts while chipping in 36 receptions for 292 yards in 2019, tallying a career-high 679 yards of offense. He appeared in all 16 games for Oakland in 2019, starting three contests.
He was one of 25 players to notch at least 250 yards on both the ground and through the air last season.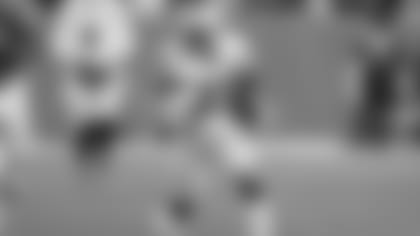 2. He was a fifth-round pick in 2016
The Raiders selected Washington with the No. 143 overall selection in the 2016 Draft, making him the eighth tailback taken that year. He rushed for 467 yards on just 87 attempts during his rookie campaign with Oakland - averaging 5.4 yards-per-attempt – with two touchdowns while hauling in 17 grabs for 115 yards.
His workload decreased during the next two years following the Raiders' addition of veteran tailback Marshawn Lynch to the backfield, as Washington amassed 474 total yards and three touchdowns from scrimmage from 2017-18. He then went on to put together his best overall season as a professional in 2019.
Washington has also contributed on special teams over his career, recording a total of 354 special teams snaps in his four years as a professional.
3. He's plenty familiar with the Chiefs
Washington earned his first-career starting nod in the Raiders' Week 6 bout with Kansas City at the Oakland-Alameda County Coliseum during his rookie season back in 2016. He rushed for 49 yards on 10 carries in the game.
He's faced the Chiefs a total of eight times in his career, hitting the field at Arrowhead Stadium four times.
4. Washington has played with Chiefs' quarterback Patrick Mahomes before
Washington played his college ball at Texas Tech, doing so with Mahomes at starting quarterback for two seasons in Lubbock from 2014-15. In those two years with the eventual NFL MVP, Washington racked up 3,308 yards of offense and 20 touchdowns.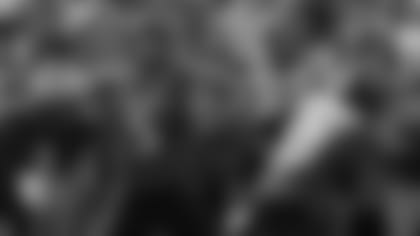 Mahomes seemed pretty excited to be reunited with his former teammate.
As for his overall career at Texas Tech, Washington became the first Red Raider to record multiple 1,000-yard rushing campaigns since 1996 when he accomplished the feat in 2015. He left campus with the fifth-most rushing yards in school history.
5. He has found success as a blocker in limited chances during his career
According to Pro Football Focus, Washington has allowed just two pressures in 74 career snaps as a pass-blocker. He tallied 21 snaps in pass-blocking situations last season, yielding just one pressure.
It's a limited sample, but encouraging nonetheless.