The Kansas City Chiefs made an addition to their backfield on Monday, signing veteran tailback LeSean "Shady" McCoy.
Here are five things to know about the newest member of the squad.
1. McCoy has been one of the league's most productive running backs over the last decade
Since entering the NFL in 2009, McCoy has rushed for the most yards (10,606) and second-most touchdowns (69) of any player in the NFL. He's also one of just three players to log six or more 1,000-yard seasons over the last 10 years, joining Adrian Peterson and Frank Gore.
McCoy burst onto the scene as one of the league's elite tailbacks with the Philadelphia Eagles in 2011, when he racked up 1,309 rushing yards and an NFL-most 17 rushing touchdowns. He then took things a step further two seasons later, earning the league rushing crown in 2013 with 1,607 yards on the ground while also leading all players in yards from scrimmage (2,146).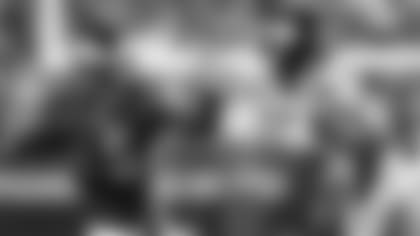 He didn't slow down after that, either, as McCoy has recorded three 1,000-yard campaigns in the five years since his career season in 2013.
The two-time All-Pro and six-time Pro Bowler has been a productive receiver, too, with 475 catches for 3,616 yards and 15 touchdowns over the course of his time in the league.
2. He's one of only a handful of players in NFL history to tally 10,000+ rushing yards and 3,000+ passing yards
The 31-year-old McCoy is a rare breed in the NFL as a running back who has been both productive and reliable over a long period of time. He's missed just 13 out of a possible 160 games in his career - and when coupled with his brilliant play - the numbers have added up.
In fact, McCoy has already rushed for the 25th-most yards in NFL history, and of the 31 players to ever rush for 10,000+ yards, McCoy's 4.52 yards per carry ranks seventh all-time behind only Jim Brown, Barry Sanders, Adrian Peterson, Tiki Barber, O.J. Simpson and Fred Taylor.
Additionally, he's one of just 16 players to record 10,000+ rushing yards and 3,000+ receiving yards.
The guy has put together a phenomenal career.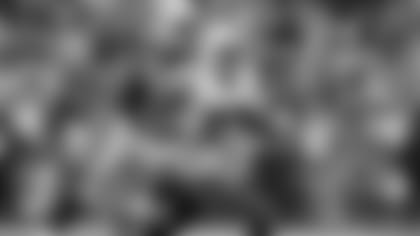 3. Andy Reid knows him well
It's no secret that Reid and McCoy go way back.
Reid – then the head coach of the Philadelphia Eagles – drafted McCoy in the second round back in 2009 and presided over the first four years of the running back's career. That included two 1,000-yard seasons and McCoy's 17-touchdown campaign in 2011.
Seven years later, the duo is back together in Kansas City.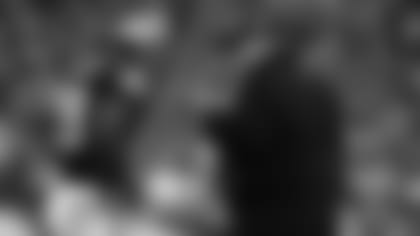 4. McCoy spent the last four seasons with the Buffalo Bills
After six stellar seasons in Philadelphia, McCoy was traded to the Buffalo Bills ahead of the 2015 season. He went on to rush for 3,814 yards – averaging 4.3 yards per carry – and 25 touchdowns in 57 games with the Bills.
He amassed 514 rushing yards and three touchdowns in 2018 behind the league's 31st-ranked run-blocking unit, according to Pro Football Focus, but still managed to become only one of 15 running backs to force 10+ missed tackles as both a rusher and a receiver.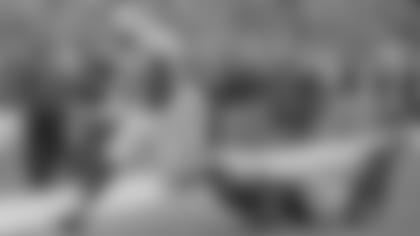 5. He played his college ball at the University of Pittsburgh
McCoy compiled a decorated career at Pittsburgh, earning Big East Rookie of the Year (2007), two-time All-Big East (2007-08) and Big East Offensive Player of the Year (2008) honors during his two years on campus.
He owns the school record for the most touchdowns between a player's freshman and sophomore seasons (35) and is seventh all-time for the Panthers in points scored (216) despite only playing two years.
McCoy has succeeded everywhere he's been, and his next stop is Kansas City.