The Kansas City Chiefs kicked off the new league year with a splash, signing free agent safety Tyrann Mathieu on Thursday.
Here are five things to know about Mathieu.
1. He played for the Houston Texans last season
Mathieu is coming off a strong 2018 campaign in which he tallied a career-high 89 tackles, eight passes defensed, five tackles-for-loss, 3.0 sacks and two interceptions. He compiled a 75.1 overall grade on the year according to the experts at Pro Football Focus - which was the third-best mark of his six-year career – and recorded 30 defensive stops.
He was particularly effective against the run last season, notching the fifth-best run-defense grade (84.6) among all safeties.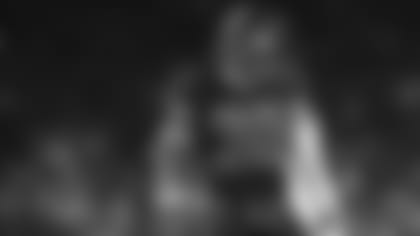 2. Before joining the Texans, Mathieu spent five years with the Arizona Cardinals
A third-round pick in the 2013 Draft, Mathieu quickly developed into one of the NFL's best defensive backs. In fact, his game-changing ability – not to mention his hustle – was on full display just 13 minutes into his professional career.
In his first-ever regular-season game, St. Louis Rams' tight end Jared Cook thought he had an easy touchdown over the middle…until he didn't.
Mathieu went on to earn a First-Team All-Pro nod as a slot cornerback by PFF that season despite missing the Cardinals' final three games with a knee injury.
He followed his rookie campaign with a solid sophomore season in 2014, but it was Mathieu's third season that established his arrival as one of the league's top players. He recorded 89 tackles, 17 passes defensed, 11 tackles-for-loss, five interceptions and a sack on the year, earning a trip to the Pro Bowl and a spot on the AP All-Pro First Team at safety.
Mathieu was ranked as the 26th best player in the league following the year by NFL Network and the No. 10 player overall by PFF, who also ranked him as the top cornerback in the NFL.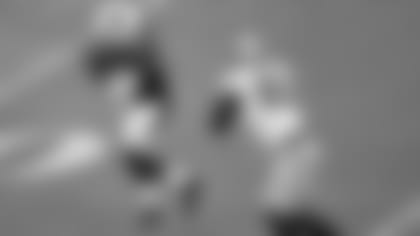 He battled injuries the ensuing year but rebounded with a strong season in 2017, starting all of Arizona's games while deflecting seven passes and hauling in a pair of interceptions.
In total, Mathieu finished his career in the desert with 303 tackles, 41 passes defensed, 28 tackles-for-loss, 11 interceptions, four forced fumbles and 4.0 sacks.
3. He was a star in college for the LSU Tigers
Mathieu took the country by storm as a sophomore at LSU back in 2011, demonstrating his game-changing ability on both defense and special teams while earning his nickname: "the honey badger."
He recorded 76 tackles, nine passes defensed, six forced fumbles and two interceptions to go along with two punt-return touchdowns that year, earning MVP honors in the SEC Championship Game, the Chuck Bednarik Award as the nation's top defensive player and a trip to the Heisman Trophy presentation, where he finished fifth.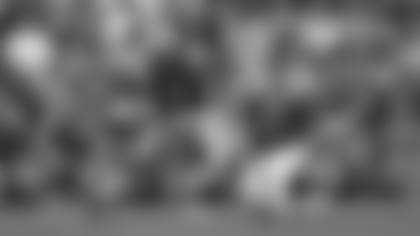 4. Mathieu is a playmaker who can do a little bit of everything
While his stats are impressive enough, Mathieu's real value is in his ability to play all over the place at an elite level. This breakdown of his snap counts in 2018 really says it all:
And that's nothing new. Mathieu has been the definition of versatile throughout his career.
Mathieu played at least 300 snaps each in the box (419), as a slot corner (352), and at free safety (301), and as his overall grade would suggest, he played well enough in all those roles to finish the season in the top 25 percent of all safeties around the league. That kind of positional fluidity will allow the Chiefs to move him around based on situation or matchup – a valuable commodity in today's NFL.
5. His foundation helps financially disadvantaged children achieve their dreams
Mathieu's foundation is active in both his hometown of New Orleans and in Phoenix – even after his departure from the Cardinals. In fact, Mathieu opened a "Tech Zone," chock-full of musical instruments, computers and art supplies, at a Phoenix-area Boys and Girls Club last September.
He's also organized backpack giveaways and Thanksgiving turkey distributions in addition to supporting students financially through his scholarship program.
The guy is a pretty impressive motivational speaker, too.
That energy will be making its way to Arrowhead Stadium soon enough.