The Kansas City Chiefs made an addition to their offense on Wednesday, signing free agent tight end Blake Bell.
Here are five things to know about the newest member of the team.
1. Bell played for the Jacksonville Jaguars last season
Bell played in 10 games (4 starts) for the Jaguars in 2018, hauling in eight catches for 67 yards. He made his biggest contributions as a pass-blocker, ranking 11th among all tight ends (and sixth in the AFC) in that department according to the folks at Pro Football Focus.
Jacksonville marked Bell's third stop in his four year career after being drafted in the fourth round (No. 117 overall) by the San Francisco 49ers in 2015. Bell played two seasons for the 49ers, appearing in 27 games (5 starts) with 19 catches for 271 yards. He joined the Minnesota Vikings ahead of the 2017 campaign, going on to play in 13 games (3 starts) with three catches for 19 yards.
For his career, Bell has played in 50 games (12 starts) and tallied 30 catches for 357 yards.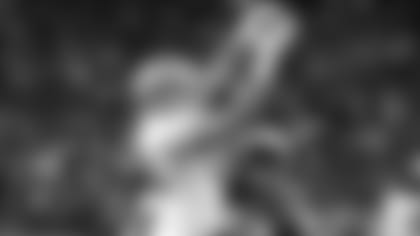 2. His uncle, Mike Bell, played 12 seasons for the Chiefs
Kansas City selected the elder Bell – a defensive end - with the No. 2 overall pick of the 1979 NFL Draft out of Colorado State. He proceeded to spend 12 years with the Chiefs and ranks sixth in franchise history with 51 sacks.
And that's just half of the younger Bell's football lineage. His father, Mark, also played five professional seasons from 1979-84.
Football runs deep in the Bell family. 
3. Bell played his college ball at Oklahoma
Before transitioning to tight end as a senior in college, Bell was a quarterback for the bulk of his amateur football career. He was a four-star recruit at the position coming out of high school prior to attending the University of Oklahoma, serving as the Sooners' starting signal caller for much of the 2013 campaign.
Bell threw for 1,648 yards and 12 touchdowns that season while helping lead Oklahoma to a berth in the Sugar Bowl, but it was his efforts on the ground during his time in Norman that earned Bell national acclaim. As part of the Sooners' "jumbo package" near the goal line from 2011-12, Bell rushed for 24 total touchdowns in just 20 games from the quarterback position.
At six-foot-six and 250 pounds, the guy was tough to stop.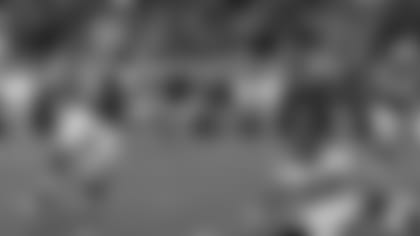 As far as connections go, Bell played alongside Chiefs' tailback Damien Williams, longsnapper James Winchester and fullback Aaron Ripkowski at Oklahoma.
4. Bell's imposing size and tough running style at OU earned him the nickname "the Belldozer"
Those bruising touchdown runs earned Bell a fitting moniker: "the Belldozer."
"The nickname started with the media my freshman year," Bell told the folks at 49ers.com back in 2015. "The media came up with three ideas and ultimately landed on 'Belldozer.' The fans caught on and it stuck."
5. He's originally from nearby Wichita
Bell is plenty familiar with Chiefs Kingdom. After all, he grew up just a few hours away from Arrowhead Stadium in Wichita, where Bell attended Bishop Carroll Catholic High School.
He was the top recruit in the state of Kansas according to the experts at Scout.com back in 2009, and all these years later, Bell is headed to Kansas City.