The Kansas City Chiefs made their third "move-up" trade of the 2017 NFL Draft to acquire Jehu Chesson.
After trading up in round one (Patrick Mahomes) and round three (Kareem Hunt), the Chiefs traded up once again in round four to grab Chesson, a wide receiver out of the University of Michigan.
Chesson won Michigan's MVP award in 2015.
Chesson's best season as a Michigan Wolverine came in 2015, when he made 50 catches for 764 yards and nine touchdowns. He was named Michigan's Bo Schembechler Award winner (MVP) and received first-team All-Big 10 honors.
Chesson was also named the Citrus Bowl MVP for his five-reception, 118-yard effort in a 41-7 win against the University of Florida. Chesson had a touchdown in the game.
His parents are very proud of him for both his on-the-field and off-the-field efforts:
CBS Sports compared Chesson to former New York Giant Mario Manningham.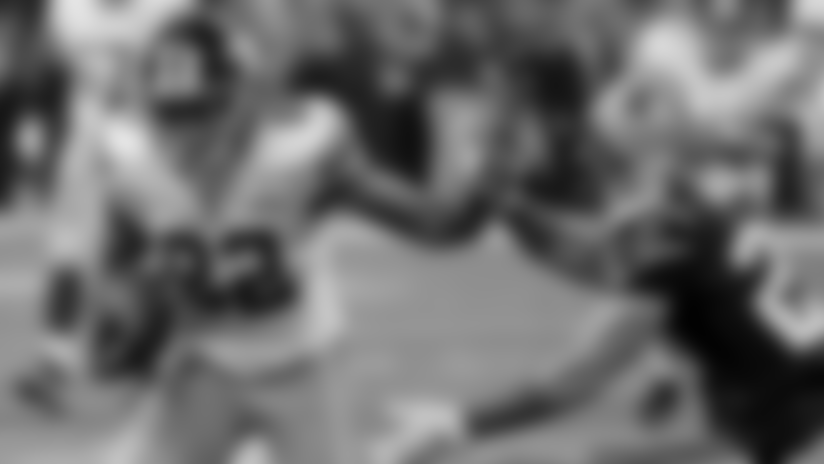 ---
Chesson has some similarities with the retired Super Bowl champion, per CBS Sports' Dane Brugler.
"It is tough to study Chesson on tape without having flashbacks of Mario Manningham," writes Brugler. "The same blue jersey and No. 86 certainly helps the comparison, but so does the tall, lanky frame with fleet-of-foot athleticism that makes him a dangerous scoring threat."
Read Brugler's full evaluation here.
Similar to Chiefs legend and current linebacker Tamba Hali, Chesson was born in Liberia.
Chesson shares a birth country with one of the most popular Chiefs of all time.
According to Mlive.com's Brendan F. Quinn, Chesson was born in Monrovia, the capital city of Liberia on the West African coast.
He moved to the United States when he was 5 years old.
By the looks of this photo, Michigan head coach Jim Harbaugh loves Chesson.