The roadmap for the Kansas City Chiefs' 2015 season has been laid.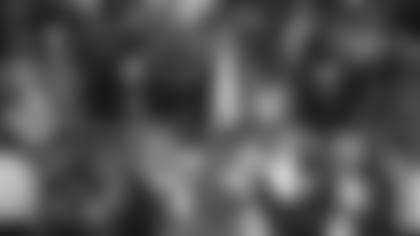 Here are five things you need to know about the Chiefs' schedule:1. Traveling quite a bit, especially early
The Chiefs will roughly travel a total of 21,568 miles this season.
They are on the road for three of the first four games of the season, including the season opener against the Houston Texans in Week 1.
They also travel to take on the Green Bay Packers in Week 3 and then the Cincinnati Bengals in Week 4.
The home opener at Arrowhead Stadium comes in Week 2 against the Denver Broncos in a primetime matchup on Thursday Night Football.
2. Three primetime games for Chiefs in 2015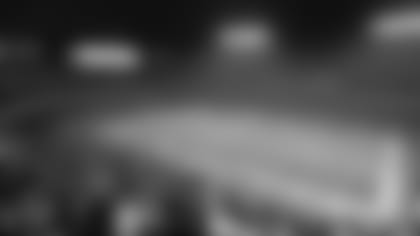 The Chiefs play host to the Broncos in Week 2 on Thursday, September 17 on CBS and NFL Network's Thursday Night Football, then travel to take on the Green Bay Packers in Week 3 on Monday Night Football.
The Chiefs will be in primetime twice within the first three weeks of the season.
Finally, the Chiefs travel in Week 11 to take on the San Diego Chargers for Sunday Night Football from Qualcomm Stadium.
With Thanksgiving landing on Thursday, November 26 this year, fans will have the opportunity to get the whole family together out at Arrowhead just a few days later as they host the Buffalo Bills on Sunday, November 29 with a 12 p.m. CT kickoff.
After traveling to take on the Baltimore Ravens on December 20, the Chiefs head home for Christmas as they take on the Cleveland Browns at Arrowhead Stadium on Sunday, December 27.
The Chiefs have appeared in two Super Bowls in their franchise's history, Super Bowl I and IV, and both of the opponents the Chiefs played in those games happen to be on the Chiefs' 2015 schedule.
It was back on January 15, 1967 when the Chiefs took on the Packers in Super Bowl I.
The Packers won the game 35-10 behind a MVP performance from quarterback Bart Starr, who finished 16 of 23 for 250 yards with two touchdowns and one interception.
Just three years later in Super Bowl IV, the Chiefs took on the Vikings at Tulane Stadium in New Orleans, Louisiana.
Hall of Famer Len Dawson was named the MVP after the Chiefs' 27-7 victory over the Vikings, giving the Chiefs their first and currently only Super Bowl victory.
The Chiefs will play three of their final four games of the season in the friendly confines of Arrowhead Stadium, including a Week 17 matchup with the division-rival Oakland Raiders.
The Chiefs face the San Diego Chargers (Week 14), Cleveland Browns (Week 16) and Oakland Raiders (Week 17) to finish out the 2015 Arrowhead Stadium slate.