The Kansas City Chiefs invited 43 players to rookie minicamp on a tryout basis this past weekend for the opportunity of a lifetime, and as it turns out, five of those players will be sticking around: defensive backs Malik Reaves (Villanova) and Step Durham (Georgia Tech), linebacker Rob McCray (Indiana), wide receiver Jordan Smallwood (Oklahoma) and center Tejan Koroma (BYU).
Here is something to know about each of the Chiefs' rookie tryout signees.
1. Reaves was college teammates with linebacker Tanoh Kpassagnon
Reaves was a four-year starter at Villanova, playing with Kpassagnon for three of those seasons from 2014 to 2016. The five-foot-11, 200-pound defensive back tallied 187 tackles (125 solo), 13 passes defensed, six tackles-for-loss, four interceptions and two forced fumbles in 45 career games with the Wildcats, earning All-Conference honors as a senior.
Reaves will look to become just the eighth Villanova product to appear in an NFL game since 2010.
2. Durham is cousins with a former All-Pro safety
Durham is related to former Green Bay Packers standout LeRoy Butler, who played 12 seasons from 1990-2001. It appears the football genes passed along to Durham, who began playing football at the age of five and eventually went on to be a four-year starter at Georgia Tech.
Georgia Tech cornerback Step Durham (5'9", 192 lbs) had a nice pass breakup on a slant across the middle during team drills, and whether he knew it or not—he celebrated by giving the incomplete pass signal directly in the direction of the entire Chiefs' personnel staff, which was huddled together on the far sideline.
Durham talked about his emotional style of play following practice.
"It's just how I play," Durham said. "Just trying to hype the team up and make everybody better as opposed to just myself. I'm used to celebrating with my teammates and just making everybody better."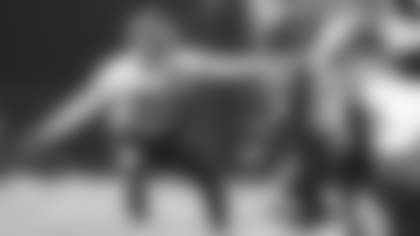 3. McCray modeled his game after Chiefs' linebacker Justin Houston in college
McCray tallied a team-leading six sacks, 7.5 tackles-for-loss and a forced fumble for the Hoosiers in 2017, getting to the quarterback the fifth-most times of any Big 10 player in conference play.
"(I'd compare myself to) Justin Houston because of his ability to get around the offensive lineman and also his determination to be disruptive."
Now in Kansas City, McCray will have a chance to learn from Houston firsthand.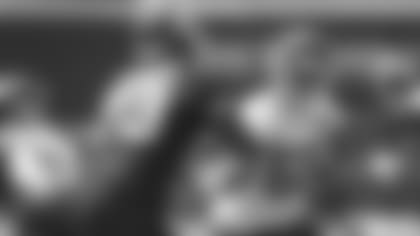 4. Smallwood was revered as a leader at Oklahoma
Smallwood was the 2017 co-recipient of Oklahoma's Don Key Award, which annually honors a senior who best represents the program on and off the field. According to OU Daily, it's considered the highest honor a Sooner football player can win.
"I really don't want the focus on me. The whole focus is for the team," Smallwood said. "Our goal is to win the whole thing so we're doing one thing at a time, one step at a time."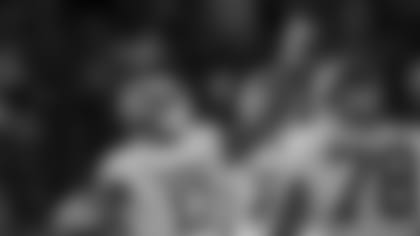 5. Koroma was one of the top centers in college football throughout his four-year career
He was a Pro Football Writers Association Freshman All-American in 2014 and garnered a spot on the Rimington (top center) and Outland Trophy (top interior lineman) watch lists during his career.