It may have been long overdue, but former Kansas City Chiefs' defensive back Johnny Robinson will finally take his place in the Pro Football Hall of Fame on Saturday.
Robinson – who earned enshrinement as a Senior nominee this spring – will join Tony Gonzalez in Canton as the two longtime members of the Chiefs to receive the sport's highest honor this offseason.
And while it took longer than it should have, it was certainly worth the wait.
Here are five things to remember about Robinson's career in Kansas City.
1. Robinson was an integral member of the Chiefs' Super Bowl-winning team in 1969
The seven-time Pro Bowl selection helped create two turnovers in Kansas City's win over the Minnesota Vikings in Super Bowl IV, tallying an interception and a fumble recovery. Amazingly, he is the 10th member of the Chiefs' championship team to earn enshrinement in Canton.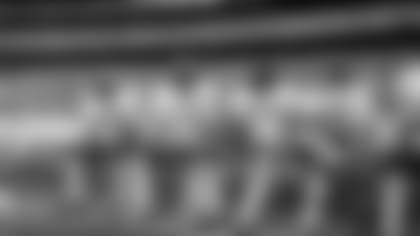 2. He picked off the second-most passes in team history
Robinson tallied 57 interceptions during his 12-year career, which are the second-most ever by a member of the Chiefs behind only fellow Hall of Fame defensive back Emmitt Thomas. He recorded four seasons with six or more interceptions and two with double-digit picks, doing so in 1966 and 1970. In fact, Robinson is one of only seven players in NFL history with 10+ interceptions in multiple seasons.
Additionally, Robinson's 741 interception-return yards rank third in Chiefs' history.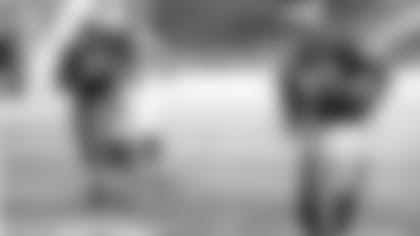 3. Robinson spent his entire career with the franchise
As the Chiefs celebrate their 60th year as a franchise, it's fitting that one of the team's original players cements his place in the Pro Football Hall of Fame. Robinson was the Dallas Texans' first-round pick in 1960 and went on to spend his entire 12-year career with the franchise, playing his first three years in Dallas before the team relocated to Kansas City in 1963.
Robinson played in 164 games across those 12 seasons, helping Kansas City to three AFL championships in addition to Super Bowl IV.
4. He was pretty good on offense, too
Remarkably, Robinson's stellar career as a defensive back began on the other side of the ball. In fact, he was a halfback for his first three years as a professional, rushing for 658 yards and six touchdowns on 150 carries while hauling in 77 passes for 1,228 yards and another nine scores.
Robinson is one of just six players in NFL history to rush, catch and pick off a pass for a touchdown during their career.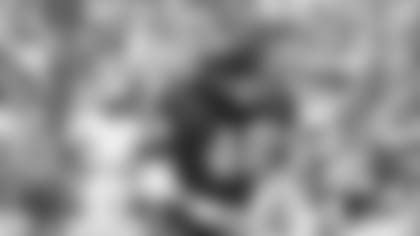 5. Robinson was a member of the AFL's All-Time Team
Following the AFL-NFL merger in 1970, the Pro Football Hall of Fame gave Robinson the nod as a starting safety on the AFL All-Time Team.
It was a well-deserved honor for one of the top players in the history of the American Football League, and now all these years later, Robinson has earned some much-deserved recognition as not just an AFL standout, but one of the top players in the history of the sport.