He's one of the greatest players – and perhaps the very best tight end - in NFL history, and as the 2019 Hall of Fame enshrinement ceremony kicks off on Saturday night, Tony Gonzalez will take his rightful place in Canton.
Gonzalez is one of two inductees that played the majority of their career with the Chiefs – joining defensive back Johnny Robinson – and the 17-year veteran could not be more deserving.
He's one of only nine tight ends to enter the Hall of Fame and is the first to ever do so on the first ballot, marking yet another milestone in a career that was defined by them.
Here are five things to remember about Gonzalez's incredible career.
1. Gonzalez owns just about every pass-catching record in franchise history
When it came to setting records, nobody in Chiefs' history did it quite like Gonzalez.
During his 12 years in Kansas City, Gonzalez set franchise records for receptions (916), receiving yards (10,940), receiving touchdowns (76) and 100-yard games (26). He owns four of the top five spots in team history for receptions during a single season and ended his career with the Chiefs with the most yards from scrimmage in team history (10,954).
Gonzalez's 76 career touchdowns are the second-most ever in franchise history behind only tailback Priest Holmes and his 462 career points are the second-most by a non-kicker, trailing only Holmes' 500 points.
The guy was simply a machine.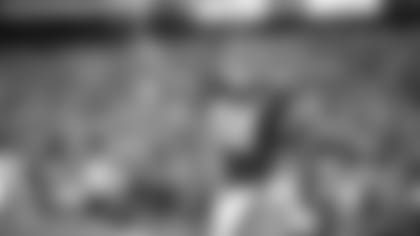 2. He broke plenty of NFL records, too
When Gonzalez walked away from the game following the 2013 campaign, he wrapped up the most-prolific career in terms of statistics by a tight end in the history of the game.
He owned the NFL record for receptions (1,325), receiving yards (15,127) and 100-yard games (31) by a tight end at the time of his retirement while ranking second in touchdown receptions (111).
Gonzalez also amassed four 1,000-yard seasons during his career, becoming the first tight end in NFL history to do so.
Perhaps his most impressive statistic, however, transcends the tight end position altogether. With at least 70 catches in 14 of his 17 professional seasons, Gonzalez ranks second all-time in NFL history behind only Jerry Rice in career receptions.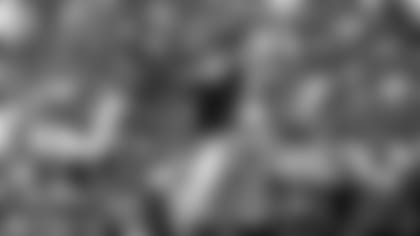 3. Speaking of records, Gonzalez earned a league-most 14 trips to the Pro Bowl
Only five players in the history of the league have received 14 invitations to the annual all-star game: quarterback Tom Brady, quarterback Peyton Manning, defensive tackle Merlin Olsen, offensive tackle Bruce Matthews and…Tony Gonzalez.
Of course, the Pro Bowl itself doesn't count for anything in the standings, but Gonzalez's 14 selections demonstrate that he was consistently amongst the very best at his position on a yearly basis.
4. He was simply ahead of his time when it came to playing tight end
Each of the aforementioned records shows just how Gonzalez revolutionized the position itself.
Before Gonzalez racked up 93 catches, 849 receiving yards and 11 touchdowns as part of his breakout season in 2000, only Todd Christensen – who tallied 92 catches, 1,247 yards and 12 touchdowns in 1983 – had ever put together a comparable season at tight end.
Four players, meanwhile, have compiled a similar season in the 19 years since. Gonzalez laid the framework for how an athletic, dynamic pass-catcher could be utilized at the position.
Luckily for Chiefs' fans, one of those players is current tight end Travis Kelce.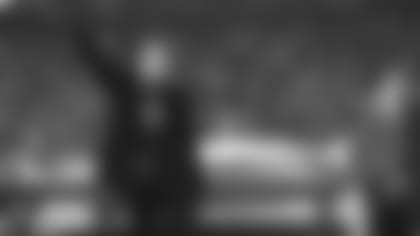 5. Gonzalez was enshrined in the Chiefs Ring of Honor last season
Before earning enshrinement in Canton, the Chiefs inducted Gonzalez into the team Hall of Fame this past December. He was recognized at halftime during Alumni Weekend as his name was added to the Ring of Honor circling Arrowhead Stadium.
Less than a year later, Gonzalez is joining not only the immortals in Chiefs' lore, but in NFL history.