As the Chiefs prepare for their third game of the preseason, here are five things to watch during the game:
Everything starts up front on the offensive side of the ball.
It's been discussed ad nauseam, but if the regular season started today, the Chiefs would have the youngest offensive line in the NFL once again.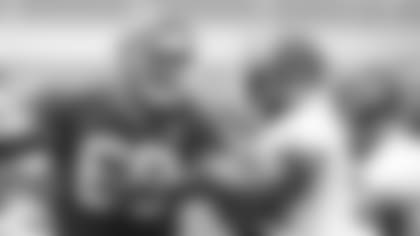 This game against the Vikings is an opportunity for this group to show its development and help sustain a drive for the first-team offense that leads to a touchdown, something they haven't done in eight tries so far this preseason.
Chiefs coach Andy Reid acknowledges the development of this young group.
"We have a young offensive line; they have to learn and so, we're going to feed them the things they need to get better at," Reid said. "We're not hiding that part of it and we know that they're going to get better with practice. I expect us to learn from our mistakes—that's what the preseason is for."
While giving up six sacks as a group in the first preseason game against the Cincinnati Bengals, the offensive line came back against one of the toughest front sevens in the NFL in the Carolina Panthers and cut that number in half, totaling nine so far this preseason.
Last season, after two preseason games, the Chiefs offensive line had given up 11 sacks as a group. While neither number is particularly good and opponents and situations differ for a number of reasons, Reid says he's still searching for the best combination of players up front.
"We're going to play the five best guys," Reid said. "That's what we're going to do. So we'll find out what those are and I'm not that concerned about it because I know what we're capable of doing with that group that we have. So we just have to make sure we find the right ones and then continue to teach them and coach them."
In every game on the schedule, albeit regular season or preseason, turnovers are always a key area to watch.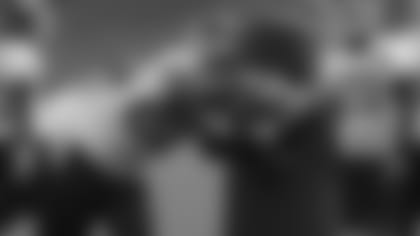 In the first preseason game against the Cincinnati Bengals,*the Chiefs had three turnovers and forced two. *The Chiefs scored 14 points off of those two turnovers, both in the form of interceptions returned for touchdowns, while the Bengals scored 21 points off of their three.
Meanwhile, against the Panthers, the Chiefs had one turnover and forced zero. The Panthers returned an interception down to their eight-yard line and scored a touchdown just a few plays later.
Chiefs coordinator Bob Sutton, who is known for an aggressive-style defense and exotic blitz schemes, acknowledges that they need to take advantage of opportunities when they present themselves.
"Every game we go into, we want to take the ball away as many times as possible," Sutton said. We had a chance in I think the second drive [Panthers game] to intercept one. It got tipped twice and we didn't get it. That could have been a big play for us. The second guy might have scored with it.
"Turnovers are hard to get but you just got to keep pressing and we always say 'Numbers favor us.' The more people we have around the ball, whether it's thrown or ran, gives us the best chance. You got to take advantage of the opportunities that are there." 
The Chiefs are facing a Vikings team on Saturday that has yet to turn the ball over in their two preseason games.
One of the most talked about storylines throughout training camp was the battle between veteran kicker Ryan Succop and undrafted rookie Cairo Santos.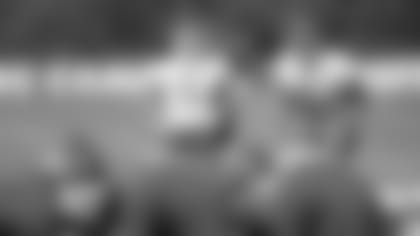 Through two preseason games, both kickers have proven what they can do. They've both hit every extra point (3-3) and are both perfect from field goal range.
Santos is 2 for 2 with a 44-yard field goal against the Bengals, while Succop is 3 for 3 with a 54-yard field goal against the Panthers.
"It's like watching the World Cup," Reid said. "I love watching the competition, but they're so close every day, it's crazy. They're both right there."
Maybe we will see one of them take the lead in this competition on Saturday.
4) Young receivers have opportunity
Another big storyline all throughout training camp has been the young receiving group.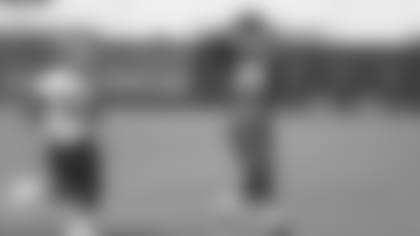 Heading into this game against the Vikings, veteran receivers Dwayne Bowe and Junior Hemingway didn't practice all week, providing an opportunity for young receivers to step in and get an opportunity with the first-team offense.
One of those young receivers who has been getting an opportunity is second-year player Frankie Hammond, who spent last season on the practice squad with the Chiefs.
After a solid performance against the Panthers from a production standpoint, with three catches for 57 yards, Hammond took advantage of that opportunity.
"He's made the best of the opportunities that he's had," Reid said of Hammond. "He's taking great advantage of those and keeps getting better every day. [He is] one of the hardest workers on the team." Albert Wilson, who was a standout at training camp in St. Joe and has been dealing with an ankle, should have an opportunity on Saturday as well.
Finally, veteran Kyle Williams, who is predominantly a slot receiver like Hemingway, should have an opportunity to show what he can do against the Vikings. 
Last week against the Panthers, receiver Junior Hemingway, offensive lineman Ryan McKee and linebacker Joe Mays all left the game early with injuries.
Considering Saturday is the final dress rehearsal for the regular season for the majority of the starters, staying healthy at this point is critical.
The following players missed practice on Thursday with various ailments:
DB Eric Berry, WR Dwayne Bowe, DL Mike Catapano, WR Junior Hemingway, LB Joe Mays, OL Ryan McKee, CB Damond Smith and RB Charcandrick West
Photos from the Chiefs second preseason game against the Carolina Panthers