1. How much will the Ravens try to blitz Alex Smith?
Alex Smith has a passer rating of 110.1 against the blitz this season, which is only behind Tom Brady of the New England Patriots and Russell Wilson of the Seattle Seahawks for the best mark in the league.
He's completed 66 percent of his passes with 8 touchdowns and just 1 interception when defenses have sent more than four players after him this season.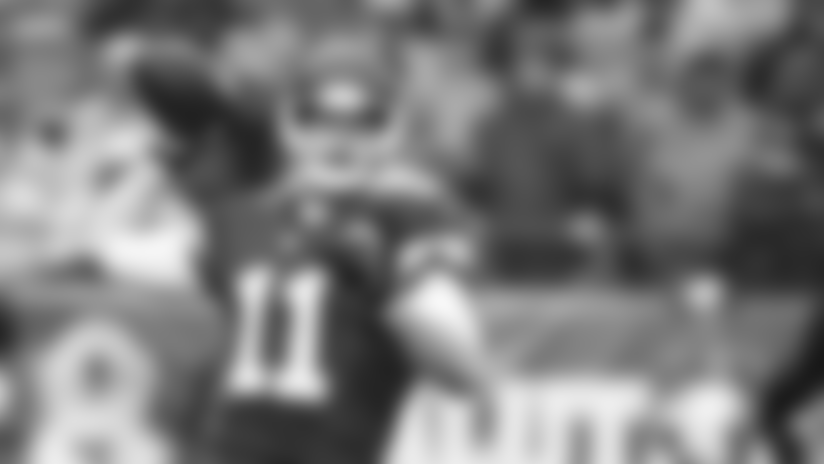 Smith and the Chiefs offense will face a Baltimore Ravens defense on Sunday that has allowed a passer rating of 121.27 (89 of 147 for 1,405 yards, 14 touchdowns, 1 interception) when they've blitzed this season.
When asked what challenge the Ravens present this week, offensive coordinator Doug Pederson said there's a lot to prepare for heading into Sunday's game.
"They throw a lot of personnel at you—four DBs, three corners, safeties, 5, 6, 7," he said. "They play a multitude of fronts and coverages, so it takes a lot of studying and preparation to be able to go into a game like this and be able to protect it."
The Chiefs have found success against the blitz this season because of Smith's ability to decipher what a defense is doing based on the work he's done throughout the week, which is the biggest component of finding success in this area.
"You have to study your tail off because you have to know the protection, know the weakness of the protection and then, on top of that, you have to know what the defense is doing and where they're bringing it," Pederson added. "The only way you can do that is to study.
"[Alex Smith] studies his tail off with that so he can redirect the protection to pick it up."
Smith also spends one-on-one time with rookie center Mitch Morse each week going over tape and talking through how to identify and handle certain looks being given by the defense.
"He's a football genius," Morse said of Smith. "The guy just knows football, and he brings everyone up around him. We're just fortunate enough to be able to play with him and kind of see, at times, the game through his eyes."
2. Can Dee Ford follow up his big-time performance?
One of the biggest takeaways from last Sunday's game against the San Diego Chargers was the breakout performance of second-year player and former first-round pick, Dee Ford.
He finished the game with a team-high 7 tackles, 3 sacks and a key pass defensed on the final play of the game, which preserved the 10-3 victory and gave the Chiefs their AFC-leading seventh consecutive victory.
As he looks to continue that momentum on Sunday, Ford's coaches aren't looking necessarily for him to put up those kinds of numbers every week (although I doubt they'd mind).
"We're not looking for these quantum leaps," defensive coordinator Bob Sutton said of Ford. "We're looking for these small, 1 or 2 percent better [leaps]. He has to realize he's shown himself as a rusher so people will work hard on him, plan hard for him and see what he does best.
"He's got to be able to answer that bell."
3. Several milestones within striking distance on Sunday
With a win on Sunday, Andy Reid would move into sole possession of 17th place on the NFL's all-time wins list for head coaches, and Alex Smith would have his 28th win as a starting quarterback for the Chiefs, which would be the most for any quarterback in his first three years in franchise history.
Smith also needs just 280 yards passing to break his career best of 3,314 set back in 2013.
Jeremy Maclin needs just 65 yards receiving to have 1,000 for the season, which would be his second season of as many yards in his career.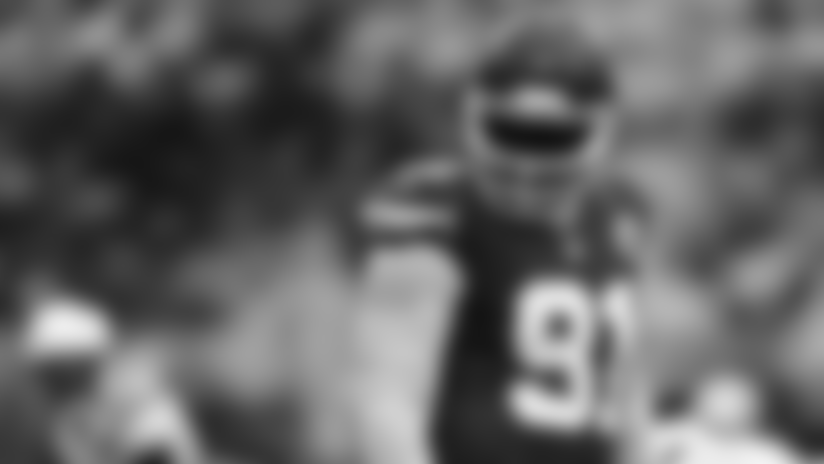 Tamba Hali (86) needs just one more sack to pass Neil Smith (86.5, 1988-96) for second on the franchise's all-time sacks list (Derrick Thomas, 126.5, 1989-99).
Cairo Santos needs just one more field goal of 50-plus yards to tie Nick Lowery (4, 1980) for most in a single season in franchise history.
Eric Berry (5.5) and Ron Parker (5) are closing in on Reggie Tongue's franchise record for most sacks in a career by a defensive back with 6.5.
4. A win guarantees a third straight winning season, among the potential other things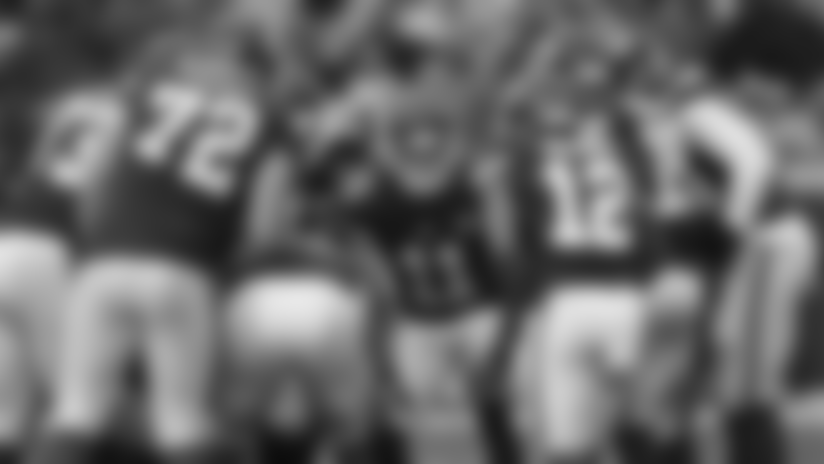 If the Chiefs can win their eighth straight game on Sunday, they will move to 9-5 on the season and guarantee a third straight winning season for Reid in his three years leading the organization.
The Chiefs and their 8-5 record currently hold the first Wild Card spot in the AFC playoff picture with three games left to play.
The whole picture will become clearer after this weekend.
5. Mike DeVito and Allen Bailey might be together for the first time in a while
During the current seven-game winning streak, either defensive lineman Mike DeVito or Allen Bailey hasn't been able to play in each of the games.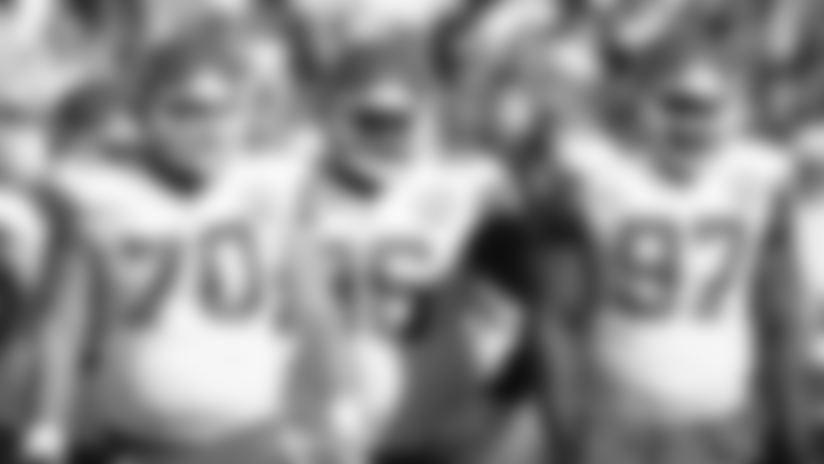 DeVito missed games against Pittsburgh (Week 7) and Detroit (Week 8) with a concussion, and then Bailey followed that up by missing the next four games against the Broncos (Week 10), Chargers (Week 11, Bills (Week 12) and Raiders (Week 13) with a calf issue.
When Bailey finally returned last week against the Chargers (Week 14), DeVito was out again with another concussion.
With both players finally healthy and able to practice this week, the Chiefs defensive line may be able to get back to rotating like they had originally planned.
"We can slide those guys in and out," defensive coordinator Bob Sutton said of DeVito and Bailey. "[DeVito] can play just about any position on the D-Line and it just really gives us a chance to rotate guys more like we were planning on doing for the entire season.
"I think, also, with both of those guys missing time, it helps them because they're still getting their legs back."
Both Bailey and DeVito are key members of a Chiefs defense that has been dominating recently, allowing just 94 points over their past 8 games.
It'll only help to have them both available for the same game since the team was 1-5, which seems like a very long time ago.