The Kansas City Chiefs (7-5) host the San Diego Chargers (3-9) on Sunday afternoon at Arrowhead Stadium.
Here are five storylines to follow as the Chiefs look for their seventh straight win:
1. Can the Chiefs slow down Philip Rivers?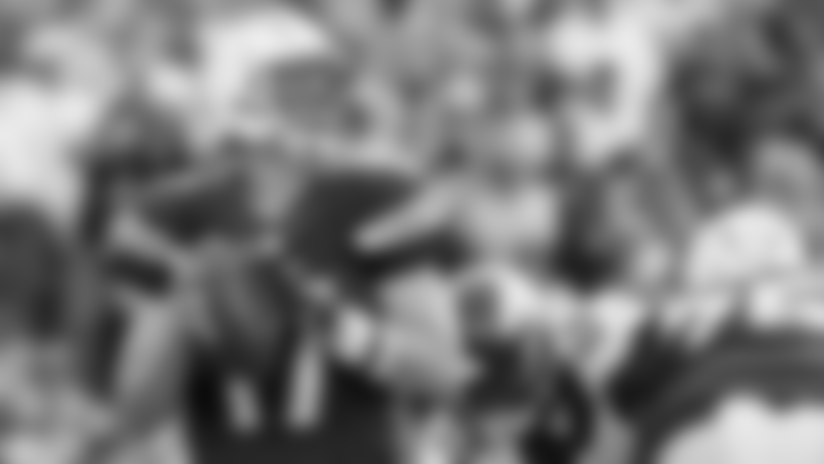 If the Chiefs want to continue this wave of momentum and pull one step closer to the playoffs, they'll have to contend with Philip Rivers, who would like nothing more than to play spoiler to the team that kept him out of the playoffs a year ago.
Rivers, despite the team's struggles and numerous key injuries, has still put together a pretty good season, having completed 68 percent of his passes for an average of 298 yards per game with 24 touchdowns and 9 interceptions.
"I think he's done a great job, considering all the injuries they've had around him," Chiefs defensive coordinator Bob Sutton said of Rivers. "Their offense, for the most part, has been pretty good. When you deal with him, you better be ready to play the entire game.
"It's just the way he is— he's ultracompetitive, he doesn't blink, he's tough-minded, he'll sit in that pocket, he doesn't care. You have to come to work when you play a guy like him."
As a team, the Chargers are putting up an average of 380 yards per game, which ranks No. 6 in the NFL.
In their last meeting, the Chiefs defense did a fantastic job of slowing Rivers down, holding him to just 178 yards passing, which was his lowest total to date. It was also only one of two games this season that Rivers failed to throw a touchdown, finishing 19 of 30 for 178 yards and an interception.
In his career, Rivers is 5-4 at Arrowhead Stadium and has thrown 15 touchdowns and 8 interceptions in those nine games. Last year, Rivers completed 20 of 34 for 291 yards and 2 interceptions in the Week 17 contest that the Chiefs won 19-7.
2. Can the Chiefs once again find success on the ground?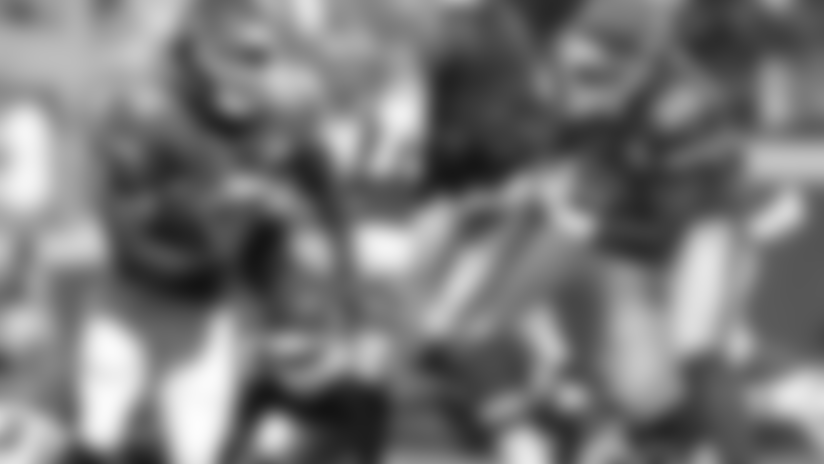 The first meeting between these two teams was Spencer Ware's breakout party, during which he carried the ball 11 times for 96 yards and 2 touchdowns. Ware was stepping in for the injured Charcandrick West, who left the game early with a hamstring injury.
Through 12 games this season, the Chargers are allowing an average of 125 yards rushing per game, which ranks 26th in the NFL.
Their best run defender, defensive lineman Corey Liuget, has been dealing with a foot issue over the past few weeks and despite not practicing last week, still played in their 17-3 loss to the Broncos.
He didn't practice for the Chargers on Wednesday or Thursday.
For the Chiefs, West and Ware will continue to split duties at running back, and coach Andy Reid didn't give any indication on who will get more snaps or carries heading into Sunday's game.
"Every game is going to have a little different flavor," he said. "That's how it rolls. We know both guys can play and we have full trust in both of them. That's probably the biggest advantage, right there.
"We really like both guys and we're very fortunate to have both of them here."
The Chargers have allowed opposing running backs to gain at least 100 yards in 9 of their 12 games, including 10 touchdowns on the ground.
3. Will Danny Woodhead be a focal point of the Chargers offense?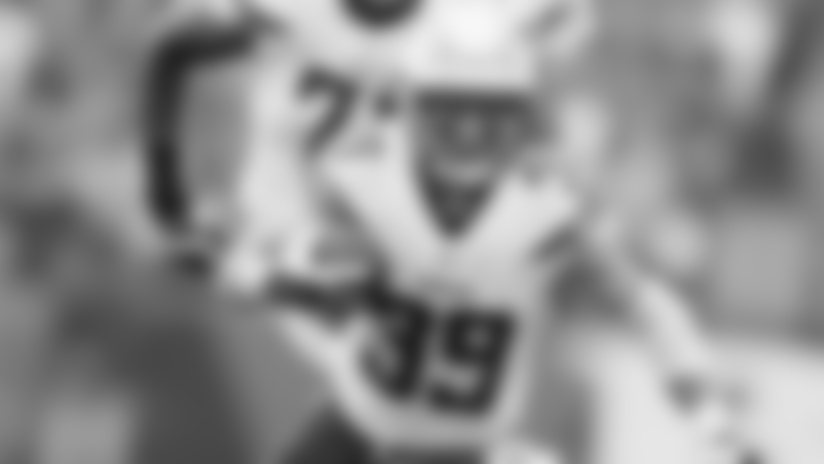 Besides Keenan Allen, who was placed on season-ending Injured Reserve and hasn't played since November 1, Danny Woodhead is San Diego's leading receiver with 55 receptions for 593 yards and 3 touchdowns.
In their first meeting three weeks ago, the Chiefs defense did a phenomenal job against Woodhead in holding him to just 1 catch for 9 yards.
"I think a little bit of how the game played out," Sutton said of Woodhead's limited production in the first game. "Obviously when you have a guy like Danny [Woodhead] and [tight end Antonio] Gates, those are prime guys and if they want to get them the football, they're going to find a way to get them the ball. Our job is to minimize it and keep those catches to a minimum."
Gates led the Chargers with 6 catches for 50 yards last week against the Broncos.
"Both of those guys are difficult matches," Sutton said. "They create mismatches at times, so you have to deal with them and that really means your whole team has to. You have to know where they're at, how to learn your coverage to them and help on them and just realize in real clutch times they're probably going to be looking to one of those two players."
4. Will the turnovers keep coming for the Chiefs defense?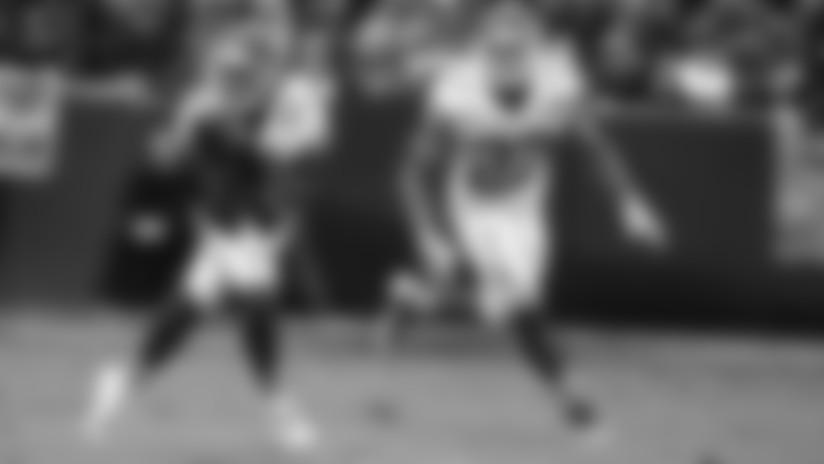 During the six-game winning streak, the Chiefs defense has forced 17 turnovers, which has turned into 60 of the 194 points they've scored during that time.
In the first meeting, the Chiefs forced two turnovers against the Chargers, a pick-six interception return for a touchdown by Justin Houston and then a muffed punt early in the fourth quarter that was recovered by cornerback Jamell Fleming.
The Chargers have given the ball away 19 times this season, which ties them for 14th in the NFL. Rivers has thrown 9 interceptions and they've fumbled it 10 times—4 of which have come from rookie first-round pick Melvin Gordon, who fumbled twice last Sunday against the Broncos (1 was recovered by Broncos).
5. Are the Chiefs going to find themselves complacent?
It's easy to feel good about what you've done when you've won six straight games, but it's been a challenge of the coaching staff to keep the players from getting comfortable.
"We can't get complacent," Chiefs offensive coordinator Doug Pederson said. "This is a team coming in here that's struggling. They're finding a way to win a game and it's a totally different football team. So we, as a team, can't get complacent.
"It's still a one-game mentality. By no means have we accomplished anything yet with a month left to go, and that's probably the biggest thing."
While the Chiefs put themselves in a great spot with four games to play, the bottom line is, as Reid would say, "you can't count your fish before they're in the boat."
---
Photos from the Chiefs Week 11 matchup against the Chargers