Kansas City Chiefs' Head Coach Andy Reid met with the media on Monday morning following Sunday night's narrow loss to the New England Patriots in the AFC Championship Game.
Here are five things that stood out.
1. Reid began the presser by thanking Chiefs Kingdom for their support this season.
"I appreciate the fans and all of the support that they gave us this year," Reid said. "They were phenomenal. Our goal is to bring a Super Bowl here, and it didn't happen, but we'll go back to work and strive to do that for this city. I appreciate the effort that the players and coaches gave this year to the organization. We'll go back and evaluate everything once things settle down here."
2. Reid was later asked for his thoughts on quarterback Patrick Mahomes' first season as Kansas City's starter under center and how he's grown in his two years as a professional.
"We thought Patrick was obviously worth going up and getting [in the 2017 Draft], so we did that. I liked what I saw in the Denver game [in Week 17 of the 2017 season] and I liked what I saw during training camp. During the Denver game, I wasn't sure that [trading former quarterback Alex Smith] was the direction we were going, but I thought Patrick did a nice job in that game with room to grow," Reid explained. "I saw him continue to grow during training camp, and every week since then, I thought he continued to better his game. That's a great foundation for him. His work ethic, his love for the game, his leadership – all of those things – continued to grow. That will drive him, and it gives us a great opportunity to be a productive football team."
Mahomes shattered numerous franchise and NFL records during his first season as a starter, setting team marks for the most passing yards (5,097), touchdowns (50), 300-yard games (10) and games with a 100.0+ quarterback rating (13) during a single season.
He also became just the second quarterback in NFL history to throw for 5,000+ yards and 50+ touchdowns during one campaign, joining Peyton Manning (2013).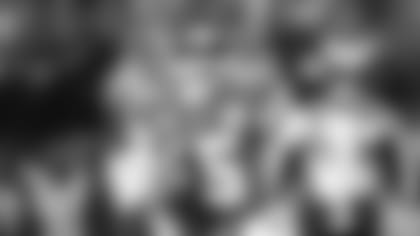 It all helped the Chiefs march to their first AFC Championship Game in two decades, providing Mahomes with valuable experience early in his career. Reid discussed the benefit for a young player like the 23-year-old Mahomes of playing in a game of that magnitude.
"I think it's a great learning experience. I thought every game was a learning experience for him – something where he could get something out of the game and get better as a player," Reid said. "He still has room to grow - he knows that - and he'll continue to work hard this offseason to do that, but what a great start he had. He built a nice foundation. He got to see the magnitude of a game like this and how it's a little bit faster than the game before. That's the way it continues up through the Super Bowl."
3. Following the game, Patriots' quarterback Tom Brady – considered one of the greatest to ever take the field – asked to speak to Mahomes privately. Reid was asked about that gesture on Monday afternoon.
"I thought that was phenomenal," Reid said. "That shows a tremendous amount of respect. I don't think Tom does that with everybody. For him to come in and talk to Patrick was special. That was a very nice gesture by him.
Mahomes and Brady are two of only three quarterbacks in NFL history to throw 50 touchdown passes in a season, as the 41-year-old Brady did so in 2007.
Mahomes earned himself plenty of accolades in 2018, and it appears that includes the respect of a future Hall of Famer. 
4. Outside of Mahomes, Reid discussed the growth of the Chiefs' young players this season – particularly on the defensive side of the ball.
"I'll go back and look at all that, but during the season, I thought our young guys did some nice things," Reid said. "I thought the addition in our secondary of a couple [players] kind of tightened things up and we played better. I thought as [rookie defensive tackle Derrick] Nnadi continued to grow, he had a tremendous season. There were some good additions there and we'll continue to grow there with the young guys. They'll continue to get better, and that's a positive. We led the National Football League in sacks and hurries on the quarterback – all of those things. We tightened it back on the backend a little bit and we got better there."
One of those young standout players in the secondary was rookie cornerback Charvarius Ward, who stepped up in a big way when given an opportunity over the Chiefs' final handful of games. 
"This is a good group of young guys," Reid later said. "It's important in today's football that the nucleus of this group gives you an opportunity to win football games and strives to win a championship."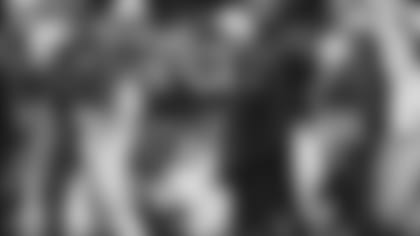 5. Finally, Reid was asked what he'll remember about this particular team in the coming weeks and months when he reflects on the 2018 campaign.
"I think the heart of the players," Reid said. "I go back to those games that we lost by a few points – and you might need both hands [to count the deficit], but it wasn't by much. I'm proud of the guys for their effort and tenacity. You saw it yesterday – they never got down, they continued to fight and they put ourselves in a position to win the game."
It stings now, but there's little doubt that the 2018 season was one of the most exciting in franchise history. From Mahomes' left-handed pass against Denver in Week 4 to his game-altering heave to wide receiver Tyreek Hill in a Week 14 victory over Baltimore, the memorable moments minted by this team were countless.
It didn't end the way anyone wanted, but it certainly provided a look into a very bright future.