Less than 10 miles separate Hogan Prep Academy and Arrowhead Stadium, but the path it took for former Pittsburg State cornerback De'Vante Bausby to land with his favorite childhood team took a little longer.
Bausby, a three-time All-State performer at Hogan Prep (2008-10), signed as a college free agent with the Chiefs following his four-year career with the Division II Pittsburg State Gorillas of the MIAA conference.
Chiefs coach Andy Reid said they learned about Bausby at their local pro day.
"He's a huge Chiefs fan and we noticed that during our workout here for the locals," he said. "That's when we saw him. Then he comes in and cranks out like a 4.35 and does the drills well. So we said, 'come out, we'll give you a shot here and see what you can do.'
"He's an energetic kid if you ever have a chance to talk to him. He's got a nice personality and he's a pretty sharp kid."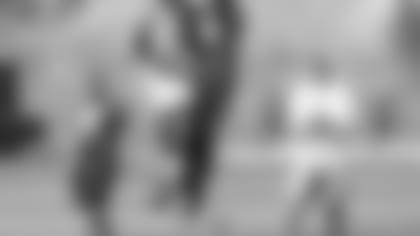 At 6-foot-2 and 180 pounds, Bausby was named an All-MIAA selection last season, finishing with four interceptions.
During his Pro Day, Bausby finished with a 4.74 40-yard dash against the wind, but then came back with a 4.42 with the wind.
According to NFL.com, Bausby was listed as a late-round defensive prospect to watch.
"Bausby was considered one of the top four prep defensive backs in the state of Missouri as a high school senior during the 2010 season by rivals.com. Bausby, a three-year starter for the Gorillas, reportedly ran what was calleda "wind-aided" 4.22-second 40-yard dash* *at his recent pro day. Regardless of the wind, that kind of speed and that kind of height intrigues teams."
On Saturday, Bausby spoke about joining the Chiefs.
"Everybody is telling me 'Welcome to Chiefs Kingdom,'" Bausby said on Saturday morning. "But little do they know that I have been a member since I was born.
"It's an awesome feeling to be playing so close to friends and family. There's an excellent opportunity to play for the team I grew up loving."
Bausby is one of 13 college free agents to sign with the Chiefs this offseason. He's also one of the 69 players participating in the Chiefs' rookie minicamp this weekend.
Former Chiefs receiver and return-man extraordinaire, Dante Hall, was the player Bausby said he grew up liking the most.
"I probably went to one game a year growing up but I always tuned in and was always watching," he said.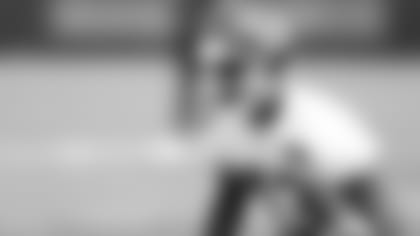 Coming from Pittsburg State of Division II's powerhouse MIAA conference has a new meaning after some recent alums have found some success in the NFL.
Just last year, receiver John Brown, another Pittsburg State alum, broke out as a rookie for the Arizona Cardinals by catching 48 passes for 696 yards and five touchdowns as the team's third-round pick.
"It's pretty cool that different D-II guys are opening up doors," Bausby said.
Bausby graduated with a business marketing degree last Friday, but is only thinking about his future in football right now.
He said his love for football largely started because of his uncle.
"I always used to go over to his house as a kid," he explained. "It was always football. He loved the game and I always used to watch him play in the backyard with all of the older guys.
"He instilled it in me and I just fell in love with it after he showed me the ropes."
This weekend, Bausby and the other 68 Chiefs players in attendance are now learning the ropes of what it's like to play in the NFL.
While many of these players are just getting introduced to Chiefs Kingdom, it's nice to have one of our own on the inside as well.
"Everything is just good vibes right now," he said. "I'm just trying to take advantage of my opportunity."