ESPN released its annual "NFL Rank" list on Monday, ranking the top 100 players in the NFL for the 2017 season, and four members of the Kansas City Chiefs ranked inside the top 50.
Safety Eric Berry (No. 17), tight end Travis Kelce (No. 21), cornerback Marcus Peters (No. 28) and linebacker Justin Houston (No. 48) all made the cut for Kansas City. The Chiefs were one of just four teams to have four-plus players listed in the top 50, joining Seattle (6), Atlanta (4) and Dallas (4).
Berry was the top safety and the second overall defensive back in the rankings, while Kelce was the second-highest ranked tight end. Peters was the third cornerback listed.
Here's what the rankings had to say about each player:
To show the value of Berry's big plays, more than half of his interception return yardage last season came in the fourth quarter, when the Chiefs really needed it. That doesn't even count his fourth-period interception on Atlanta's two-point try, which Berry returned for a game-winning score. But Berry's value to the Chiefs goes well beyond big plays or even his steady every-down presence: He's the team's unquestioned locker room leader.
Kelce may be listed as a tight end, but it's time to stop thinking of him as one. He caught only 19 of his 87 passes last season from a traditional TE alignment, compared with 66 when split out as a wide receiver. Kelce is 260 pounds but runs like a wideout, making him a difficult matchup for opposing defenses.
The Chiefs had six interceptions in 2014, the year before they drafted Peters. They've compiled 40 in the two seasons since, which ranks second in the NFL. Peters isn't responsible for the entire uptick, of course, but he's had 14 picks in his two NFL seasons and has been a catalyst in Kansas City's defensive turnaround. Peters anticipates routes well and breaks on the ball like few cornerbacks. After he was targeted often as a rookie, opponents threw his way far fewer times last season.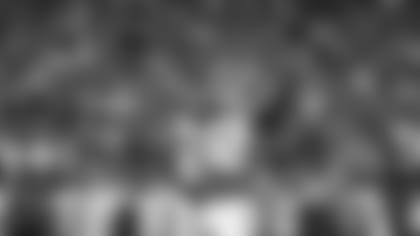 *The last time Houston played a full season, he led the NFL with 22 sacks and finished a half-sack from the NFL single-season record. That was in 2014. An ACL injury shortened his 2015 and 2016 seasons. "Hopefully I return better than what I was in 2014," Houston said. "My expectations are higher. I want to be more dominant than I've ever been. That's my goal. That's my plan and I'm going to work until I get there." *