The National Football League announced on Tuesday that four members of the Kansas City Chiefs have been selected to participate in the 2015 NFL Pro Bowl, presented by McDonald's. The below players have earned a spot on the NFL's Pro Bowl Roster:
| | |
| --- | --- |
| Jamaal Charles (Running Back)4th Nomination | Tamba Hali (Linebacker)4th Nomination |
| Justin Houston (Linebacker)3rd Nomination | Dontari Poe (Defensive Tackle)2nd Nomination |
The Pro Bowl will be played at University of Phoenix Stadium in Glendale, Arizona, on Sunday, Jan. 25, 2015. This year's all-star game features the new format adopted in 2014. The familiar AFC vs. NFC match-up that existed from 1971-2013 will no longer be in place. Instead, players were selected without regard to conference in voting by fans, coaches and players. Players will be assigned to teams during the 2015 Pro Bowl Draft on NFL Network on Wednesday, January 21 at 7 p.m. CT.
Additional Information on Players Selected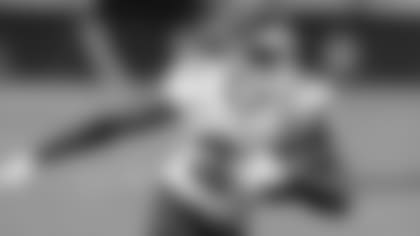 Charles (5-11, 199)has started 14 games this season, recording 979 rushing yards on 193 carries (5.1 avg.) including nine touchdown runs. He has 38 receptions for 283 yards and five touchdown catches. With just 21 yards next week Charles will crack the 1,000-yard rushing barrier for the fifth time in his seven-year career. Most recently he eclipsed 9,000 yards from scrimmage, becoming only the second player in club history to accomplish that feat. He is currently the only back in franchise history to have four 1,000-yard rushing seasons.
A four-time Pro Bowl honoree (2010, 2012, 2013, 2014), Charles' career numbers include 1,236 carries for 6,802 yards with 38 rushing touchdowns. He owns 260 receptions for 2,258 yards with 19 touchdown grabs. His 5.51 yards per carry average is the highest average in NFL history of any back with more than 1,000 carries, topping Pro Football Hall of Fame RB Jim Brown who averaged 5.22 yards per carry. The Port Arthur, Texas, native originally joined the Chiefs as a third-round pick (73rd overall) in the 2008 NFL Draft.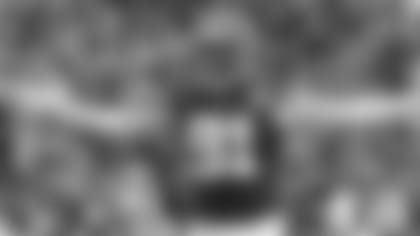 Hali (6-3, 275)has started all 15 games in 2014, logging 6.0 sacks (-40.0 yards) which ranks second on the team. He has added 57 tackles (45 solo), including seven for loss, 11 QB pressures, three forced fumbles, and a fumble recovery. He currently is a 2014 nominee for the Walter Payton Man of the Year Award presented by Nationwide.
A four-time Pro Bowl nominee (2011-14), the Gbarnga, Liberia, native grew up in Teaneck, N.J. He has started all 140 games he has played in during his nine-year NFL career with Kansas City, marking the most starts by any active player on the current roster. He has amassed 79.5 career sacks (-513.5 yards), ranking third in team history for most career sacks. Hali also ranks second in team history with 31 forced fumbles. In his time in the NFL, he has accumulated 533 tackles (412 solo), 127 QB pressures, seven fumble recoveries with one for a touchdown, 15 passes defensed and two interceptions, including one for a touchdown. The Penn State product originally joined the Chiefs as the team's first-round draft pick (20th overall) in the 2006 NFL Draft.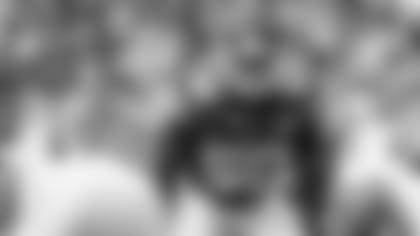 Houston (6-3, 258) has started all 15 contests at left outside linebacker, posting 63 tackles (54 solo), including 20 for loss, an NFL best 18.0 sacks (-78.0 yards), 22 QB pressures, four passes defensed and three forced fumbles. This season, Houston recorded his fifth 3.0-plus sack performance of his career in Week 8 against the St. Louis Rams (10/26/14). Houston has recorded at least 2.0 sacks five times this season, which is tied (J.J. Watt, Elvis Dumervil) for the most among all pass-rushers in the NFL. His 18.0 sacks this season ranks second in team history behind the late Pro Football Hall of Fame linebacker Derrick Thomas who posted 20.0 sacks in 1990.
A Statesboro, Ga., native, Houston has played in 58 games (52 starts) since being drafted in the third round (70th overall) of the 2011 NFL Draft by the Chiefs. He has 243 tackles (211 solo), 44.5 sacks (-249.5 yards), an interception for 32 yards, 17 passes defensed, four fumble recoveries, six forced fumbles and 64 QB pressures. He played collegiately at Georgia.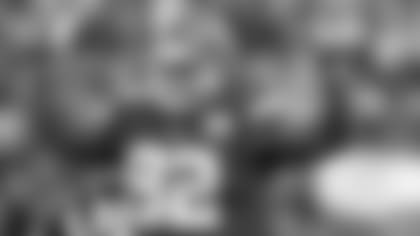 Dontari Poe (6-3, 346) has started all 15 games at defensive tackle in 2014, posting 43 tackles (36 solo), including three for loss, 5.0 sacks (-22.5 yards), seven QB pressures and one pass defended in his third season with the Chiefs. His 5.0 sacks are a single-season career-high while his seven QB pressures tie for a career-high. Poe earned his first trip to the Pro Bowl last season after registering a career-high 4.5 sacks and was named second-team All-Pro by the Associated Press in 2013. 
After the 2012 season, he received the Mack Lee Hill Award as the team's top rookie or first-year player after recording 38 tackles (28 solo), including three for loss, three QB pressures and four passes defensed. Poe has started all 46 games he's appeared in during his first three seasons with the Chiefs. He has 132 tackles (107 solo), including 11 for a loss, 9.5 sacks (-53.0 yards), nine passes defensed and 17 QB pressures. He has appeared in one postseason contest, recording one assisted tackle. A Memphis, Tenn., native, Poe was selected 11th overall in the 2012 NFL Draft by Kansas City after starring collegiately at Memphis.