The crazy time of year that is free agency begins on March 11 and until then, we'll take a look at one unrestricted free agent per day, who could be making an impact with a different team next season. None of the reports are indicative of the Chiefs plans for 2014.
DAY 1 of 10: FS Jairus Byrd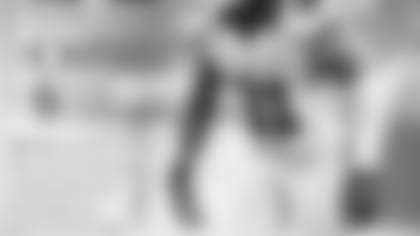 Byrd just completed his fifth NFL season, which included 9 games, 48 tackles, 6 PBUs, 4 INTs,  one sack and one forced fumble.
Jairus Byrd is definitely in the top-tier of NFL safeties, according to NFL.com's Around the League writer Chris Wesseling, who said, "Byrd is a true playmaker, specializing in forced fumbles and interceptions.
Bills writer Chris Brown is optimistic that Buffalo will do what it can to keep Byrd in town.