For six decades, the Kansas City Chiefs have been so much more than just a football team.
They've brought hundreds of thousands to their feet over the years within the confines of Arrowhead Stadium, but even more importantly, the franchise annually makes just as much of an impact away from the field as it does on it.
"Volunteerism and charitable giving remain integral parts of the organization's DNA, dating back to when the team first arrived in Kansas City in 1963," Chiefs Chairman & CEO Clark Hunt wrote on the Community Report's opening page. "Whether it was developing our new game-day tradition of recognizing area youth football teams or the Chiefs Women's Organization expanding its number of outreach events, each is a chance for us to celebrate our community and the people who make it special."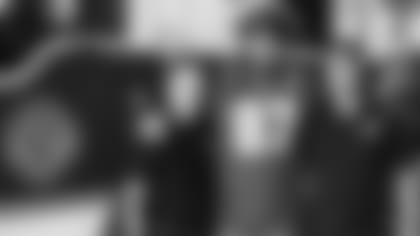 The seventh-annual report begins with the raw numbers - and they're impressive. For example, the Chiefs raised $80,000 and collected 264,896 meals during the Chiefs Kingdom Food Drive this past fall. Ninety-six percent of the current roster, meanwhile, participated in one or more of the 267 outreach appearances over the last year. Additionally, 25,000 kids are projected to participate in the Chiefs' new youth FLAG football program that launched in the spring.
It's adds up to a real, measurable impact right here in this community that spans across all walks of life, including those in need, local kids, first responders, cancer research, our military and so much more.
And to see that variety of outreach in action, just take a look at the front and back cover of the report.
"Today is about remembering the first responders out there in New York, but it's also about first responders everywhere and for us to show them our appreciation for the sacrifices that they make every day," Kelce said during the visit. "They risk their lives to be here and to make our communities feel safe, so it's a special feeling to be out here."
It was an afternoon that everyone in attendance won't soon forget.
"It meant a ton to be part of that, and not just for me, but for the family," Mahomes said. "That mom does so much and those kids are great kids. She earned everything that she got today and a thousand times more."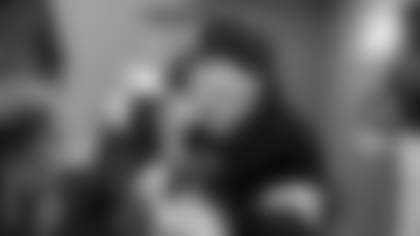 This community is what makes Chiefs Kingdom so special, and once again, the Chiefs were committed to giving right back to it throughout the past year.