It's that time of year again…we are back at Arrowhead Stadium! Be sure to arrive early on Thursday and take note of the new parking procedures, which can be found at goarrowhead.com/parking.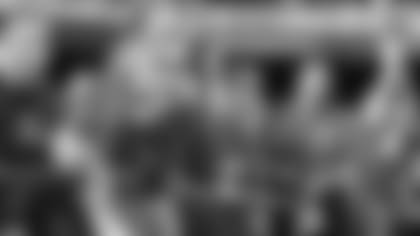 Below is a list of everything you need to know for game day at Arrowhead Stadium on Thursday.
Parking & Stadium Gate Times
2:30p.m. – Parking lot gates open
4:30p.m. – Scout Investments Club Level gates open
5:30p.m. – Stadium gates open
6:00p.m. – First pregame signal will sound indicating one hour until kickoff
It's fun for kids and adults at the Ford Fan Experience! Stop by this interactive area located inside Gate G. The Ford Fan Experience will open at 3:00 p.m. and will remain open until the end of the third quarter.
This is a great family friendly location with inflatable games, a photo booth, and face painting. Susie and Warpaint, Chiefs Cheerleaders and KC Wolf will stop by prior to kickoff.
Be on the lookout for these festivities once you're in your seats.
The National Anthem will be performed by Gracie Schram with 12 "Littles" from Big Brothers Big Sisters (BBBS). During this time, the Arrowhead flag will be held by Season Ticket Members, BBBS and Chiefs Red Coaters.
The First Pass will be from Eli Kushnir representing BBBS and the coin toss will be from Matt Ralston, who is also representing BBBS.
Elizabeth Snow will be honored with the Len Dawson Scholarship award and Jennifer Schuler from BBBS will begin the drum ceremony.
At halftime, there will be a youth football scrimmage featuring the Blue Valley Northwestern Huskies, Shawnee Mission South Raiders, Police Athletic Predators and the KC United Trojans.
An hour before kickoff and again at 15 minutes prior to kickoff fireworks will light the sky and the Tomahawk Chop will be heard throughout the parking lots and the stadium. When you hear these signals, wrap up your tailgate and head inside the stadium as to be sure you will make it to your seats before kickoff!
The NFL Bag Policy will remain in effect for the 2014 season. Bags that are permitted in Arrowhead Stadium are clear plastic, vinyl or PVC and do not exceed 12" x 6" x 12." Official Chiefs branded tote bags are available through club merchandise outlets or at shop.kcchiefs.com, or a one-gallon clear zip-seal bag (Ziploc bag or similar).
Small clutch bags that do not exceed 4.5" x 6.5", with or without a handle or strap, may be carried into the stadium along with one of the clear bag options.
WiFi and Chiefs Mobile App
Chiefs fans will have access to Wi-Fi inside the stadium under the name "Arrowhead Wi-Fi"
A fully integrated mobile experience is also available through the Chiefs Mobile App. This app can be downloaded through Apple's App Store or Google Play Market for Android devices. More info here.
Sprint is providing mobile device charging stations around Arrowhead for fans to stop by and charge their mobile devices. Check with the nearest Fans First Booth presented by Sprint to find the closest charging station to your seats.