Below is a list of everything you need to know for game day at Arrowhead Stadium on Sunday. Kraft Foods is this game's presenting partner.
Be sure to arrive early, cheer loud and wear your red!
Parking & Stadium Gate Times
10:00a.m. – Parking lot gates open
12:30p.m. – Scout Investments Club Level gates open
1:30p.m. – Stadium gates open 
For nearly five decades, the Chiefs organization has hosted its annual Toys for Tots collection along with members of the Marine Corps. The Chiefs will continue this tradition on Sunday and will again help meet a significant need for local children. The Marines are asking Chiefs fans to donate new and unwrapped toys for boys and girls up to age 13. There is a particular need for toys that can be utilized by older children.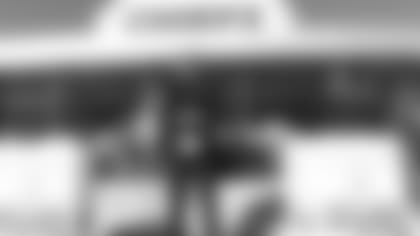 Kick a field goal through uprights made entirely out of recycled Bud Light cans, surrounded by Bud Light branded turf and interactive recycling displays.
A Bud Light Collection Trailer will be roaming Lots F and G during the pre-game to hand out trash bags and collect recyclable materials.
Located just inside of the Hy-Vee Gate the band, The Shanks will perform.
Chiefs Tailgate Party presented by Bud Light
This party is located inside the Champions Room of the Pavilion, just south of Arrowhead Stadium.
Enjoy all-you-can-eat catering, ice-cold beverages, and a climate-controlled space to catch the pregame show. 
Chiefs Ambassadors, Chiefs Cheerleaders and KC Wolf will be in attendance to meet and greet with fans.
Stop by this interactive area between the Sprint Gate and the Hy-Vee Gate.
This is a great family friendly location* *with inflatable games, a DJ, a photo booth, Ford vehicles on display and face painting. Susie and Warpaint, Chiefs Cheerleaders and KC Wolf will stop by prior to kickoff.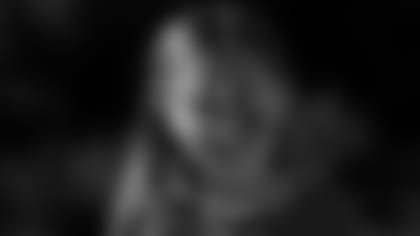 Hy-Vee will have pre-packaged samples of  within the Hy-Vee Hot Zone on the Plaza level.
McDonald's will have a fry truck set up and will be distributing french fry samples in parking lot M.
Located near the Ford Fan Experience arch at the Sprint Gate.
810 will be giving away koozies and beads before the game.
Bud Light Good Sport Kiosk
Visit the Good Sport Kiosk in the Ford Fan Experience and sign up for the designated driver program during pre-game.
A Chiefs inflatable football will be setup for fans to sign. You can also take a photo in front of the inflatable and have it printed on site.
Be on the lookout for these festivities once you're in your seats.
The National Anthem will be performed by Willis White, and during this time, an American flag will be held by 100 Chiefs Season Ticket Holders.
The first pass will be from Kansas Teacher of the Year, Jeff Baxter, as well as, Missouri Teacher of the Year, Jamie Manker to Chiefs Ambassador Dave Lindstrom.
The honorary Coca-Cola Coin Toss Captain of the game is James Blair.
Finally, Curley Culp will lead the sea of red in the war chant in as the honorary drum leader.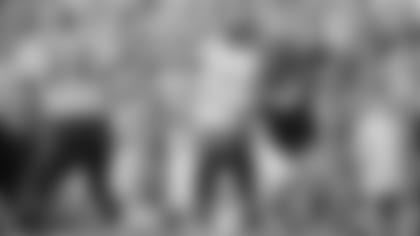 Below is the list of in-game activities and times.
2:25p.m. – All players take the field; Watch for fireworks and participate in the War Chant during the first pregame signal
 3:00p.m. – Watch for the second pregame signal, fireworks and War Chant, signifying there is 25 minutes to kickoff
3:09p.m. – Susie and Warpaint enter the field
3:11p.m. – Chiefs Cheerleaders perform
3:16p.m. – Chiefs Player Intro video and Chiefs enter the field
3:18p.m. – National Anthem performed
3:23p.m. – Coin Toss with Coca-Cola Coin Toss Captain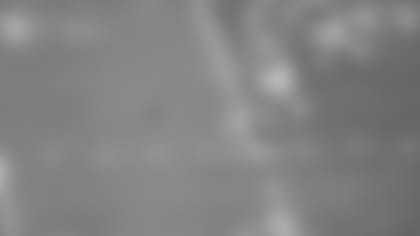 If the Chiefs record one or more sacks during the game, Big Macs will be buy one, get one free at all Kansas City and St. Joseph area McDonald's locations on Monday.
Chiefs Cheerleaders will be selling the 2014 Chiefs Cheerleader Calendar and signing autographs throughout the stadium during the game.
First quarter in section 307 and later 317; Second quarter in section 108; Third quarter in section 117 and 126; Fourth quarter at the Chiefs Pro Shop in the Chiefs Hall of Honor presented by Time Warner Cable in section 119 and the Chiefs Team Store in section 101.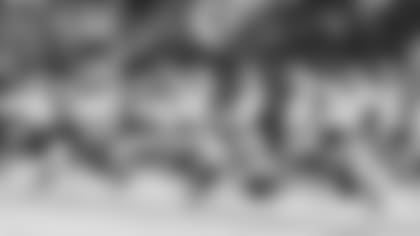 Bud Light Good Sport Winner
Fans who are also designated drivers can register for a chance to be this game's Bud Light Good Sport Winner. You can enter prior to kickoff, in the Ford Fan Experience or inside Arrowhead Stadium in the Chiefs Hall of Honor presented by Time Warner Cable.
Winners are selected at random and will receive a Bud Light/Chiefs jacket. The winners will be announced on ArrowVision during the third quarter.
This game day fundraiser provides fans the opportunity to purchase raffle tickets before and during all Chiefs home games. One lucky fan will go home with half of the net proceeds and the other half of the net proceeds will be donated to United Way of Greater Kansas City this week.
For more information on the 50/50 Raffle click here.
To get you ready for the game, check out the three focus points for this week's matchup against the Denver Broncos.
An hour before kickoff and again at 25 minutes prior to kickoff fireworks will light the sky and the Tomahawk Chop will be heard throughout the parking lots and the stadium. When you hear these signals, join in on the war chant, wrap up your tailgate and head inside the stadium as to be sure you will make it to your seats before kickoff!
Bags that are clear plastic, vinyl or PVC and do not exceed 12" x 6" x 12." (Official Chiefs branded tote bags are available through club merchandise outlets or at shop.kcchiefs.com, or a one-gallon clear zip-seal bag (Ziploc bag or similar).
Small clutch bags that do not exceed 4.5" x 6.5", with or without a handle or strap, may be carried into the stadium along with one of the clear bag options.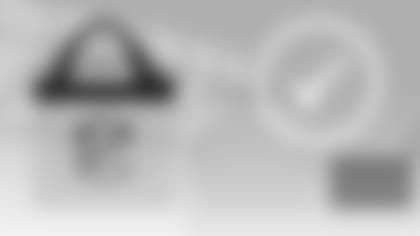 WiFi and Chiefs Mobile App
Chiefs fans will have access to Wi-Fi inside the stadium under the name "Arrowhead Wi-Fi"
A fully integrated mobile experience is also available through the Chiefs Mobile App. This app can be downloaded through Apple's App Store or Google Play Market for Android devices. More info

here

.
Sprint is providing mobile device charging stations around Arrowhead for fans to stop by and charge their mobile devices. Check with the nearest Fans First Booth presented by Sprint to find the closest charging station to your seats.
If you have any questions or concerns, contact Chiefs Customer Relations at 816-920-4237.