It's time to get loud and proud for Monday Night Football.
Forecast
High: 84°
Low: 65°
Series History
The Kansas City Chiefs and New England Patriots will play for the 33rd time in history, with the Chiefs holding a 16-13-3 overall edge. The Chiefs are 4-1 all-time against New England at Arrowhead Stadium.
It will be the fourth meeting ever between these teams on Monday Night Football. The last contest between the Chiefs and Patriots also came on MNF during the 2011 season. The Patriots (3-0) are undefeated against the Chiefs on Monday night. This will be the second time Kansas City and New England will play at Arrowhead on MNF (2004).
PregameParking & Stadium Gate Times
3:00p.m. – Parking lot gates open
5:00p.m. – Scout Investments Club Level gates open
6:00p.m. – Stadium gates open
6:00p.m. – Guinness World Record Pep Rally at the Ford Fan Experience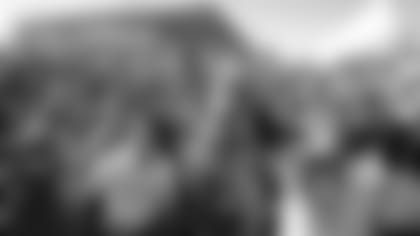 6:30p.m. – First pregame signal will sound indicating one hour until kickoff and a new tradition will being with a pregame parade. This parade featuring Chiefs Cheerleaders, Warpaint, Rumble and the Red Coaters will begin at the Hy-Vee Gate and will travel on Lancer Lane to Gate F, through the Hall of Honor presented by Time Warner Cable and will then end at Gate D.
Tailgating and Fan FunFord Fan Experience
It's fun for kids and adults at the Ford Fan Experience! Stop by this interactive area located inside Gate G. The Ford Fan Experience will open at 3:00p.m. and will remain open until the end of the third quarter.
This is a great family friendly location with inflatable games, a photo booth, and face painting. Susie and Warpaint, Chiefs Cheerleaders and KC Wolf will stop by prior to kickoff.
In-GamePregame Festivities
The National Anthem will be performed by the Chiefs Kingdom and led by the United States Marine Corp Band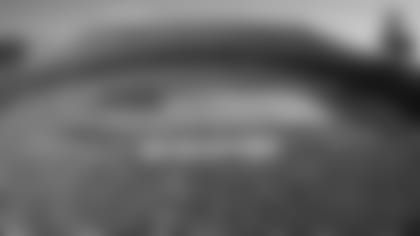 The First Pass will be from a Chiefs STM and Chiefs Ambassador Art Still
"The Golden Knights" will parachute into Arrowhead Stadium to deliver the game ball
Christian Okoye, also known as the Nigerian Nightmare, will lead the drum ceremony
Chiefs Cheerleaders will be selling the 2015 Chiefs Cheerleader Calendar and signing autographs throughout the stadium during the game.
Second quarter in section 114 and then 133; Third quarter in section 126 and then 108; Fourth quarter at the Chiefs Pro Shop in the Chiefs Hall of Honor presented by Time Warner Cable in section 119, the Chiefs Team Store in section 101 and also section 105.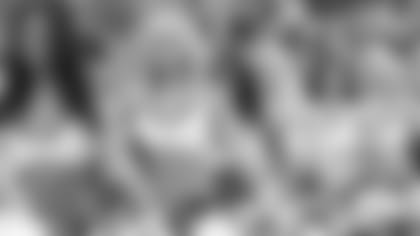 Halftime
At halftime, watch the United States Marine Corps Silent Drill Platoon perform a unique precision drill exhibition.
Key Reminders
Pregame Signals
An hour before kickoff fireworks will light the sky and the Chop will be heard throughout the parking lots and the stadium. When you hear these signals, wrap up your tailgate and head inside the stadium as to be sure you will make it to your seats before kickoff!
The NFL Bag Policy will remain in effect for the 2014 season. Bags that are permitted in Arrowhead Stadium are clear plastic, vinyl or PVC and do not exceed 12" x 6" x 12." Official Chiefs branded tote bags are available through club merchandise outlets or at shop.kcchiefs.com, or a one-gallon clear zip-seal bag (Ziploc bag or similar).
Small clutch bags that do not exceed 4.5" x 6.5", with or without a handle or strap, may be carried into the stadium along with one of the clear bag options.
WiFi and Chiefs Mobile App
Chiefs fans will have access to Wi-Fi inside the stadium under the name "Arrowhead Wi-Fi"
A fully integrated mobile experience is also available through the Chiefs Mobile App. This app can be downloaded through Apple's App Store or Google Play Market for Android devices. More info here.
Sprint is providing mobile device charging stations around Arrowhead for fans to stop by and charge their mobile devices. Check with the nearest Fans First Booth presented by Sprint to find the closest charging station to your seats.