GAMETIME: 3:25 p.m. CST on Sunday, October 5LOCATION: Levi's Stadium, Santa Clara, Calif.HOW TO WATCH: CBS (KCTV5 Local) | NFL Network Game Rewind (Monday, 1:30 p.m.)HOW TO LISTEN: 101.1 The FoxGAMCENTER/LIVEBLOG:KCChiefs.com
If you're an NFL fan, Sunday's game between the Kansas City Chiefs (2-2) and San Francisco 49ers (2-2) has been marked on your calendar since the day the league schedule came out.
For the first time in his career, Alex Smith returns to a place he used to call home with a chance to prove all those that didn't believe in him wrong.
But the quarterback, ever humble, ever professional, of course, doesn't see it that way. As he stood at his locker this week surrounded by media hoping to hear about a hunger for revenge, what they heard instead couldn't compare.
To Smith, the trip to San Francisco is one of business, one in which leaving victorious is more prevalent than anything else.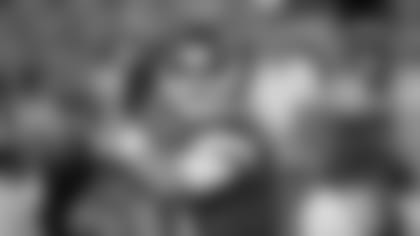 "I'm trying to get a win. I could care less about the stats and out-dueling anybody," he explained. "The thing I'm talking about is I know this is going to be a story and you're going to have to deal with it."
He continued on, but more about the actual game than everything surrounding it.
"It's a big challenge. They're a good defense, a good football team," he said. "I'm looking forward to that challenge."
From an offensive standpoint, that's a good thing, as this will be the Chiefs' biggest challenge yet.
According to yards allowed per game, the 49ers defense enters Sunday as the league's second best.
Led by a beastly front seven that features inside linebacker Patrick Willis (No. 52) and defensive end Justin Smith (No. 94), the 49ers allow just 287 yards per game. Willis leads the team in tackles with 23 and Smith has three of the team's five sacks on the season.
Up against Smith will be left tackle Eric Fisher, who has been improving as the season goes on.
"He's just gotten better and better," Andy Reid said of the second-year left tackle this week. "Every week he gets a little bit better."
Fortunately for the Chiefs, the theme of "getting better" doesn't stop with just Fisher. Playing in their fourth consecutive game together after a beginning of the season that saw injury and suspension, the starting offensive line has been giving Alex Smith the time he needs to work.
As of late, Smith is using that time to find second-year tight end Travis Kelce, who leads the team on the season with 18 receptions for 259 yards and two touchdowns. Against the Patriots, Smith found Kelce a team-high eight times. When Smith wasn't looking at Kelce, he spread the ball to Dwayne Bowe and Donnie Avery, who together had a combined seven receptions in the game.
Against the 49ers, Smith loses that latter option in Avery after he suffered a core muscle injury that required surgery. Replacing his role will be A.J. Jenkins, who like Smith, will also be visiting San Francisco as a visitor for the first time since they traded him.
"I'm just more focused on myself and trying to get myself ready to play," he said this week, taking a similar stance as Smith. "Can't go down there with all these emotions on my first start."
As Smith will be without one of his weapons, it's likely that so too will 49ers quarterback Colin Kaepernick (No. 7).
Tight end Vernon Davis (No. 85), a two-time Pro Bowler that led the 49ers in receiving touchdowns last year with 13, didn't practice at all this week due to a back issue.
With Davis currently listed as questionable for the game, wide receivers Anquan Boldin (No. 81) and Michael Crabtree (No. 15) will need to be the primary targets for Kaerpernick in the red zone.
In the ground game, both he and running back Frank Gore (No. 21) should almost be considered equal threats. With 258 yards on 59 rushes, Gore ranks twentieth in the league in yards per attempt (4.4). Kaepernick, with 5.7 yards per carry, ranks second.
With that dual-threat ability, Kaepernick runs an offense that can sometimes be very frustrating to defend. Keeping that in mind, Chiefs defensive coordinator Bob Sutton realizes how important it will be to contain him.
"It's real critical," Sutton said. "When he gets out, obviously he can run very fast and very far. The other part is he puts great stress on the coverage."
Against the 49ers, the Chiefs will look to continue the trend of turnovers that they began last week as well. After not recording one all year, they forced Patriots quarterback Tom Brady into three.
To keep that up, Chiefs safety Ron Parker said this week that it will be about speed.
 "We just continue to play fast and get after the ball," he said. "As long as we keep playing ball, they'll come in bunches."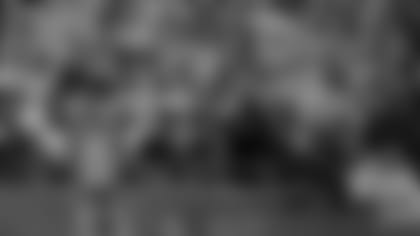 This Sunday, the Chiefs head to San Francisco with hopes of winning their third game in a row and enter the bye week having more wins than they do losses.
For the first time since 2012, Alex Smith will take the field in San Francisco among the same fans he played in front of for eight years.
This time, though, it will be very different.
When he takes the field, he won't be a 49er. He won't be playing for coach Jim Harbaugh and he won't be a starter-turned-backup.
He will be the fan, coach and franchise-supported starting quarterback of the Kansas City Chiefs.
Back at practice on Wednesday at the University of Kansas Training Facility, Chiefs working on preparation for San Francisco