GAMETIME: 3:05 p.m. CST on Sunday, October 19LOCATION: Qualcomm Stadium, San Diego, Calif.HOW TO WATCH: CBS (KCTV5 Local)HOW TO LISTEN: 101.1 The Fox | NFL Network Game Rewind (Tuesday, 12:00 p.m. CST)GAMCENTER/LIVEBLOG:KCChiefs.com
At the end of the 2012 season, the San Diego Chargers (5-1) had missed the playoffs for the third season in a row.
Philip Rivers (No. 17), who had once been thought to be among the game's elite, had thrown 35 interceptions in two seasons.
At the age of 31, had he plateaued?
New head coach Mike McCoy, who at the time replaced a fired Norv Turner, thought absolutely not.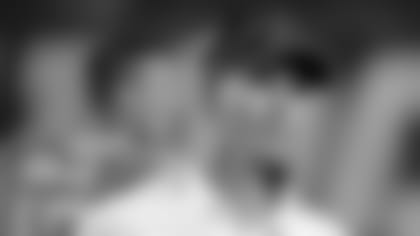 "I think he's been special for a long time," he said in a conference call this week. "He's been one of the top quarterbacks in the league for a long time now."
With the change in McCoy came a change in the offensive system, one that during the past two seasons has morphed Rivers back into old form.
Through the Chargers' first six games, he is 138 of 199 for 1,756 yards, 15 touchdowns and only two interceptions. His completion percentage (69.3) and passer rating (117.6) rank first in the league.
With those numbers combined with what has become a complete team, the Chargers at 5-1 are off to their best start since 2002 and on a five-game winning streak.
Now it's up to the Kansas City Chiefs (2-3) to stop them.
To do so, they will need to shut down Rivers and his ability to spread the ball around to multiple receivers. The Chargers' weapons in receivers Keenan Allen (No. 13), Eddie Royal (No. 11), Malcolm Floyd (No. 80) and tight end Antonio Gates (No. 85) each have at least 25 targets from him on the season.
Gates leads the team with six receiving touchdowns.
"Gates, first off, is one of those really talented receivers," Chiefs defensive coordinator Bob Sutton said this week. "I don't mean just his physical skills, but he really knows how to run routes. He understands defenses."
To defend Gates and the Chargers offense, the Chiefs will rely first on their defensive line, which will need to get the pressure on Rivers. Rivers, who has a knack for getting the ball out of his hands quickly, will likely be emphasizing that more than usual this week.
With the Chargers down to their third center of the season in Rich Ohrnberger due to injury, the Chiefs have a clear advantage in his mismatch with 2013 Pro Bowl nose tackle Dontari Poe. Poe will have a chance to add to his current sack total of two on the year. 
Also helping to pressure the quarterback will be outside linebackers Tamba Hali and Justin Houston, who together, have sacked the quarterback nine times this season.
If the Chargers opt to run the ball, it will be with fourth-string running back Branden Oliver after injuries to their first three options already this year. While that may seem like it would be another advantage for the Chiefs, in reality, it's not the case.
Since taking over the majority of the team's carries, Oliver has put together back-to-back 100-yard games, rushing for 114 yards against the Jets and 101 yards last week against the Raiders. He has also shown an ability to catch the ball as well, recording eight receptions for 91 yards in that same span. Those numbers, supplemented by his three total touchdowns, and he won't be someone the Chiefs will look past despite his position on the preseason depth chart.
"He's a quick kid. He's hard to bring down," defensive lineman Jaye Howard said of Oliver. "He's relentless and we have to just wrap him up when we get the chance."
For the Chiefs offense, all eyes will be on running back Jamaal Charles.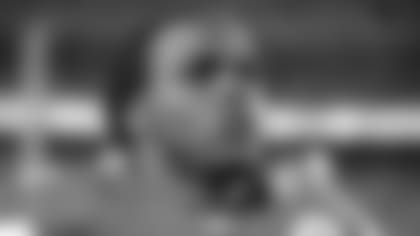 Charles, in his seventh year in the league, has a chance Sunday to become the Chiefs all-time leading rusher by eclipsing 53 yards on the ground. In two games back since his return from injury, he has carried the ball 18 and 15 times respectively. Look for Andy Reid and the Chiefs to continue that trend.
In the passing game, expect Chiefs quarterback Alex Smith to find ways to continue to get the ball to his favorite target in tight end Travis Kelce. In what really can be considered his "rookie" season (he missed the majority of last year due to injury), Kelce has a team-high 274 yards receiving on the year to compliment touchdowns in three straight games.
Kelce said this week that he's confident that his team has what it takes to beat San Diego.
"We have all the firearms that we need on offense to keep putting up points," he said. "It's all based off of execution but I'm not worried about any of that."
As Kelce compiles touchdowns, the Chiefs wide receivers are still looking for their first. Besides Kelce, the only other Chiefs with receiving touchdowns right now are Jamaal Charles, Anthony Fasano and Joe McKnight. The tandem of Dwayne Bowe, Junior Hemingway and A.J. Jenkins, who will fill in once again for the injured Donnie Avery, will look to change that.
The receivers will go up against a secondary likely without former Chief cornerback Brandon Flowers (No. 26), who is officially listed as questionable on the injury report. Even without Flowers, safety Eric Weddle (No. 32) will lead a defensive secondary that has allowed just 209 yards passing per game, good for fourth in the entire NFL.
Out of the bye week, Andy Reid-coached teams have an impressive 13-2 record, a feat that dates back to even his earliest days with the Philadelphia Eagles.
But in his last two attempts at getting to win number 14 out of the bye, Reid has failed, once in his final season with the Eagles and another with an undefeated 9-0 Chiefs team.
To break that two-game, "out-of-the-bye" skid, Reid and the Chiefs will need to stop Rivers, a quarterback who has found a way to turn back the clock and looks the best he has since 2010.
Meet the starting roster for the San Diego Chargers