GAME TIME: 7:30 p.m. CT on Thursday, August 30
LOCATION: Arrowhead Stadium in Kansas City, Mo.
HOW TO LISTEN: 101.1 The Fox
The beginning of another football season is nearly here as the games will begin to count in just over a week, but there's a slew of decisions to be made before the Kansas City Chiefs take the field against the Los Angeles Chargers on Sept. 9.
The roster – which currently features 90 players – must be whittled down by nearly half this weekend, meaning that Thursday's preseason finale against the Green Bay Packers is the final opportunity for those on the roster bubble to show that they belong.
Those players will get an extended look on Thursday, with many of the starters scheduled to not play much if any in the game.
"I normally give this game to the young guys and let them play. That means from the second quarter on, they will get most of the reps in this game," Reid said. "That's the neat part about the game is that everyone gets to get out there and play and get extended time. Like we told them day one, try to make the final evaluation by [General Manager] Brett Veach as tough as you can."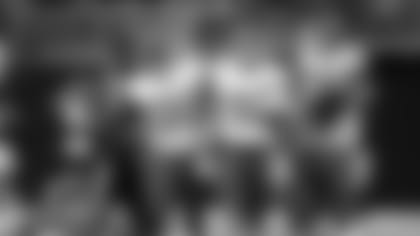 It makes for an interesting week of preparation for the coaching staff, as Reid and his assistants make their final roster evaluations while also preparing for the season-opener against the Chargers.
"It's our job to make sure that these guys know what to do so that they can go out there and [play well]," said Offensive Coordinator Eric Bieniemy. "At the end of the day, we still want to win, and there's still a lot of talent out there to be evaluated, so we want to make sure that we're turning over every stone and that we're getting a proper evaluation of everyone."
Those evaluations have been occurring on every play of every day since rookie minicamp began last spring, but it's the extended look at live game action that makes Thursday's contest so valuable.
"There's still some really key work to get done with the second [team] guys," said Defensive Coordinator Bob Sutton. "Just in the evaluation process to see them play. We get to see them out at camp and that, but you really want to see them on the field and see what they can process and what adjustments they can make as things unfold."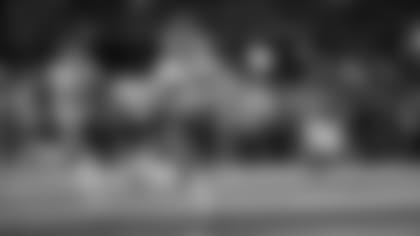 It's a critical process ahead of the regular season, presenting an opportunity that the players relish.
"It's everything you've dreamed about and have been working hard for," said rookie quarterback Chase Litton, who will likely see plenty of playing time on Thursday as he competes for a spot on the roster. "You just want to go out there and have fun but really do your job and focus on what you have to do. Just keep going – get first downs and stay on the field."
And for the players themselves, Bieniemy's expectations are simple enough.
"I want to see them play hard, I want to see them play fast and I want to see them go out there and have some fun."
Catch the action on Thursday night at 7:30 pm CT on KCTV5 and 101.1 The Fox.