It's travel day for the Kansas City Chiefs, who are looking for their tenth win of the season, facing the Washington Redskins at FedExField in Landover, Md. on Sunday.
All week long, the Chiefs have studied game film, corrected previously-committed mistakes and prepared for a Redskins team composed of the talented players that carried it to the playoffs last season.
Earlier this week, Chiefs head coach Andy Reid explained one of the many threats of the Washington Redskins, their no-huddle offense.
"You have a quarterback that did that in college," coach Reid said of Redskins QB Robert Griffin III. "He understands it and it starts with him. He feels comfortable with that. You've just got to stay on your toes. We've seen a little bit of that this year, so, we know. We did it a little bit ourselves, so, we worked on it during camp, but you've still got to play against good players, so, you've got to make sure you're on top of your game."
The Redskins offense covers plenty of real estate each game, averaging 386.2 yards, seventh best in the league. Chiefs LB Derrick Johnson spoke more to what coach Reid referred to as being 'on top of your game', when trying to stop the multi-phased Redskins offense.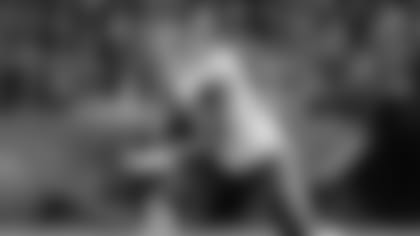 "Especially with the college-style offense that they do," Johnson said. "You have to perfect it, during the week, so you can stop it. They're going to run it; that's their offense. They've got two different offenses; they have a pro-style and they've got the college look, with RG III back there. They do a great job scheming up stuff; we're going to have to do a better job stopping them."
DJ and his fellow KC LBs like Tamba Hali and Frank Zombo will each benefit from strong play up-front by the Chiefs defensive line, including DE Tyson Jackson, who emphasized a must-do against the Washington offense.
"Contain them," Jackson said. "We're going to do our best to keep pressure on RG III, as much as possible. One thing we pride ourselves on is stopping the run; they're the number one offense, rushing the ball, so, we're going to have to do a real good job of going out there and being dominant."
When RG III steps back to pass, Chiefs CB Brandon Flowers says the team's secondary will need to be on-point, when covering the playmaking Redskins receivers.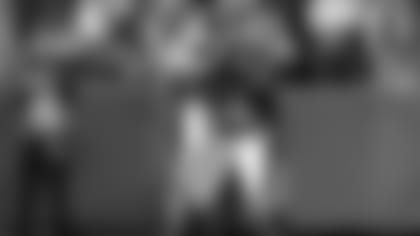 "Great receiving corps," Flowers said. "(Redskins WR) Pierre Garcon, we've faced him a few times in my career; he's a great receiver, great after the catch, strong hands and can stretch the field vertically. All around, those guys can make plays with the ball. Everyone knows what RG III can do, when he gets hot; we have to make sure it doesn't happen on Sunday."
When the Chiefs defense does its job, getting the ball back to the offense, QB Alex Smith will do what he can to spearhead hopeful scoring drives against a Redskins defense that is loaded with experience.
"They are playing good football, especially the last few weeks," Smith said. "I think they've been playing really good football, just sound, good defense. They're good up-front; I think it starts with that. You see two very good edge pass rushers and the nose tackle is a really good player as well. Then, it kind of continues into the back end. They are a veteran group on the back end. They know what they're doing. They know the defense. They play it well. I see a group that's been playing a lot better as the weeks go on and especially these last few weeks, they've been playing really well."
Chiefs OL Jeff Allen will help shoulder the responsibility for protecting Alex Smith from an elusive Washington defense.
"They have a lot of good guys up-front and on the edge, like Redskins LBs (Brian) Arakpo and (Ryan) Kerrigan," Allen said. "They have some really good interior guys, too."
Fellow OL Geoff Schwartz agreed.
"They really pack the box and they're real active," Schwartz said. "They have a lot of vets on their team; they know what they're doing and where to fill."
As the Chiefs OL gives Alex time to drop back, receiving targets like Dwayne Bowe will look to make the most of all opportunities on Sunday. Bowe offered some keys to offensive success against Washington.
"Just out-physical them," Bowe said. "They have a good defense. They have a lot of veterans; we just have to outsmart their veterans at the point of attack and finish every passing play to be able to defeat them."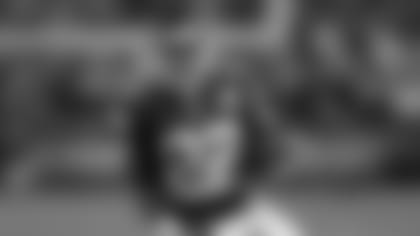 Chiefs WR Dexter McCluster said the team's receiving corps is expecting a physical game.
"Their cornerbacks, they play the run," McCluster said. "They want to get involved. Some cornerbacks, they kind of stay away from all the action, but they want to go out and make plays, so we have to be aggressive, when we're blocking. They have some speed, so, we just have to attack them."
Speaking of attacking, Chiefs RB Jamaal Charles does so for his team by rushing, receiving and blocking; the team will need all three phases from Jamaal against the Redskins.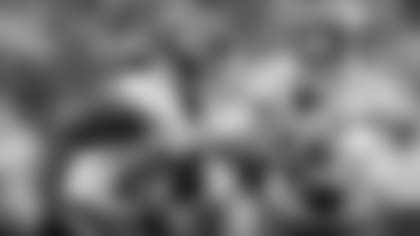 "They have great guys," Charles said. "Some of the guys I played in the Pro Bowl with, like (LB) London Fletcher. He's been in this league for a long time, 16 years. He studies film really well. You just try and go out there and just try to play hard. They've got great cornerbacks and d-lineman as well. It's going to be a shootout game. I know they're going to go out there and give us their all and we have to come up there and swing the whole game."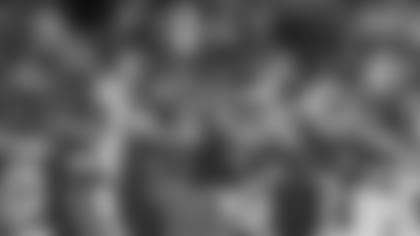 As for the third phase of Sunday's game, Chiefs LB Dezman Moses says the team expects nothing but the best effort from Redskins specialists, like punt returner Santana Moss and company.
"They're pros," Moses said. "They have a lot of pride and they're going to come out fighting.  We have to go out there and play some good football, so we can help the team on our side of the ball."
Following the flight to the East Coast, later today, the Chiefs will continue in meetings tonight and then rest, prior to Sunday's 12 p.m. CT kickoff.
For a look at the Chiefs injury report, click here.