A week filled with warm temps, crisp practices and a wide receiver trade concludes tonight with the Kansas City Chiefs and Pittsburgh Steelers preseason matchup (6:30 PM CDT).
While the third exhibition game is typically viewed as the "dress-rehearsal matchup" that most-closely resembles a regular season game, Chiefs head coach Andy Reid is primarily focused on his team's execution.
"We will be as simple as we can, but still work our execution," coach Reid said. "It's a long season. I don't think anybody in the league goes out and shows everything that they've got. That's not something they do, but at the same time you want to make sure you execute. I'm sure Pittsburgh feels the same way, and we feel the same way. We're going to attempt to do that."
Make no mistake about it, coach Reid wants to win every time he steps on the field and so does Chiefs QB Alex Smith. Both coach and QB view tonight's contest as a crucial opportunity to get better, nearing the season opener against Jacksonville.
"I want to start 1-0," Smith said, indicating that playing time and play calls tonight aren't his decisions. "Whatever is called, we have to go execute. That's our mindsets as players. Go out there and make it work. I think still all of our vision and direction is at Jacksonville, ultimately. We are game planning this (game). We're treating it like a dress rehearsal, because it's our first time together collectively."
In order for Smith to execute the play calls tonight, he'll be counting on his offensive line to help, including LT Branden Albert, who expects the Steelers D to be as physical as ever.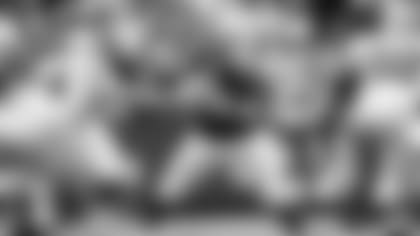 "They're going to bring it," Albert said. "You have guys like (Brett) Kiesel, (LaMarr) Woodley, (Larry) Foote, (Troy) Polamalu, (Ike) Taylor, guys like that, who have been playing for a long time and guys that like playing football and have been working together for so long, and a heck of a head coach (Mike Tomlin). We know their mentality, it's going to be a tough game."
Given the time, Alex Smith may get a chance utilize a new weapon tonight, thanks to the team's trade for WR A.J. Jenkins, who came to the Chiefs in exchange for current-San Francisco 49ers WR Jon Baldwin.
"I ran routes for him all through the year last year," Jenkins said of Smith. "The chemistry hasn't left. Obviously, I have some things to work on, as far as the playbook, but Alex and me, we know each other and we're good friends."
Part of the reason the Chiefs traded for A.J. Jenkins is due to their overall confidence in WR Donnie Avery, who succeeds Baldwin as the team's number-two wide out.
"We know that A.J. is going to have to come in here and learn," coach Reid said. "So, we had to feel comfortable that Donnie was a legitimate starter and we felt that. We felt that when we brought him here and since he's been here, that he could be a quality starter on our football team. Donnie has tremendous speed and he's got a lot of experience and he's shown in this offense that he can do some nice things."
Avery is more than ready to seize the opportunity, beginning tonight.
"It is why I came here," Avery said. "It's a great opportunity. I love the offense and the opportunity to make plays, whenever my number is called."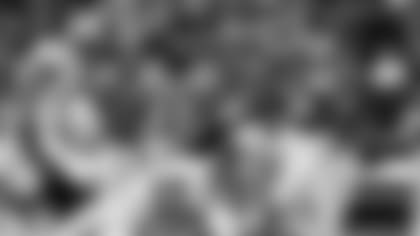 Chiefs WR Dwayne Bowe likes the fit with Avery.
"Donnie is a consistent player," Bowe said. "He's fast and can open up the deep ball down field. He knows his assignments and he's a great team player. That's what we need on the other side."
Bowe also added the expectations of the Chiefs tonight.
"Just come out with a win," Bowe said. "Make plays when the ball is coming my way. Collectively as an offense, just make consistent and positive plays together and just be on one accord."
On the defensive side of the ball, Chiefs Pro Bowl LB Derrick Johnson has played the Steelers four times in his career, fully aware of what the hometown team will bring tonight.
"They're a good physical team," Johnson said. "They've been that way traditionally and they won't be anything different when we play them tonight. Ben Roethlisberger is a guy that extends the play better than anybody QB. He's a big, strong, physical QB and he's a smart guy. He has two championships under his belt and they have a veteran team; so, it will be a good test for us for our third game."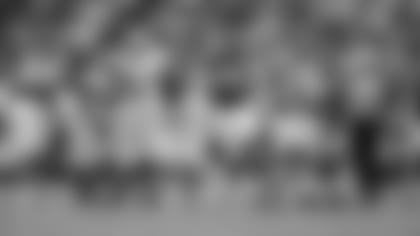 One of the guys responsible for getting in Roethlisberger's face is Chiefs DE Tyson Jackson.
"He's an experienced QB," Jackson said. "He's had success in the NFL for such a long time. As a defense, he keeps you on your Ps and Qs at all times."
Tonight's game is not just a 60-minute contest, but as Chiefs Pro Bowl safety described, it's a test.
"We definitely want to see where we're at," Berry said. "Coach is probably going to put a lot on us and we're going to make sure we're doing everything that we work on in practice to the best of our ability, to the game situation. This is probably going to be the closest thing to a real game that we will see, so this will be a big test for us."
Chiefs defensive coordinator Bob Sutton had several important messages to the team this week, one of which stood above the rest, according to Tyson Jackson.
"We have to play like Chiefs," Jackson shared. "We have to create pressure, get off our blocks, knock them back in the backfield and do it as fast as possible. It's just another opportunity for us to go out there and show our work; that's another thing coach Sutton has been preaching on for quite some time. You want to send a message to the NFL; it's our job to go out and play dominant football and put on a good showcase, so teams can see that our defense has improved."
There's no time like the present for the Chiefs to send such a message, giving fans even more excited anticipation for what hopes to be an unforgettable 2013 season.
Saturday's Notable Mentions:
•  The Chiefs will face their former head coach (2009-2011), Todd Haley, who now serves as the Pittsburgh Steelers offensive coordinator.
• One of the game's college reunions - Chiefs DB Vince Agnew (2006-10) and LB Frank Zombo (2005-09) were part of the Central Michigan squad with Pittsburgh WR Antonio Brown (2007-09).
•  Kansas City owns a 1-1 record vs. the Steelers in preseason play.
• The Chiefs are 10-19 all-time against the Steelers; 9-19 in the regular season.