The last time we saw the Kansas City Chiefs in game action, records were being broken by RB Jamaal Charles, the Chiefs defense was ball-hawking and their special teams was once again solid, to say the least. We're now approaching the Week 16 matchup with the Indianapolis Colts, who, like the Chiefs, also have a ticket punched to the postseason. Earlier in the week, Chiefs head coach Andy Reid alluded to some of the reasons why the Colts are headed for the playoffs.
"They're explosive," coach Reid said. "They've got a good offensive line; (Colts center) Mike McGlynn was one of my guys; he's tougher than shoe leather. You have those kind of guys up-front there that are just tough guys. Then, you've got a quarterback that's in that same mode. They've got good receivers. All of their positions are, you can just see what (Colts GM) Ryan (Grigson) has put together. You look at the defense: tough guys. You look at the offense: tough guys. Special teams: tough guys. That's how they play. You better strap it on and get ready to play a good football team, when you play against them."
When the Chiefs offense takes the field, it will be led by QB Alex Smith, who follows last week's performance that included a perfect 158.3 quarterback rating, after completing 17 of 20 passes (85.0%) for 287 yards with five TDs and no INTs. Smith described what he expects to see from the Colts on Sunday.
"A very disciplined group, a well-coached group," Smith said. "They know their scheme really well and are physical up-front and experienced in the back end. They're playing fast and it shows up on tape clearly. It's going to be a great challenge for us."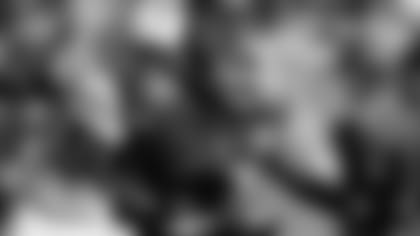 Playing fast is the only way Chiefs RB Jamaal Charles knows how to perform; he explained what he's seen during film study of the Colts defense.
"They're very good," Charles said. "They have Colts OLB (Robert) Mathis, who is leading the league in sacks (16.5), right now, and they have other good linebackers, as well as playmakers in the secondary like (Colts safety LaRon) Landry. It's going to be a tough game and it's a playoff team. We're glad that we'll be playing against a playoff team that we might have to see once again. This opportunity is ahead of us right now and I think we're ready."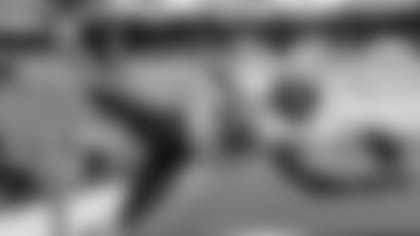 In addition to Charles, Alex Smith will use a wide variety of other weapons on offense, including Chiefs WR Dwayne Bowe, who described the Colts secondary.
"Very physical," Bowe said. "Their secondary definitely attacks the ball and their entire defense has a lot of big hitters. (Robert) Mathis and LaRon (Landry) are guys that have been to the Pro Bowl; those guys attack the ball, but offensively, we're going to do our best to execute our game plan just the way we've practiced it all week."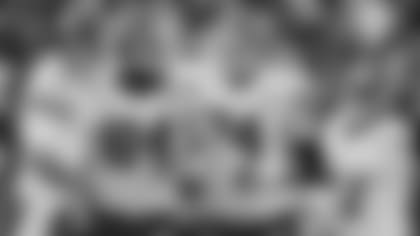 Chiefs TE Sean McGrath spoke more about the talented Colts OLB Robert Mathis.
"He's a great guy, who can have an influence in the game with his pass rush," McGrath said. "He's making a real good run for the defensive player of the year. We have to do some things to slow him down. He's a very significant part of their talented defense, but we're going to come out and be ready to play."
On the flip side, one of the game changers for the Colts offense is its QB, Andrew Luck, whose abilities were described by Chiefs defensive coordinator Bob Sutton.
"He is an exceptional talent," Sutton said. "We played him last year in New York, and I know, after the game, the two things that surprised our players the most about him were, one, how fast he is, because he is legitimately fast; people don't appreciate the speed. He's as fast as a lot of the quarterbacks that we think are really mobile and are great zone-read players; this guy is in that category. (And), he's really strong; he's a big man. He has a great arm. He can extend a play. He has a great understanding of the game. He makes a lot of the right decisions."
Playing behind Luck is Colts RB Donald Brown, who leads the team with 427 rushing yards in 2013.
Chiefs DT Dontari Poe said if his team is going to succeed, it needs a strong push up-front.
"We have to play team defense," Poe said. "Everybody has to be in the right lane and everybody has to be where they need to be to build a wall."
Also helping the Chiefs cause on defense will be LB Derrick Johnson, who has 976-career tackles to rank third in club annals, becoming just the fourth player in team history to accumulate 900 or more tackles in their career. The nine-year veteran says the Chiefs need to be sound in their assignments and always ready, when Luck tucks it and runs.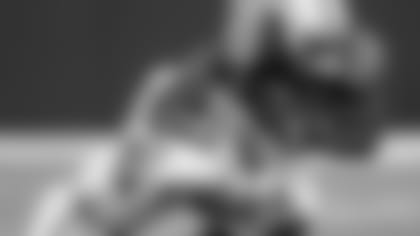 "Andrew luck is a guy that can run," Johnson said. "He's a guy that gets out of trouble at times, when they do slip up or make a mistake up in the front line. He gets out of a lot of sacks. He's a guy that's always looking to throw the ball. He's dangerous. He can run the ball too; he's very underrated, when he runs the ball. He's a very good runner."
When it comes to the Colts passing game, turnovers may be tough to come by, as Indy is tied with Kansas City's offense for a league-best plus-14 giveaway total.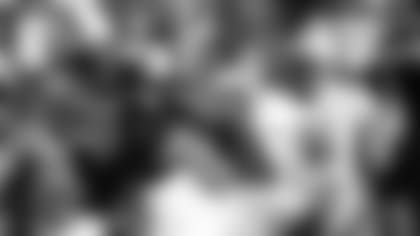 Despite missing their star WR Reggie Wayne, Chiefs CB Brandon Flowers says Luck's receivers are pure playmakers.
"Definitely," Flowers said. "They've still got burners that can beat you down the field. They make tough catches. Luck puts the ball in great positions for them to make plays, so we have to have tight coverage, challenge them and just have fun, at the end of the day."
A Chiefs win on Sunday would not only be fun for the players, but for the entire Chiefs Kingdom, which hasn't seen its team win 12 games in one year since 2003, when the Chiefs finished 13-3.
To hear what coach Reid and the players said they anticipate hearing, during tomorrow's Fan Appreciation Day, click here.