The parking lots are crowded, the grills are hot and the BBQ smells better than ever, as tonight the Kanas City Chiefs put a bow on their preseason, facing the Green Bay Packers. Both teams are 1-2 entering tonight's 7:00 PM CDT kickoff. While some people view the fourth and final preseason game as insignificant or not as entertaining as the previous three exhibitions, the coaches and players disagree, including Chiefs head coach Andy Reid.
"It gives me time to evaluate," coach Reid said of having four preseason games. "In this case, it's a good time to learn about the players you have here and to learn how you do things and then to evaluate. And when you've been in a place for a while, you have a chance to evaluate the young guys. That's the objective. You want to make sure you keep the best group of players that you possibly can for the final cut and it takes a little time to evaluate. We try to do that the best we can."
The Chief made their first round of roster cuts by the league-mandated date of August 27 and will make the final cuts, to a 53-man roster, by Saturday afternoon. So, just hours away from tonight's kickoff, the coaches and players will continue to focus on the Packers.
It's no secret that Chiefs defensive coordinator Bob Sutton's defense will be tested tonight, regardless if it's Pro Bowl QB Aaron Rodgers under center or Packers back-up QB Vince Young, who was picked up by the team during training camp. Regardless, the Chiefs have been preparing for any and all offensive game plans.
"They're going to throw the ball," Chiefs CB Sean Smith said. "They're going to force us to cover. They have very good QBs back there and their WRs make plays, so our secondary has to bring our A-game or it's going to be a long day for us."
Chiefs S Quintin Demps echoed Smith's scouting report.
"They have great depth at every position," Demps said. "They're going to pass the ball, so it will be a big challenge for our front seven and also the DBs."
Chiefs S Husain Abdullah is one such DB with extra familiarity with the Packers, having faced them while playing for the Minnesota Vikings in the NFC North.
"They have a very, very explosive offense," Abdullah said. "It's really a chess match when you play against them; they come at you with a lot of different personnel groups. They do a lot of different little things, where it checks your football knowledge."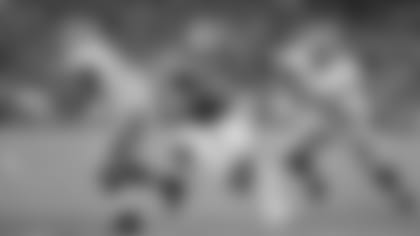 Chiefs DE Mike DeVito watches as much film as anybody and says the Packers aren't just a one-dimensional team.
"You have a great team over there," DeVito said. "Just all-around, I've always been impressed with the Packers and how they play. They pose a lot of challenges; they've been more physical in the run game than what we've seen. You always have to be aware of Aaron Rodgers and those receivers. There are a lot of things that they can do. It's the last preseason game, so you want to go out there and put your best foot forward, before you get into the season."
On the offensive side of the ball, Chiefs OL Jeff Allen expects a very attack-minded game plan from the Packers.
"They're a pretty physical front seven," Allen said. "They have some great pass rushers and they have a lot of great depth. They have a lot of guys that get after the QB, so that's the challenge for us, protecting Alex, Chase and Tyler."
Whatever playing time Chiefs rookie QB Tyler Bray is given, he's planning on not holding onto the ball too long.
"They're going to blitz a lot," Bray said. "They're going to bring the fire. I just have to get protected, get my guys lined up and we should be alright."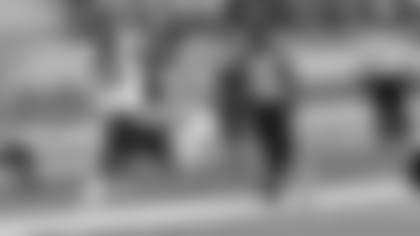 Fresh off of his game-winning TD reception Saturday night, Chiefs rookie WR Rico Richardson described tonight's opponents.
"They're a physical team," Richardson said. "I remember watching them all my life. They've always been physical. I'm going out there to try to make plays; hopefully they're too physical and I slip by them and get a big play."
Heading into tonight's game, regardless of the playing time each player does or doesn't receive, Chiefs DL Marcus Dixon summarized the team's mission statement.
"We're all still Kansas City Chiefs," Dixon said. "We're trying to compete and come up with a win."
On behalf of the entire Chiefs Kingdom, I second that!
Some other notable reunions during tonight's game:
• Kansas City RB Jamaal Charles (2005-07), LB Derrick Johnson (2001-04), Green Bay TE Jermichael Finley (2006-07) and QB Vince Young (2002-05) all played collegiately for Texas. Charles and Young were part of the BCS National Championship team in 2005.
• Kansas City LB Zac Diles (2005-06) and DB Tysyn Hartman (2008-12), as well as Green Bay Packers WR Jordy Nelson (2004-07) and RB Angelo Pease (2010-12), were all members of the Kansas State Wildcats football team.
• Kansas City LB Nico Johnson (2008-12) played at Alabama with Green Bay RB Eddie Lacy (2010-12). They were both part of the Crimson Tide's BCS National
Championship teams in 2011 and 2012. For more of "What We Know" about tonight's game, including more reunions, click here.