The Kansas City Chiefs hit the field at Arrowhead Stadium on Sunday to face the Cleveland Browns and close out their final matchup of a three-game home stand in front of another unbelievable crowd.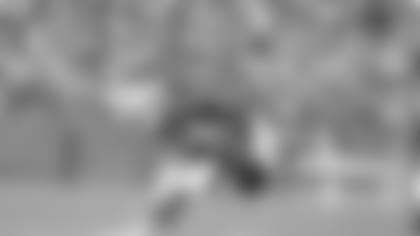 The Chiefs didn't waste time, electing to receive the ball and beginning with a game-opening drive that was highlighted by a 24-yard screen pass from Chiefs QB Alex Smith to RB Jamaal Charles. However, Kansas City's drive later stalled, before Chiefs K Ryan Succop was called on for a field goal attempt, which he nailed from 42 yards out.
Scoring Drive: 9 plays, 64 yards, 3:38 on the scoring drive that ended with a 42-yard FG by Succop.
Kansas City 3 Cleveland 0.
During Cleveland's opening drive, facing a third-and-eight, Browns QB Jason Campbell's pass fell incomplete, leading to a punt.
The Chiefs took their next possession and moved right down the field, thanks to a seven-yard pass from Alex Smith to Chiefs WR Dwayne Bowe, then a seven-yard rush by Charles and later two-straight completions to Chiefs WR Dexter McCluster. Smith then found Chiefs TE Sean McGrath for a 22-yard gain to the Browns 16-yard line, but three plays later, Cleveland stopped Kansas City on third-and-eight, which led to Ryan Succop's 35-yard FG.
Kansas City 6 Cleveland 0.
Scoring Drive: 11 plays, 47 yards, 5:04 on the scoring drive that ended with a 35-yard FG by Succop.
The first quarter ended with the Chiefs leading 6-0.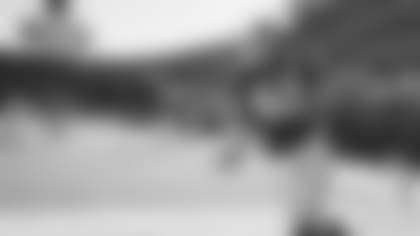 The Chiefs defense again forced a Browns punt by Spencer Lanning, getting the ball back to Alex Smith and the offense.
The Chiefs offense moved down the field, during the second quarter, in convincing fashion and punched it in for six, after Smith found Chiefs RB Anthony Sherman for a 12-yard TD pass.
Kansas City 13 Cleveland 0.
Scoring Drive:14 plays, 82 yards and 7:34 on the drive that ended with a 12-yard TD reception by Sherman.
Later in the second quarter, the Chiefs again crossed into Browns territory, before calling on Succop for a 52-yard FG attempt, which just missed to the left.
Following the miss, the Browns offense used two plays to cover 58 yards as Jason Campbell found Browns WR Josh Gordon for a 39-yard TD pass.
Kansas City 13 Cleveland 7.
Scoring Drive: 2 plays, 58 yards and :52 on the drive that ended with a 39-yard TD pass from Campbell to Gordon.
The Chiefs offense responded in quick fashion. Kansas City went on a drive that lasted six plays, covered 75 yards in 1:33, before Smith found McCluster with a laser pass for a 28-yard TD.
Kansas City 20 Cleveland 7.
The Cleveland Browns answered with a scoring drive of their own as Jason Campbell led a seven-play drive that covered 54 yards in 1:01, before Browns K Billy Cundiff made good on a 44-yard FG.
Kansas City 20 Cleveland 10.
The score remained the same into halftime.
The Browns opened the second half with a drive that featured throws to Josh Gordon, as well as a run by Campbell, eventually leading to the Chiefs 23-yard line. Facing a third-and-five, Campbell rushed for four yards, bringing up a fourth down-and-one, which Cleveland converted, following RB Willis McGahee's two-yard gain.
On the very next play, Campbell threw a 17-yard TD pass to Browns RB Fozzy Whittaker, helping to narrow the Chiefs lead to three.
Kansas City 20 Cleveland 17.
Scoring Drive: 9 plays 80 yards, 5:02, ending with a 17-yard TD pass from Campbell to Whittaker.
The next three drives of the game resulted in punts, before Cleveland regained possession, starting from its own 10-yard line. Cleveland moved the ball to its own 43-yard line, where it faced a third-and-three, when Chiefs CB Brandon Flowers made a huge stop, leading to a fourth-down and a Browns punt.
The third quarter ended, with the Chiefs leading by three, 20-17.
Following a Chiefs punt, Jason Campbell dropped back and tried to connect with Browns FB Chris Ogbonnaya, but Chiefs LB Derrick Johnson had other plans, lowering his shoulder into the fullback, jarring the ball loose for the pass breakup. Campbell went right back to the air, finding TE Jordan Cameron for a 37-yard gain.
The Chiefs defense refused to budge however, thanks to a sack by Justin Houston and later, a third-down stop by Eric Berry, forcing a Browns punt that was downed on the Chiefs one-yard line.
Kansas City was forced to punt on its next drive, but regained possession after Chiefs LB Frank Zombo recovered the fumble during the Browns punt return.
Now with the ball, but facing a third-and-nine, Alex Smith found Jamaal for an 11-yard completion and a Chiefs first down. Later on the drive, Kansas City again found itself in a third-and-long situation, this time needing 18 yards to move the sticks, but was unable to convert.
After a Dustin Colquitt punt, the Browns offense was facing not only the Chiefs defense, but the deafening Arrowhead Stadium crowd, which again was producing noise that only the loudest outdoor stadium's crowd in the world could do. With 2:12 left in the fourth quarter, the Browns attempted to convert on fourth-and-seven, before Campbell's pass attempt fell incomplete.
After the two-minute warning, the Chiefs were staring at a third-and-two, with 1:08 on the clock, when Jamaal Charles gained one yard. Following a timeout by the Chiefs, Ryan Succop attempted a 40-yard FG and drilled it through the uprights.
Kansas City 23 Cleveland 17.
Scoring Drive: 4 plays, 9 yards and 1:44, ending with a 40-yard FG by Succop.
The Browns attempted a game-winning drive late, but the Chiefs weren't accommodating, stopping Cleveland after its first and only pass of the drive, before the game ended.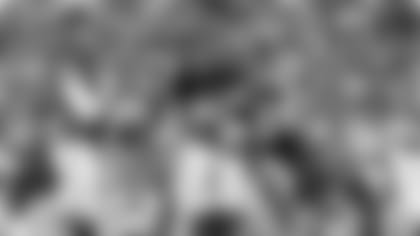 The 23-17 win moves the Kansas City Chiefs to 8-0. The team will travel to face the Buffalo Bills next week at Ralph Wilson Stadium.