The Kansas City Chiefs defeated the San Diego Chargers, 10-3, from Arrowhead Stadium in Kansas City, Mo for their seventh consecutive win in a row.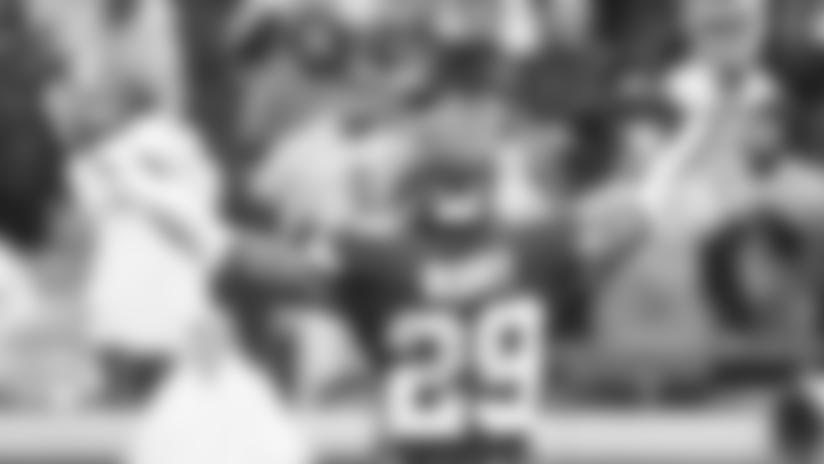 The Chiefs defense held the Chargers out of the end zone as time expired to improve to 8-5 on the season.
"All in all, it was a good win," Chiefs head coach Andy Reid said. "You're going to have these kinds of games, especially against the AFC West rivals. You've got to find ways to win. We fought ourselves a little bit to do it, but we found a way to win at the end, which ended up being very important."
The first touchdown of the game came with 1:53 left in the second quarter. Facing second-and-4 from the San Diego 44-yard line, quarterback Alex Smith hit wide receiver Albert Wilson, who took it the entire way for the touchdown.
After the game, Reid revealed the touchdown play was an audible called by Smith.
"He got us out of a situation and put us in a better situation, so I thought he did a great job with it," he said. "To the corner's part there, he has no help inside. Albert beat him up there. I mean, he got a nice release move and was able to get inside on him, so there's no safety support there to help him out."
Linebacker Derrick Johnson recorded an interception off of Chargers quarterback Philip Rivers on the ensuing possession, and kicker Cairo Santos nailed a 40-yard field goal for a 10-0 Chiefs lead into half.
The only score of the second half was a 30-yard field goal by Chargers kicker Josh Lambo that came in the third quarter.
Down to his final possession, Rivers organized a threatening two-minute drill for San Diego. The Chargers drove down to as far as the Kansas City 1-yard line by converting three fourth-down plays, but the Chiefs defense held up at the end of the game.
Smith finished 15 of 23 for 191 yards passing with 1 touchdown and 1 interception. Wilson had 4 receptions for 87 yards and the touchdown, and Jeremy Maclin had 6 receptions for 68 yards.
Smith's streak of pass attempts without an interception ended with 312 attempts, placing him second in NFL history, only behind New England Patriots QB Tom Brady (358).
Running back Charcandrick West carried the ball 10 times for 54 yards rushing, and Spencer Ware had 8 rushes for 52 yards.
LB Dee Ford had 3 of the team's 5 sacks, and he also led the team in total tackles with 7.
"There are going to be some things he needs to work on coming out of it, which we all can," Reid said of Ford, "but, at the same time, he was off the ball fast and I thought he did a heck of a job there."
Safety Ron Parker and defensive lineman Jaye Howard also had a sack apiece.
"If you're going to be a good football team, you've got to win games like this," Reid added. "We've found ways to lose games just like this. You find a way to do it."
The Chiefs travel to face the Baltimore Ravens next Sunday for their final regular season road game of the season. Game time is 12 p.m. CT.
Photos from Chiefs Week 14 matchup against the Chargers.