It was an absolutely beautiful evening that got even better, as soon as Kansas City Chiefs head coach Andy Reid led his new team onto Lincoln Financial Field, where he paced the sideline as the Eagles head coach for the last 14 years. The Philly home crowd gave coach Reid a standing ovation, as well a "Thank You" on the team's Jumbotron.
After the ovation, it was game time.
The Chiefs special teams need one kickoff to make an impact, as Chiefs S Quintin Demps returned the opening kick 57 yards, giving the Chiefs a shortened field. However, the Chiefs were unable to move within scoring position and needed to punt.
Chiefs P Dustin Colquitt booted a beauty to Eagles WR Damaris Johnson, who fumbled and Chiefs RB Cyrus Gray recovered. Three plays later, Chiefs K Ryan Succop nailed a 33-yard field goal, giving the Chiefs an early 3-0 lead. KC 3 PHI 0.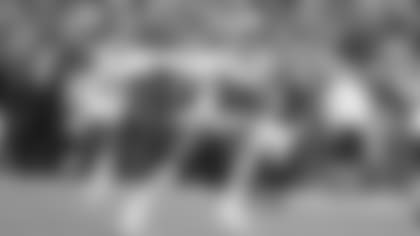 On the ensuing possession, Chiefs LB Derrick Johnson tipped a pass by Eagles QB Michael Vick and it was picked off and returned 38 yards by Chiefs S Eric Berry, for the score. KC 10 PHI 0.
Chiefs defensive coordinator Bob Sutton's defense held again on the Eagles next drive, forcing a punt, which the Chiefs also had to do on their next drive.
The Eagles narrowed the margin on their next drive, which began with a 61-yard run by Michael Vick. A few plays later, Vick found Eagles WR Jason Avant for a 22-yard score. The Eagles then attempted a two-point conversion, which was stuffed by Chiefs LB Tamba Hali. KC 10 PHI 6.
Later in the quarter, the Eagles began a drive in good fashion, behind RB LeSean McCoy. However, later in the drive, another Philly fumble happened, during the snap exchange, and Justin Houston recovered the ball.
First quarter ends with the Chiefs leading 10-6.
The Chiefs were unable to convert points after the turnover, as Chiefs K Ryan Succop missed on a 51-yard attempt. KC 10 PHI 6.
The Eagles next drive was brief, thanks to a Justin Houston pass breakup, followed by a Tamba Hali sack, leading to a Philly punt.
Kansas City faced a 3rd and 6 on its next drive and Alex Smith found Donnie Avery for a 51-yard reception, followed by a few carries by Chiefs RB Knile Davis. Again, facing a third-down situation, this time 3rd and 9 from the Eagles 13-yard line, Alex darted a throw to WR Chad Hall, but it fell incomplete.
Ryan Succop, on his 27th birthday, was called on for another FG attempt, this one from 31 yards out, which he made. KC 13 PHI 6.
Later in the quarter, the Chiefs defense again came up huge, this time in the form of a Chiefs CB Sean Smith interception.
The Chiefs made a push into Eagles territory, thanks to a 51-yard pass completion from Alex Smith to Donnie Avery, which led to another FG by Ryan Succop, this one from 34 yards out. KC 16 PHI 6.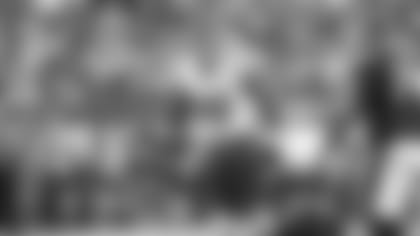 The Justin Houston impact once again took over for the Chiefs defense, as the Pro Bowl LB threw Michael Vick down for a seven yard loss and a few plays later, he added another QB sack, giving him three for the half.
The Chiefs tried a late drive, before the half ended, but a Hail Mary attempt as time expired, fell incomplete.
The second quarter ended, with the Chiefs leading 16-6.
The Eagles started the third quarter with the ball, but the Chiefs defense forced a punt, giving our offense the ball back, starting from the KC 13-yard line. However, Kansas City was unable to put together a scoring drive, calling on Dustin Colquitt, who booted a 53-yard punt.
The Eagles moved the ball quickly on their next drive, thanks to a run by LeSean McCoy and pass completions from Vick to Eagles WRs DeSean Jackson and Riley Cooper. Later in the drive, on a third-down situation, Chiefs S Husain Abdullah made a huge pass breakup, forcing an Eagles 29-yard FG attempt by Eagles K Alex Henery, which he made. KC 16 PHI 9.
The Chiefs were forced to punt on their next drive and the Eagles took over on their own 35-yard line.
Philadelphia went to the air with a 40-yard strike from Michael Vick to WR DeSean Jackson, but the Chiefs defense held strong after that, forcing a 48-yard FG attempt by Alex Henery, who missed. KC 16 PHI 9.
Needing a big drive by the Chiefs offense, coach Reid went to the air, as Alex Smith found Donnie Avery for a 23-yard gain, followed later by a nine-yard run by Alex, before the third quarter ended.
The fourth quarter began with a strong dose of Chiefs Pro Bowl RB Jamaal Charles, who took the rock for an 18-yard carry, before he later hit pay dirt from three yards out.  KC 23 PHI 9.
Philadelphia responded with a scoring drive of its own, capped off by Eagles RB LeSean McCoy, who busted through the line and sprinted 41 yards for the TD, narrowing the Chiefs lead to seven points. KC 23 PHI 16.
The Chiefs faced a huge third down, deep in their own territory, when Alex Smith found Donnie Avery, who gained 15 yards and a Chiefs first down. Alex later found Chiefs TE Sean McGrath, followed by a run by Jamaal, who converted another first down.
Unable to convert on a 3rd-and-5, the Chiefs called on Succop to attempt a 38-yard FG, which he made, giving the Chiefs a 26-16 lead.
The Chiefs defense, superb all game long, forced an Eagles fourth-and-long, when the Michael Vick pass fell incomplete and the Chiefs got the ball back, with just over two minutes to play.
The Chiefs milked the clock, giving it back to the Eagles on downs. That's when Justin Houston sacked Vick, forced a fumble, recovered by the Chiefs, who drained the clock. Chiefs win 26-16.
Congrats to head coach Andy Reid and the Kansas City Chiefs, who are now 3-0.