Off-and-on rain would not damper the plans of Chiefs Kingdom to celebrate the 2013 home opener, which began in historic fashion as the Kansas City Chiefs, led by head coach Andy Reid, walked onto the field wearing all red, pants and jerseys, for the first time in franchise history.
The players made the request to coach Reid, who approved, and the fans loved the team's new look, approving with decibel-moving cheers.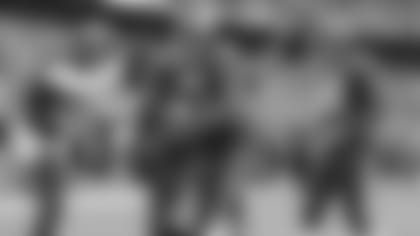 The Chiefs received the opening kick and QB Alex Smith went right to work, using his arm and legs on the first drive. Facing a 3rd-and-15 situation, Smith ran right and dove for the first-down marker, securing a new set of downs.
The drive continued with more rushes by Alex Smith, eventually to the Dallas two-yard line, where Smith found Chiefs RB Jamaal Charles for the touchdown pass. KC 7 DAL 0.
Scoring Drive for Kansas City: 13 plays, 77 yards, TOP 6:47, 2-yard TD pass from Alex Smith to Jamaal Charles.
Dallas began its opening drive on its own 20-yard line. The Cowboys struck early, on the second play of the game, when QB Tony Romo found Cowboys WR Dez Bryant for a 53-yard gain.
The Chiefs defense responded to adversity, holding Dallas to a FG by K Dan Bailey. The Dallas drive was halted by the Chiefs, including DT Dontari Poe, who sacked Tony Romo for a seven-yard loss.
Scoring drive for Dallas: 6 plays 47 yards, 3:11, 51-yard FG by Cowboys K Dan Bailey. KC 7 DAL 3.
The Chiefs were forced to punt on their next possession.
Dallas began its second drive on its 45-yard line and again utilized WR Dez Bryant, who made a spectacular diving catch for 38 yards, down the left sideline, followed by a quick reception and eventually on a third-and-goal, Bryant caught Romo's pass for the two-yard score.
Scoring drive for Dallas: 6 plays, 55 yards 3:20, two-yard TD pass from Romo to Bryant.
Chiefs took over and went right to the air, as Alex Smith found WR Dwayne Bowe for a 27-yard gain to end the first quarter. DAL 10 KC 7.
Unable to get things rolling to start the second quarter, the Chiefs punted and pinned Dallas deep inside its own territory. The Chiefs defense forced a punt and Dallas did the very same thing, forcing a Chiefs punt on KC's next drive.
Up 10-7, the Cowboys took over from their own 10-yard line. On the drive, QB Tony Romo tried to go to deep to WR Dez Bryant, but Bryant was flagged for offensive pass interference against Chiefs CB Brandon Flowers. The Chiefs later forced a Cowboys punt, giving QB Alex Smith and the offense possession from its 45-yard line.
The Chiefs next drive ended in a punt, giving the ball back to Dallas on its 10-yard line. DAL 10 KC 7.
Coming out of the two-minute warning, the Cowboys faced a 3rd-and-8, when Chiefs S Kendrick Lewis made a phenomenal pass breakup, forcing a fourth down and a Dallas punt.
Less than one minute remaining in the second half, Chiefs QB Alex Smith found Chiefs TE Sean McGrath for a 22-yard gain, before the Chiefs called their final timeout of the half.
The Chiefs moved the ball close enough for kicker Ryan Succop to attempt a 57-yard FG, which was blocked by the Cowboys, who then ran two plays, before the second quarter ended.
Halftime score: DAL 10 KC 7.
The Cowboys opened the second half with a time-consuming drive, including a 20-yard pass completion from Tony Romo to WR Terrance Williams, followed by a 12-yard run by Cowboys RB Lance Dunbar. Later on the drive and with a first-and-goal situation from the Chiefs five-yard line, DT Dontari Poe dropped Tony Romo for a seven-yard loss.
A few plays later, on third-and-nine for the Cowboys, Chiefs Pro Bowl LB Justin Houston stuffed the next Cowboys play, forcing a 30-yard FG attempt by Cowboys K Dan Bailey, who split the uprights. DAL 13 KC 7.
Scoring Drive for Dallas: 13 plays, 68 yards, 8:06 30-yard FG by Dallas K Dan Bailey. DAL 13 KC 7.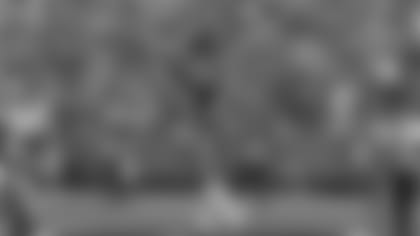 The Chiefs took their first possession of the second half and facing a third-and-nine, Alex Smith found WR Donnie Avery for a 31-yard gain, continuing the drive. Later, on a highlight play, Smith found Jamaal Charles for a reception, which totaled ten yards and one pancake for Jamaal, who ran over a Cowboys defender.
Capping off the drive in style, Alex Smith found Dwayne Bowe for a 12-yard TD catch, followed by Ryan Succop's PAT, KC 14 DAL 13.
Scoring Drive for Kansas City: 10 plays 80 yards, 4:01, 12-yard TD pass from Smith to Bowe, KC 14 DAL 13.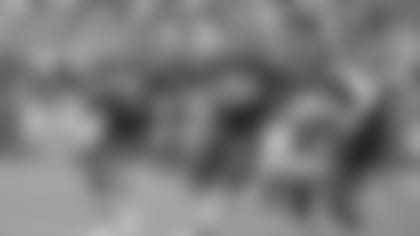 The Chiefs weren't done making noise in the third quarter, as safety Eric Berry recovered a Dallas fumble, giving Kansas City the ball in Cowboys territory.
The third quarter ended with the Chiefs leading 14-13.
Starting the fourth quarter, the Chiefs came away with points after the fumble recovery by Eric Berry, when Chiefs K Ryan Succop made good on a 40-yard FG. KC 17 DAL 13.
Scoring Drive for Kansas City: 4 plays, 9 yards, 1:32, 40-yard FG by Succop, KC 17 DAL 13.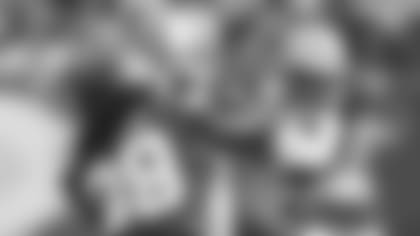 Trailing by four points, the Cowboys began their next drive and faced a third-and-five situation, with the thunderous Arrowhead Stadium crowd, Chiefs CB Ron Parker came from Romo's back side and sacked him, forced the fumble and he recovered it, all firsts by Parker.
The Cowboys held strong on the ensuing drive, forcing the Chiefs to punt after Cowboys LB Bruce Carter sacked Alex Smith.
Kansas City's defense got Alex Smith and the Chiefs offense the ball right back, after Eric Berry's blanket coverage on Cowboys TE Jason Witten helped prevent a third-down conversion.
Leading 17-13 with 8:41 to play in the game, Alex Smith found Jamaal Charles for a gain of five yards on the reception to start the drive. Later, facing third-and-five, Jamaal Charles came up just inches short of the first down, forcing a Chiefs punt.
Dallas took over 1st-and-10 from its 20-yard line, where QB Tony Romo took to the air, first to Cowboys WR Miles Austin, followed by a pass completion to Dez Bryant, then to TE Jason Witten. Facing a 2nd-and-6, Romo found RB DeMarco for a 17-yard pass completion.
Later on the drive, the Chiefs defense once again forced a field goal attempt by Cowboys K Dan Bailey, who drilled it from 53 yards out.
Scoring Drive for Dallas: 9 plays, 45 yards 2:53, Cowboys K Dan Bailey makes a 53-yard FG. KC 17 DAL 16.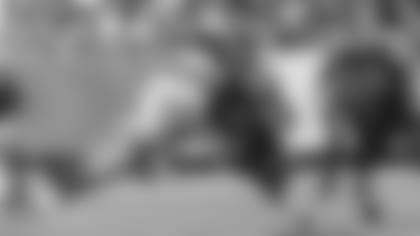 The Chiefs, leading by one point and with possession of the ball, called on the Pro Bowl legs of Jamaal Charles, who converted two first downs on the drive, helping to milk the clock and forcing the Cowboys to use all three of their timeouts.
Facing a 2nd-and-9, Charles took another carry, gaining four yards, followed by a Chiefs false start penalty, forcing a 3rd-and-10. Alex Smith fired a pass to WR Donnie Avery, who drew the pass interference, giving the Chiefs a first down, with 2:28 to play in the game.
Jamaal Charles took the next carry around the left side, before the clock hit two minutes. Charles rushed for four yards on the next play, bringing up a 3rd-and-7 for the Chiefs. Charles took the next carry up the middle, gaining five yards, forcing a Colquitt punt, after the clock hit :29 seconds to play in the game.
The Chiefs Pro Bowl punter helped his team's cause, booting a 42-yard punt, which was downed on the Cowboys four-yard line. The Chiefs defense did its part, containing the Cowboys, who were stopped by Chiefs Pro Bowl LB Justin Houston, who tackled RB DeMarco Murray on the game's final play.
Chiefs win the game, 17-16, to move to 2-0 and will travel to Philadelphia to face the Eagles on Thursday night.