Quarterback Alex Smith was 22 for 33 with 3 touchdowns for 243 yards passing as the Kansas City Chiefs defeated the Houston Texans, 27-20, to open the 2015 season at NRG Stadium in Houston.
On the Texans first offensive snap of the game, quarterback Brian Hoyer threw an interception to Chiefs rookie cornerback Marcus Peters.
The Chiefs took quick advantage of the short field position as Smith hit tight end Travis Kelce for a 10-yard touchdown reception, the team's first of the year. On the very next possession, Kelce caught a 42-yard pass for his second touchdown of the game and a 14-0 Kansas City lead.
The third touchdown for the Chiefs came via a 7-yard pass to running back Jamaal Charles.
Chiefs kicker Cairo Santos added two field goals, a 27-yarder and a 48-yarder and the Chiefs led, 27-9, at half.
The first scoring of the second half came with just over 4 minutes left in the final quarter, when QB Ryan Mallett, who replaced Hoyer, threw an 8-yard touchdown pass to wide receiver DeAndre Hopkins for his second touchdown receiving of the game. A successful two-point conversion made the game 27-17 and Texans kicker Randy Bullock would hit a 47-yard field goal to make it 27-20, but the Texans could not recover an onside kick and the Chiefs were able to run out the clock.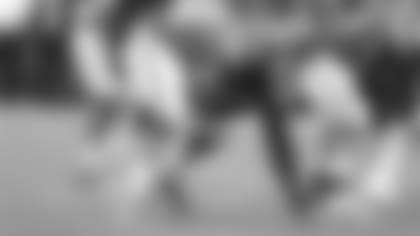 In addition to Peters' interception, the Chiefs defense recorded 5 sacks in the win. Defensive lineman Allen Bailey had two, and DL Jaye Howard and linebackers Justin Houston and Derrick Johnson had 1 sack each. It was the seventh-straight game that Houston has recorded a sack.
The Chiefs return to the field Thursday when they host the Denver Broncos in the Arrowhead Stadium season opener on a nationally televised broadcast.
Photos from the Chiefs week one matchup against the Texans