Quarterback Aaron Rodgers threw for 333 yards and 5 touchdowns as the Green Bay Packers defeated the Kansas City Chiefs, 38-28, on Monday Night Football from Lambeau Field.
The Packers opened scoring early in the first quarter when Rodgers connected with wide receiver Ty Montgomery for an 8-yard touchdown to make it 7-0. 
They added to the lead on their next possession. Starting on his own 11-yard line, Rodgers orchestrated a 10-play drive, ending with a 3-yard touchdown pass to WR Randall Cobb to extend the lead to 14-0.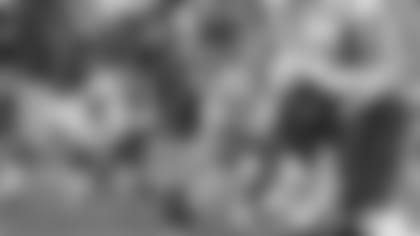 The Chiefs cut the Green Bay lead in half early in the second quarter. After a 38-yard reception by tight end Travis Kelce, Smith handed the ball off to running back Jamaal Charles, who ran the ball 9 yards for the touchdown. The touchdown made the score 14-7 Green Bay.
The Packers added a field goal and a late touchdown to WR James Jones to lead 24-7 at the half.
Green Bay took advantage of a short field to extend its lead midway through the third quarter. After an interception, the Packers started on the Kansas City 4-yard line, and it only took one play for Rodgers to hit Cobb for the receiver's second score of the game.
The Chiefs answered late in the third quarter when Smith hit WR Jeremy Maclin for his first touchdown of the season to make it 31-14.
Rodgers would connect with Cobb for a third time in the fourth quarter, as the Packers beat the Chiefs, 38-28.
Charles finished with 49 yards rushing, 33 yards receiving and 3 touchdowns.
Cornerback Phillip Gaines left late in the first quarter with a knee injury and did not return.
Linebacker Derrick Johnson recorded 8 tackles in the game and in the process, became the Chiefs franchise career tackle leader.
The loss drops the Chiefs to 1-2 on the season.
Photos from the Chiefs week three matchup against the Packers