The Seattle Seahawks never led the Kansas City Chiefs with time on the game clock Saturday afternoon. They still managed to win.
Trailing 16-9 as the clock hit zero, Seahawks backup quarterback Trevone Boykin heaved a Hail Mary pass from his own 49-yard line into the right part of the end zone. Covered only by Chiefs cornerback Malcolm Jackson, Seattle wide receiver Tanner McEvoy high-pointed the ball for the touchdown.
Rather than settle for overtime, Seattle head coach Pete Carroll sent his offense back out for a two-point conversion, and a Kansas City 12-men-on-the-field penalty moved them a yard closer. Running back Troymaine Pope was then able to run the ball up the middle for the 17-16 Seahawks victory.
Before the final drive spoiled the game, the Chiefs were actually having a solid day.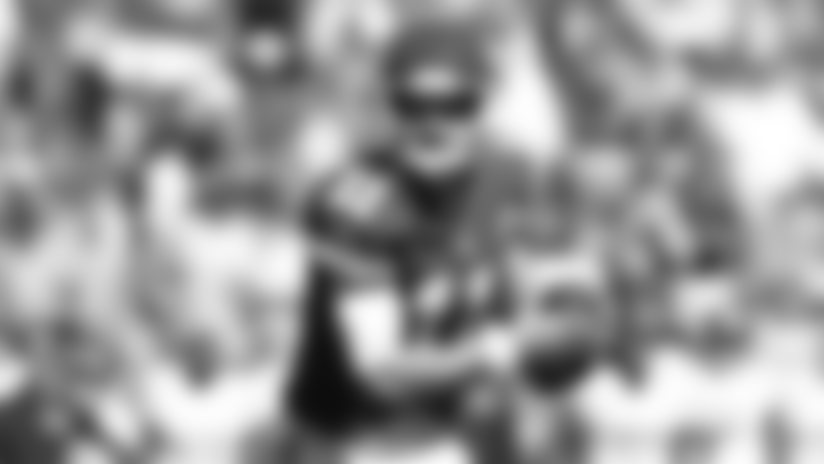 On Kansas City's first possession, QB Alex Smith needed to evade a bit of pressure in order to find wide receiver Jeremy Maclin with a 20-yard pass to bring the Chiefs to the Seattle 1-yard line.
"I was really trying to hit Kelce in the middle of the field and actually had him open," Smith said. "I had lost vision, the D-lineman had jumped as I was going to throw it and just tucked it and all of a sudden just found myself rolling out. You know Mac had made a nice play on the sideline keeping his feet in."
The play set up running back Spencer Ware for a 1-yard touchdown, and the Chiefs took an early 7-0 lead.
On Seattle's ensuing possession, which started at the Kansas City 25-yard line, QB Russell Wilson drove the Seahawks offense all the way down to the Kansas City 14, but cornerback Marcus Peters picked Wilson off in the end zone on a pass intended for WR Jermaine Kearse.
Both Smith and Wilson were removed from the game after one drive.
For the first time in his coaching career, Reid was able to play all five Chiefs quarterbacks—Smith, Nick Foles, Tyler Bray, Aaron Murray and Kevin Hogaon—in the game.
"Here's a chance to let your instincts come into play as well and move in the pocket," Smith said. "Broken plays happen, and I think a true test of a quarterback is on game day for sure. Practice isn't quite the same. So, for all of those guys, it was fun to go out and watch them compete and watch them make plays. It's tough from the sidelines always evaluating, but it was fun."
RB Darrin Reaves led the Chiefs in yards rushing with 42 yards on 11 carries. WR De'Anthony Thomas led the Chiefs with 3 receptions for 46 yards receiving.
Chiefs kicker Cairo Santos converted both of his second-quarter field goal attempts—a 28-yarder and a 49-yarder. The Chiefs went into the halftime locker room with a 13-3 lead.
In the second half, the only scoring for the Chiefs came as a result of a 58-yard field goal from Santos. Like Santos, Seattle K Steven Hauschka was a perfect 3-for-3 in the game.
Steve Nelson led the Chiefs in tackles with 5, and KeiVarae Russel and D.J. White each had 4. Dadi Nicolas and David King each recorded a sack.
---
The Chiefs return to practice in St. Joseph Missouri on Monday morning at 8:15 a.m. CT.
They play the Rams in Los Angeles in their second preseason game next Saturday at 8 p.m. CT.
Photos from the Chiefs first preseason game against the Seattle Seahawks