The Chiefs rallied for 10 fourth quarter points to cut into a 13-yard Minnesota lead, but Kansas City's comeback rally fell short in a 16-10 loss to the Vikings at TCF Bank Stadium in Minneapolis, Minn.
The Vikings struck first with a field goal in the first quarter and then continued building upon their lead late in the second. Bridgewater connected with tight end Kyle Rudolph for Rudolph's second touchdown of the season and a 10-0 lead before halftime.
The Vikings opened scoring in the second half by adding a field goal to make it 13-0.
In the fourth quarter, the Chiefs offense awakened.
Kansas City kicker Cairo Santos got the Chiefs on the board with a 48-yard field goal, and on the next possession, QB Alex Smith hit wide receiver Albert Wilson on a screen. Wilson ran the ball 42 yards for a touchdown to cut the lead to 13-10 Vikings.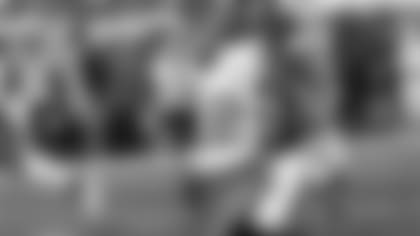 The Vikings answered with a field goal to make it 16-10, but the Chiefs could not find a way to get the touchdown they needed in two ensuing possessions.
Quarterback Teddy Bridgewater sparked the Vikings with 249 yards on 17 of 31 passing and a touchdown.
Chiefs safety Ron Parker recorded his first interception of the season during the first quarter. Cornerback Marcus Peters had his third interception of the season in the fourth.
The Chiefs drop to 1-5 and return home next Sunday to play against the Pittsburgh Steelers.