Game day is always special for the Kansas City Chiefs coaches, players and most importantly, the fans. Tomorrow may be a bit more special for one person, former Chiefs safety Gary Barbaro, who will be enshrined as the 43rd elected member of the Chiefs Hall of Fame.
"I can't believe it's actually happening," Barbaro said. "A little kid from Nichols State University, getting inducted in the Chiefs Hall of Fame, it doesn't get any better. It's so good. It's such a great feeling and I've got all my family, including my grandkids with me; this is going to be awesome."
Kansas City Chiefs Chairman and CEO Clark Hunt made the initial announcement of Barbaro's honor in March.
"On behalf of my family and the entire Chiefs organization, it is an honor to announce Gary Barbaro's election into the Chiefs Hall of Fame," Hunt said. "Gary had a remarkable playing career. He was a leader and a ball hawk, who posted incredible numbers in a relatively short timeframe that classifies him as one of the finest defensive backs in Chiefs history."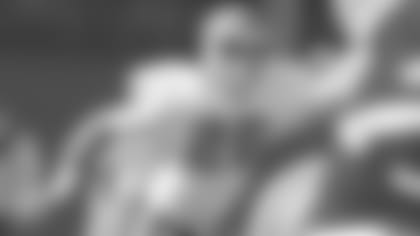 Selected by the Chiefs in the third round of the 1976 NFL Draft (74th-overall selection), Barbaro spent his entire seven-year career with the Chiefs (1976-82), starting every one of the 101-career games he played in and holds the team record for most-consecutive starts to begin a career.
"My career here was almost a career that never happened," Barbaro said. "I came from such a different starting point that getting to the Chiefs and getting to the NFL, in general, was amazing. I played one year of high school football, went to a small university that was just starting a football program and in four years, I had an opportunity to play in the NFL; it was phenomenal. The Chiefs took a chance on me, a very much unknown defensive back, out of a small university, so, I was thrilled. I was very fortunate when I got here; I had a great coaches, including Tom Bettis, who actually taught me how to play free safety in the NFL and took extra time with me. I can't tell you how many times he kept me after practice to work with me to develop my skills as a free safety. The support mechanism I had there, with so many veteran defensive guys, Willie Lanier, Jim Lynch, Emmitt Thomas, those just guys took me under their wing and helped me through all those tough times that a rookie starting free safety would have in the NFL. I was blessed to be around those people. I was in the right place at the right time."
Barbaro earned three-consecutive Pro Bowl berths, from 1980-82, and was named All-Pro those three seasons by several national media outlets. He was the first-ever winner of the team's MVP award (now known as the Derrick Thomas Award) in 1979.
To say Barbaro was a ball hawk may be an understatement, especially after 39-career INTs, which he returned for a total of 771 yards, including three TDs, one covering 102 yards against the Seattle Seahawks (12/11/77). That pick-six still stands as the club's longest interception return in Chiefs history, ranking him with the fifth-most interception return yards in a single game.
The 102-yard pick-six play happens to be Barbaro's favorite.
"Probably the biggest memory I have, is when I returned the interception for 102 years and tied the NFL record at that time," Barbaro recalled. "That's the highlight; just having the opportunity to play in that venue, I wouldn't trade that for anything."
Barbaro's 39-career INTs are the fourth-highest total in club history, behind Chiefs Pro Football Hall of Fame great Emmitt Thomas (58) and Chiefs Hall of Fame honorees Johnny Robinson (57) and Deron Cherry (50).
In 1980, Barbaro recorded 10 INTs, which tied a club record for most picks recorded in a single season. His 771 return yards are the second-most in team history, trailing only the 938 yards, gained by Thomas, who described Barbaro the person and the football player.
"First of all, I would like to say congratulations to him," Thomas said. "Barbaro is a man of high character, a hard worker and very intelligent. As a player, he was very physical and could do it all, mentally and physically. I used to tease him about, 'You can't run through everybody on every play; take care of your body'. He was a fantastic player, who had a great career."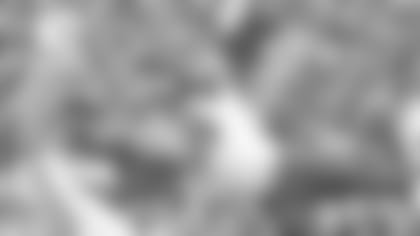 Barbaro's picks and yards after the INTs will always be impressive, but to do so in the short amount of time that he did, is remarkable. Thumbing through Kansas City's record books for defensive backs, Barbaro's career numbers, over seven seasons, can be compared to franchise greats such as Thomas, Cherry, Robinson,  Kevin Ross, Albert Lewis and Lloyd Burruss, all of whom had playing careers of 10 or more years and are enshrined in the Chiefs Hall of Fame.
The New Orleans, La., native, Barbaro finished his playing career with the New Jersey Generals of the USFL in 1984. He was the first player ever to be drafted out of Nicholls State University. Barbaro is a member of the Allstate Sugar Bowl Hall of Fame, the Nicholls State Hall of Fame, as well as the Louisiana Sports Hall of Fame.
Barbaro isn't just excited about his Chiefs HOF induction; he's also thrilled about the 3-0 start by the 2013 Kansas City Chiefs.
"It doesn't get much better than 3-0," Barbaro said. "We're looking at such a turnaround from what they've had in the last few years. I think Clark (Hunt) has done a fantastic job, brining in the staff and the personnel to get them on this road. I think brining in Chiefs QB Alex Smith was a big plus to help that offense and their defense has played well for a while, so, I'm looking forward to it."
Congratulations, Gary! Enjoy your big day!